Board Reflection: Jami Moore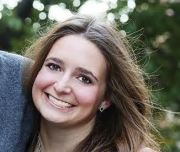 Through UJA's Observership program, I had the privilege of getting involved with The Jewish Education Project last year. Being a part of the board allows me to see firsthand how this inspiring organization helps empower educators to develop innovative Jewish experiences. 
When Covid started, The Jewish Education Project, like most non-profits, shifted to respond to the global climate. I was amazed at their ability to adapt so quickly in this time of crisis. Within days of schools and businesses shutting down, The Jewish Education Project had created webinars on topics ranging from how to use Zoom for teaching to discussions on the mental health of educators, children, and families. I found these resources extremely useful as I, a Kindergarten teacher, switched to remote learning with my own students. The Jewish Education Project didn't stop there. They continued to support educators by developing and operating a HelpDesk to assist in learning new technologies and to guide directors in navigating communication and planning.
As everyone is still working to adapt to the changing climate and determine what the "New Normal" will be once we emerge from this crisis, The Jewish Education Project tackles these questions and other relevant topics head-on through their show Adapting: The Future of Jewish Education. Each month, I enjoy listening to and learning from David Bryfman and his many guests.
As a board observer, The Jewish Education Project's flexibility and dedication have been incredible to watch. As an educator myself, their guidance and innovation have truly been invaluable.