Brooklyn College, School Building Leadership Program (SBL)
Are you a NYC Jewish Day School GS teacher seeking to advance your career?

Are you a NYC Jewish Day School / Yeshiva GS Principal without a NYS license?

Do you want to network and meet Day School Professionals from across the area?

This is your opportunity to go back to school for your Masters in School Leadership!
On behalf of the NYC Department of Education (DOE) Jewish School Representatives (*names and contact information below), The Jewish Education Project is pleased to facilitate the Masters in School Building Leadership (SBL).
Applications for this cohort are now closed. Click Notify me to be notified when the next round of applications open. 
 
Who can apply?
NYC Day School and Yeshiva General Studies teachers and principals are the primary candidates for the program. While other Day School personnel may apply, there is a cost differential.
There are spots for 20 candidates in this program per cohort.  Candidates must have a NYS recognized BA/BS degree, and be prepared to participate in a full 36-credit graduate school program.
In addition, you must take the GRE Exam. There is no minimum score requirement by the state.
When and where does the program take place?
This SBL cohort program meets for six semesters over the course of two years. Cohort participants will register for 6 credits per semester.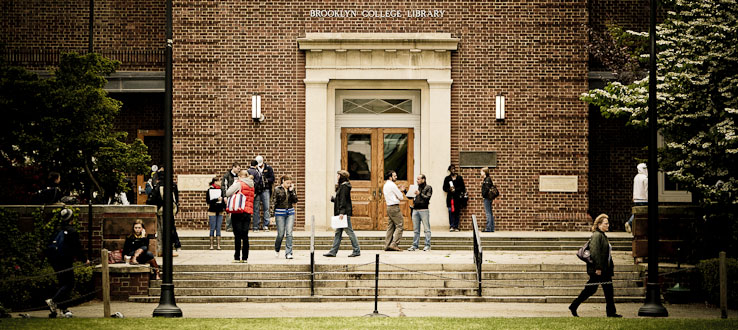 Class meeting dates will be scheduled for Tuesday evenings in the Fall and Spring semesters and Tuesday and Thursday evenings in the Summer semesters.  Classes begin at 6pm. No classes will be scheduled on Jewish holidays.  All classes will take place at Brooklyn College.
What is the cost? 
This program is funded through the Federal NCLB Title IIA program. Pending continued funding, tuition will be paid in full for NYC Day School General Studies staff. All related fees, i.e. application, textbooks, travel, etc. will be the responsibility of the participant.  Other day school personnel will have to self-fund, keeping in mind that tuition rates are residency related.
Where can I find more information?
Learn more about the Brooklyn College M.S.Ed. in Educational Leadership.  Please note that the NYC Day School Cohort will not follow the exact program path as described on the Brooklyn College website. To maintain the cohort structure, transfer credits will not be accepted.
Questions may be addressed to Harold Golubtchik, Brooklyn College program coordinator at hgolubtchik@brooklyn.cuny.edu or Na'ama Rosenberg at NRosenberg@JewishEdProject.org.
How do I register?
Registration for this cohort is now closed. You can be notified when applications are open again.
NOTIFY ME
---

*NYC Jewish School Representatives 
NYC DOE DNPS (Division of Non-Public Schools) Standing Committee Members: