DigitalJLearning Presents: Judaic Studies Day of Learning
The Jewish Education Project 520 8th Ave,, 15th Floor, New York, New York 10018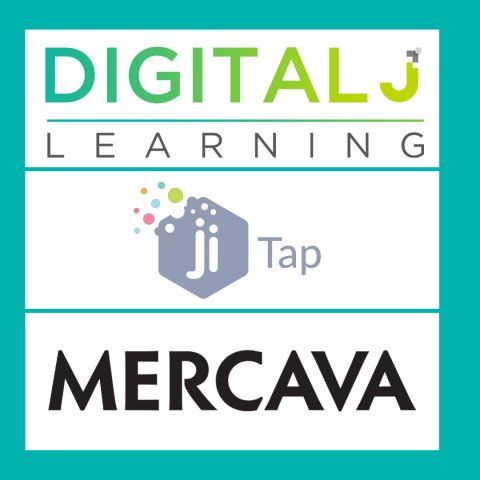 Immerse yourself in Ji tap and Mercava, two digital learning platforms for Judaic Studies. Teachers of all grade levels and from day schools, congregational schools, and informal Jewish educational settings are encouraged to attend.  If you're joining us for both the Introduction to Ji Tap workshop in the morning and the Mercava workshop in the afternoon, contact DigitalJLearning@JewishEdProject.org for a 25% off discount code.  Registration for both workshops includes lunch between sessions.  All sessions will take place in the boardroom. 
Introduction to JiTap
Join us for an introductory workshop on how to create games and interactive activities using Ji Tap. Ji Tap is a platform holding over 6,000 Jewish educational games and interactive lessons. Ji Tap also comes with a creation tool to build your own games and share them with the world. With a comprehensive learning management system, teachers can see the games their students create, assign games and view and use data for the class as a whole and for each child. Each question a student answers is tracked. Teaching, flipped classrooms, differentiation, and assessments become more engaging. In this workshop we will learn to use the Ji Tap creation tool to take our lessons and turn them into interactive activities. We will talk about gamifying our curriculum and integrating game creation into our weekly routine. This workshop will teach hands-on skills and focus on the pedagogy behind implementing successfully in the classroom for K-8 teachers.
Workshop Schedule
9:00 a.m.-9:30 a.m. Breakfast and Coffee
9:30 a.m.-12:30 a.m. Workshop Session
Presenter Info
Anat Goodman -VP Education at Ji
MA Technologies in Education
Anat has worked for the Israeli Ministry of Education as a National Counsellor for effective implementation of technology into the Israeli Education System. She has also developed and led teacher-training programmes "Teaching in the Web Era" at Beit Berl College where she trained teachers and students on the effective use of technology. In 2007 Anat received the 'Teacher of the Year Award' from the Israeli Ministry of Education. During her 5 year Shlichut with her family in the UK, Anat was the academic coordinator of Shtilim -an Ivrit school and in January 2015 joined the Jewish Interactive team. Her first academic article "Bringing Technology into the Classroom One Iteration at a Time" was published in February 2016 and presented at the 11th Chais Conference for Innovative Learning.
Carina Rock - West Coast Director and Ji Tap Educator
Carina Rock lives in San Diego where as a Rebbetzin she works hard to build Jewish community. In addition, Carina has a Masters in Jewish Education and a Bachelors in Fine Arts. As an artist, Carina's favorite media are painting, digital art and video. Pioneering projects to make outdoor Jewish educational, interactive learning spaces, Carina is dedicated to progressive and creative education that allows children to learn at their own pace in an engaging and relevant manner. Having experience in informal, environmental and formal Jewish education, her style of teaching and training reflects her wide range of interests and experience. As a part of the JI North American team, Carina is involved with providing support for teachers and schools by working intimately with them to ensure that the Jewish Interactive experience is a success, ultimately creating an exciting learning environment that teaches Design Thinking, Gamification and paves the way to the future of Jewish education.
Mercava – The Ins and Outs of Leveraging Technology for Text Study
Mercava is a robust, yet simple-to-use digital learning platform for Jewish day schools and congregational schools. It features over a thousand interactive books, endless layers of content, skill-building tools, and an ever-growing "Jewish App Store". Mercava enables teachers and students to visualize, analyze, and understand Torah, as well as ask questions, engage in discussions, deliver assignments, take assessments, write notes, and create layers of content on any subject, including Tanach, Mishnah, Gemara, Tefilla, Ethics, Philosophy and more. With Mercava, students and teachers can create illustrations, photos, videos, 3D models, maps, 3D walkthroughs, Google Docs, quizzes, and flowcharts. New content is guided by teacher and student demand and is growing to include vocab cards, storyboards, charts, and concept cards.
Join us for a workshop on using Mercava in the classroom to see how it can help you engage your students and make their text learning deeper and more meaningful. 
Workshop Schedule
12:30 p.m.-1:00 p.m. Lunch
1:00 p.m.-3:00 p.m. Workshop Session
Presenter Info
Moshe Azizollahoff - Director of Education Strategy, Mercava
Moshe Azizollahoff is the Director of Education Strategy for Mercava, an interactive, digital learning platform that enables Jews from all over the world, and every walk of life, to access Torah utilizing Multiple Modalities to allow for much deeper understanding and connection to the texts. Moshe specializes in enabling teachers and learners to adapt to the 21st-century landscape, wherein pedagogy meets technology. He also works with the design team to construct solutions for the needs of teachers and students of Jewish learning on Mercava, so that all have the support and challenges they need to better connect with their Jewish identities.
Moshe holds more than a decade of experience consulting for private education institutions and servicing small business networks.
Prior to his role at Mercava, Moshe served as the Director of Educational Technology at Ben Porat Yosef, a private K-8 Jewish Day School in Paramus, NJ, where he designed integrative technology programming at every grade level, as well as spearheaded programming and robotics classes, and created an inter-school robotics competition for Bergen County elementary schools.  Before BPY he held similar roles at Ma'ayanot Yeshiva High School for Girls and TABC, in Teaneck, NJ. A native of South Africa, Moshe graduated Cum Laude from Yeshiva University for Classical English Literature and Creative Writing. He currently lives in New York City with his wife, Elina, and two-year-old son, Amitai.