GenZ Now: Understanding and Connecting with Jewish Teens Today, Long Island
Midway Jewish Center, 330 S. Oyster Bay Rd, Syosset, New York 11791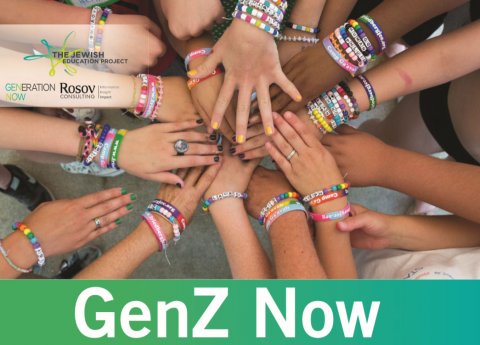 Date: October 24th
Time: 7:00 P.M. - 9:00 P.M. 
---
Jewish teens today are full of surprises. They love participating in Jewish life and culture. They are concerned about their peers' mental health. They count their parents among their closest friends. These are just a few of the findings The Jewish Education Project and Rosov Consulting discovered by surveying close to 18,000 Jewish teens from 14 national youth-serving organizations for GenZ Now: Understanding and Connecting With Jewish Teens Today. At this special evening for Jewish educators, clergy, lay leaders, and community stakeholders, hear from a diverse panel of Long Island teens about their lives, and learn more about this groundbreaking research and its implications for creating meaningful Jewish educational experiences for our teens and the Jewish community at large. 
Rick Morse, Event Chair
Kosher Hors D'oeuvres and Dessert Will Be Served
Featured Presenters:
Rabbi Jodie Siff, Rabbi, Reconstructionist Synagogue of the North Shore
Howard Wohl, Chairman of the Board, Tanger Hillel at Brooklyn College
 David Bryfman, CEO, The Jewish Education Project
Susan Wachsstock, Chief Program Officer, The Jewish Education Project
Questions? Contact Jodie Goldberg or Shellie Dickstein.