The Jewish Education Project
520 8th Avenue, 15th Floor
new york, NY 10018
United States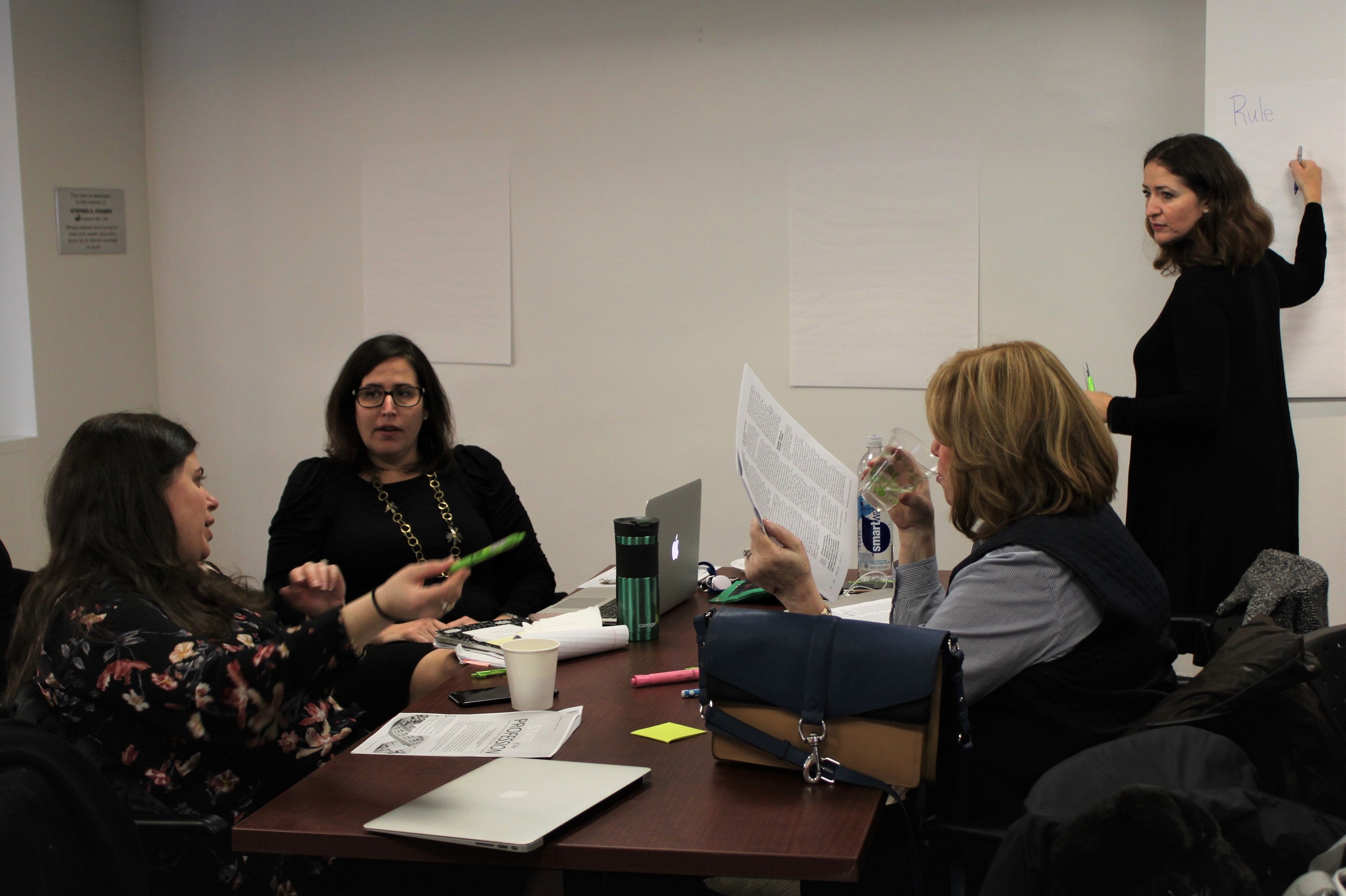 Cost: $125
See the rest of the summer day school workshops here.
This workshop is open to General Studies teachers only. 
Registration for the Elementary Track is now closed. Please email Elana Betaharon to be added to waitlist. 
---
Are you a day school educator interested in the importance of how children learn, in addition to what they learn? The "Responsive Classroom" approach to teaching emphasizes academic, social and emotional growth in a strong community. Elementary and middle school teachers will work closely with colleagues, while experiencing "Responsive Classroom" strategies as adult learners.
In four interactive days, educators will:
Examine how the Responsive Classroom proactive approach to discipline can establish a calm, safe, and engaging learning environment.
Create a developmentally appropriate learning environment that accounts for strengths and challenges of each age group.
Participate in energizers you can use in classroom
Teach students how to complete academic tasks, interact with classmates, and maintain routines with Interactive Modeling.
Give students choices in what they learn and/or how they learn to promote greater academic engagement and achievement.
Begin and end the day positively with Morning Meeting and Closing Circles.
There will be two tracks this year: one for elementary school (Grades K-5) educators and one for middle school (Grades 6-8) educators. This workshop is only open to educators in New York schools. 
---
All workshops have a cost, unless otherwise indicated. No one will be turned down due to cost. If you have any issues making a payment in full, please email Judy Oppenheim.
A cholov yisroel meal will be served with each workshop. 
Questions? Contact Elana Betaharon
See the rest of the summer day school workshops here.