In-SITE-ful Journey: Brooklyn Botanic Garden Kitchen Botany Workshop
Brooklyn Botanic Garden
990 Washington Avenue
Brooklyn , NY 11225
United States
Register by: Thursday, September 27th                                               RegisterFEE: $30 | BYO PICNIC LUNCH
 
---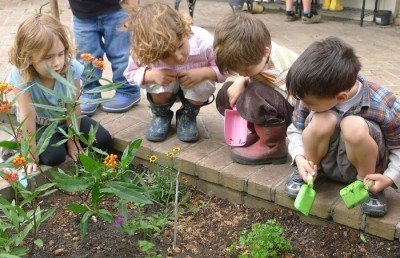 See gardening and eating with children in a whole new light! Explore edible plants through classroom inquiry and hands-on learning. Then head outside to the food-growing gardens to see what grows in our region in the fall. We will visit many gardens, including the Herb Garden, the Discovery Garden, and the Children's Garden, where we will see recognizable food plants growing and discuss the benefits for students. This workshop is for educators with and without gardens in their schools.
In addition to helping teachers feel more comfortable discussing food and nutrition with children, this workshop will model how self-discovery of plants and healthy eating habits promote a sense of agency. Through the experience of watering, weeding, trellising, and deadheading, children learn to observe, focus attention, and communicate. Children who spend time outdoors and in gardens learn empathy, team work, and develop an understanding of the cycle of life.
Incorporating horticulture, agriculture, science, and nutrition, Kitchen Botany will be a fun and interactive way to increase your comfort incorporating plants and discussing food and nutrition in the classroom.

Educators Will:
Examine plants and their role in the classroom

Learn how to link the garden, our classrooms, and our diets

Discuss key questions about the benefits and value gardening has on teachers and families
---
About the Presenter
Lauren Tecosky has a background in Environmental Studies with a focus on Sustainability and Social Justice. She taught Middle School Science and Math in both Massachusetts and New York. She has a degree in Horticulture as well. Before teaching, she worked on farms, created edible gardens for schools, and managed restaurants in the SF Bay Area, coast of MA, and Brooklyn. She has been a Teacher Educator at BBG for 2 years. She teaches in the Urban Advantage Program, custom workshops, and P-Credit courses.
---
All teachers and school directors are invited to continue exploring how educators support the needs and interests of children and communicate with families.  
For more information, contact Helena Raffel.