In-SITE-ful Journey: Little Leaf at Andrus-on-Hudson
Little Leaf at Adrus-on-Hudson, 185 Broadway, Hastings-on-Hudson, New York 10706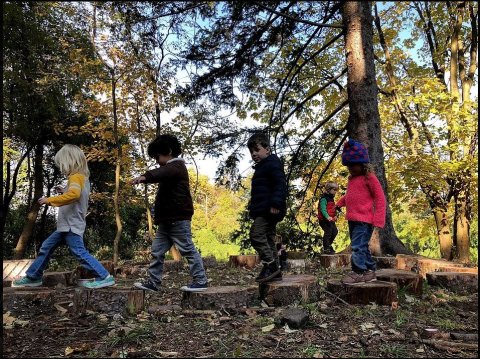 Little Leaf at Andrus on Hudson is a unique nature preschool for children ages 2-5 in Westchester County. Learn how students utilize and interact with their natural environment. See firsthand how Little Leaf brings together elements from the Reggio Emilia, Waldorf, and Forest Kindergarten approaches, and the Coyote Mentoring approach.
This In-SITE-ful journey visit includes observing Little Leaf's teachers and students and meeting with the school's founder and director Theresa McCaffrey. Space for this visit is extremely limited and will be filled on a first-come-first-serve basis. A wait list will be created for a potential visit Fall 2019.
Add your name to a waitlist.