Writing Workshop with John Collins
Anshe Sfard Hall, 4506 14th Avenue, Brooklyn, New York 11219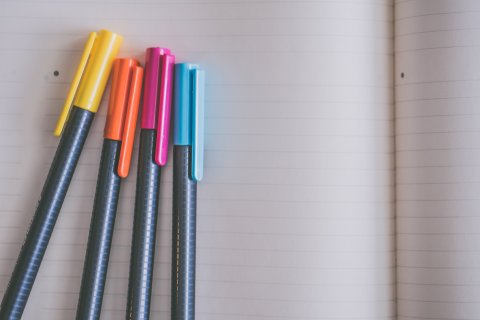 THIS COURSE IS SOLD OUT. 
Date:
July 30th: Day One
July 31st: Day Two, Advanced Training
Time: 9:30 AM-3:30 PM
Cost: Free
This workshop is open to General Studies teachers in New York City only due to being funded by Title IIA. 
---
Workshop located at:
Anshe Sfard Hall
1370 45th Street
Brooklyn NY 11219
---
Day One
How to Painlessly Teach Essential Writing Conventions (Grades 2-12)
For teachers in all subject areas, department heads, principals, supervisors, curriculum committee members, and special educators.
With today's emphasis on "formal language," teachers are asking themselves familiar questions with even greater urgency:
At what grade should students be expected to capitalize first words of sentences consistently, punctuate dialogue correctly, be aware of subject-verb agreement, or use an ellipsis properly in a quote?
How do I keep from teaching the same conventions over and over?
How do I make my students more responsible for self-editing?
Should students be allowed to use a "cheat sheet" when editing their work?
This institute focuses on these and other questions that have frustrated teachers for decades. Come to this fast-paced, interactive workshop to discover what the "priority conventions" are and ways to address them in your writing assignments. Learn about using Focus Correction Areas (FCAs) to find the right balance for emphasizing content, organization, style, and conventions. Also learn how to use Check Mate , a simple, easy-to-use student reference guide for the most frequently used and tested writing conventions.
PARTICIPANTS WILL:
Learn what the essential conventions of formal language are and how to teach them .
Become familiar with The Top Twenty (the most common writing mistakes made by college freshmen) and why they matter to elementary, middle, and high school teachers.
Learn to develop the academic vocabulary students need to talk about writing conventions.
Discover how to help students master conventions through meaningful practice and application to authentic writing tasks.
Know how to embed writing, along with essential conventions, throughout the curriculum.
Learn how to use high-priority conventions as the "third FCA".
Begin to prepare students for the language arts challenges of standardized assessment tests.
Day Two
This advanced session is designed for those who have taken the introductory session.
We will focus on Type Three and Type Four Writing with a special emphasis on selecting and teaching critical writing skills. It will also model two essential writing assignments: Vocabulary Cards and Ten Percent Summary. The session will be fast paced and present activities that can be used in the classroom immediately.
---
John Collins: The founder and director of Collins Education Associates, Dr. Collins is a recognized expert in the teaching of writing and has dedicated his career to improving K-12 students' thinking and writing skills. He is the creator of the highly successful Collins Writing Program and the author of numerous publications including his widely used book The Collins Writing Program: Improving Student Performance Through Writing and Thinking Across the Curriculum. The Collins Writing Program is used in thousands of classrooms by millions of students throughout the United States and internationally. For more than thirty years, Dr. Collins has been providing teacher training and consulting services to schools. John is a master trainer with an unrelenting passion and enthusiasm for improving student achievement through writing. This passion shines through in all his workshops and professional coaching.
---
If you have any questions, please email Sloane Gray.
A Cholov Yisroel meal will be served with each workshop.
Please note that photographs and footage will be taken throughout Writing Workshop with John Collins. These will be used by The Jewish Education Project for marketing and publicity.