#YouRock! A Celebration of Jewish Early Childhood Educators
Online, New York, New York 10018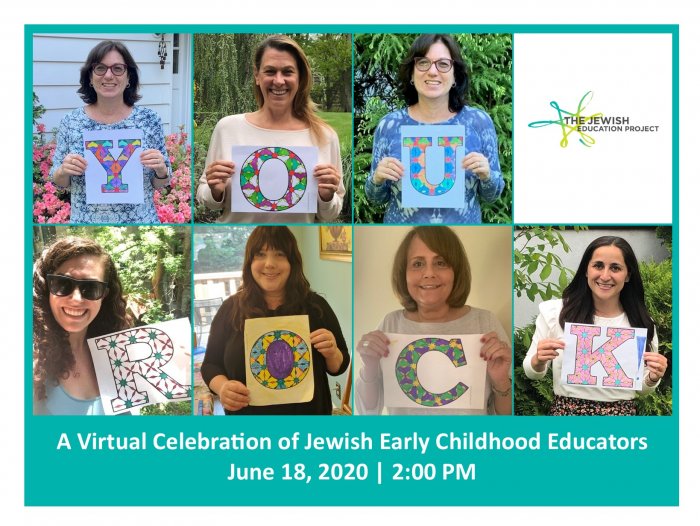 The Jewish Education Project is throwing a very special virtual end-of-year celebration to honor and thank Jewish early childhood educators for their dedication, love of young children, creativity, and resourcefulness over the past few months. 
#YouRock! will feature words of gratitude and encouragement, inspirational photos/videos from the field, and special guests including musician Neshama Carlebach, Rabbi Menachem Creditor, Rabbi in Residence at UJA Federation-NY, and Carla Friend, Founder and Executive Director of Tkiya. 
The event also features pre-recorded and live messages of appreciation from: 
NY rabbis including Rabbi Rafi Rank from Midway Jewish Center.
Parents who've benefited from "zoom-school".
David Bryfman, CEO, The Jewish Education Project
Together we will #MakeNoiseForEducators. Bring your pots and pans or grogger to the celebration. 
Be home. Be Outside. Be You. Join us on Zoom!
Event is for superhero Jewish early childhood leaders, educators, and specialists working in Jewish setting. 
SPECIAL GUESTS INCLUDE: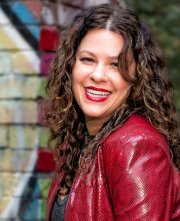 Neshama Carlebach is an award-winning singer, songwriter and educator who has performed and taught in cities around the world. A six-time entrant in the Grammy Awards and winner and four-time Independent Music Awards Nominee for her most current release, Believe, Neshama has sold over one million records, making her one of today's best-selling Jewish artists in the world. Neshama has been a cornerstone of major Jewish music festivals across the U.S. and globally, performing in front of thousands at countless concerts and gatherings for audiences of all ages and backgrounds. As a teenager she performed alongside her father, the late Rabbi Shlomo Carlebach. As the first then-Orthodox woman of her generation to perform for a mixed-gender audience, Neshama has sparked public conversations with brave forays into the place of women in Judaism and today's world. Neshama lives in New York with her husband Rabbi Menachem Creditor, and their five children.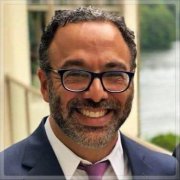 Rabbi Menachem Creditor serves as the Pearl and Ira Meyer Scholar in Residence at UJA-Federation New York and was the founder of Rabbis Against Gun Violence. A frequent speaker in communities and campuses around the United States and Israel with over 1 million views of his online videos and essays, he was named by Newsweek as one of the fifty most influential rabbis in America. His 21 books and 6 albums of original music include the global Jewish anthem "Olam Chesed Yibaneh" and the Rabbis Against Gun Violence anthology "None Shall Make Them Afraid." He has been involved in the leadership of American Jewish World Service, AIPAC, the Rabbinical Assembly, and the One America Movement, an organization dedicated to bringing together Americans of different faiths and opinions. He and his wife Neshama Carlebach live in New York, where they are raising their five children.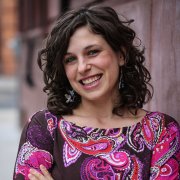 Carla Friend is the Founder and Executive Director of Tkiya: The Jewish Community Music Initiative. She holds a Masters Degree in Music Education from NYU, a Bachelors Degree in Music Education from Ithaca College, and has extensive experience on both the teaching and administrative ends of the field. She has taught and researched music and dance across a variety of cultures including locations such as Uganda, Japan, and the Middle East. Carla's passion lies in community music education and connecting with culture through music and dance. She started Tkiya to help others find their unique connection with Jewish culture and to reinvigorate diverse Jewish communities.