Virtual Panel - The Power of Teens to Change the World: Responding to Coronavirus
Online Webinar, New York, New York 10018

In times of crisis, what can teens teach us about staying connected and building community?
Join us for a virtual panel moderated by David Bryfman, CEO of The Jewish Education Project, and featuring inspiring teens who will share their experiences during the Coronavirus outbreak. How have they staying connected and found creative ways to give back to their communities? And how are their local institutions supporting them during these tough times? Join us virtually to hear from the teens themselves.  
 
This panel will launch The Jewish Education Project's matching gift crowdfunding campaign which will culminate in our Virtual Benefit on Thursday April 2nd, where we'll feature The Jewish Education Project's work with teens. Register/Donate for our Virtual Benefit today.
---
Panelists and Moderator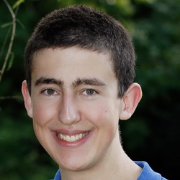 Abe Baker-Butler is a senior at Blind Brook High School in Rye Brook, NY. Abe serves as Advocacy Chair for J-Teen Leadership, a Westchester-based organization promoting Jewish teen social action to repair the world, as well as the youth representative for the UJA Westchester Advisory Council. In the wake of the Parkland shooting in 2018, Abe co-founded the Westchester Student Coalition Against Gun Violence. He also co-founded and is the Executive Director of Students Against Nicotine, a student-led not-for-profit combatting teen e-cigarette and tobacco use. He received a 2019 Westchester County Public Health Award In recognition of his e-cigarette prevention work.
Abe was appointed by the Westchester County Executive to the Westchester Youth Board, of which he now serves as its first-ever youth Vice President, and he is also the youth representative for the United Jewish Appeal Westchester Advisory Council. He writes "Honestly Abe," a regular column in his community's newspaper, and founded his high school's Political Action Club.
Last year, Abe was selected by the New York State Department of Education as one of two State delegates to the 2019 United States Senate Youth Program and he is a 2019 Bronfman Fellow. Abe has conducted original research at NYU-Langone Health on the connection between sleep spindles and hippocampal atrophy during Alzheimer's disease onset, for which he was awarded the American Academy of Neurology's High School Neuroscience Research Prize.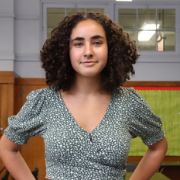 Sonia Chajet Wides is a junior at Bard High School Early College in Manhattan. She is the founder and co-director of Teens Resist, a website dedicated to providing youth with resources to get involved in advocacy. Sonia has written for Teen Vogue, New York Magazine, and her school newspaper, and her work has been featured in DAZED and Haaretz. She has worked as an organizer of student demonstrations on gun reform and climate change. She is also the co-president of her school's active Jewish Student Alliance and works as a Madricha at her synagogue in Brooklyn. She loves to write, play tennis, and spend time in nature.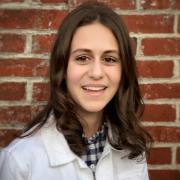 Julie Levey is in the 12th grade at The Spence School in New York City. Julie is passionate about science, Judaism, journalism, and the performing arts. She has spoken at the United Nations to advocate for equity for women in STEM and is the captain of her school's Science Team. At her synagogue, Julie is the Vice President of the Teen Leadership Council and a member of the a cappella group. An avid journalist, Julie writes for the NY Jewish Week and is on the Editorial Board of Fresh Ink for Teens. In 2019, Julie attended the Tikvah Fund's Maimonides Scholars Program, where she developed an interest in connecting Jewish texts to modern events. This led her to start Haggadah 2020, a social media initiative through which she uses the Passover Seder to share thoughts about coronavirus and society (Instagram; Facebook: @haggadah2020). In her free time, you can find Julie singing, acting in plays, and watching "The Marvelous Mrs. Maisel."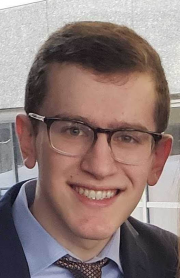 Dani Poloner is a senior at The Frisch School in Paramus, New Jersey. He is a huge politics junkie and obsessively uses Spotify. Also, he loves discussing just about anything with just about anyone. Dani has involved himself in grassroots activism for the ACLU's People Power and multiple presidential campaigns, and he has sent out thousands of texts for a variety of political causes. In addition, Dani interned for his congressman this past summer, where he helped with constituent services, and he was a New Jersey Delegate at the 2019 Young Democrats of America Convention in Indianapolis. Dani has involved himself in rallies for a variety of causes such as gun control and increased LGBTQ+ representation in the Orthodox Jewish community. He is an active member of JQY (Jewish Queer Youth) and has helped coordinate his school's blood drives for the past 3 years.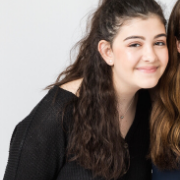 Charlotte Beede is a 16-year-old who lives in New York City. She is in her junior year at Laguardia High School for the Performing Arts where she studies vocal performance. Over the last three years, she has been deeply involved in BBYO, the world's leading Jewish teen youth movement. Charlotte serves as Manhattan Region's Female Vice President of Programming. In her role, she oversees over 300 high school students across Manhattan and the Bronx. Charlotte coordinates large scale events and oversees bi-monthly programming of seven chapters. Charlotte has a passion for giving back to her community. For the past two years she has served as Madricha at Congregation Rodeph Sholom Religious School, where she assists second graders with Hebrew and Jewish Studies. Additionally, Charlotte is a participant in the Marlene Meyerson JCC Manhattan's Giving Circle, which educates teens on the importance of  philanthropy and on how they can regularly give back to their community.  Charlotte is also an active leader in Days for Girls, a program that makes and packs reusable feminine hygiene kits and ships them to impoverished areas. Lastly, Charlotte is involved with BBYO on an International level and has served on various committees including the International Global Networking Committee, Advisor Task Force, and most recently played a big role in helping organize BBYO's 2020 International Convention. She also had the opportunity to travel to Thailand with BBYO Passport this summer. The trip allowed her to learn from other Jewish teens from across the world and work with refugee children. She also attended  CLTC, a 12-day BBYO leadership program where she became friends with teens from all over the country.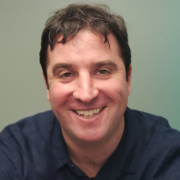 Dr. David Bryfman is the Chief Executive Officer (CEO) of The Jewish Education Project. After working in formal and informal Jewish educational institutions in Australia, Israel, and North America, David earned his Ph.D. in Education and Jewish Studies from NYU, focusing on the identity development of Jewish adolescents. David has authored several articles and presented broadly on topics ranging from the Jewish teenage experience, innovation and change in Jewish life, Israel education and more broadly about Jewish education. He is a founder of the annual Jewish Futures conference, helped direct the 2019 study  GenZ Now: Understanding and Connecting with Jewish Teens Today, and was the lead researcher of the groundbreaking 2016 study, "Generation Now: Understanding and Engaging Jewish Teenagers Today," and editor of "Experience and Jewish Education," a compendium of essays written by and for Jewish experiential educators. David is a member of Cohort Three of Leading Edge's CEO Onboarding Program. He is an alum of the Wexner Graduate Fellowship Program and the Schusterman Fellowship.