Game Based Learning
With Young Pioneer Award Recipient, Ariella Falack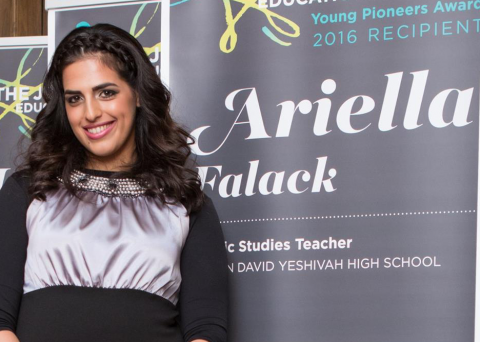 Ariella met with educators in the Game Based Learning network once a month to discuss gaming in a Judaic environment. They met online and guest speakers shared their knowledge about gaming in education. As a final task, educators were challenged to create their own games as a way to teach new material or assess content learned.
Please watch the short videos below, that the participants created, and give us your feedback:
Do you think you could use a game like this in your classroom?

Would you be interested in iterating the game to meet your classroom's needs?
Share your feedback with Ariella at AriellaFalack@gmail.com
 
---
Unwrap the Present Quest to Assess Parashat HaShavua
Vicky Kairy is a 2nd grade Judaic Studies teacher at Barkai Yeshivah
I Spy to Practice Dikduk (video narration is in Hebrew)
Keren Chaya is a 1st grade Ivrit teacher at Barkai Yeshivah
Sight Word Twister
Ginette Chalom teaches Kindergarten at Barkai Yeshivah
Counting Chocolate Chips to Teach Berachot
Denise Setton is a nursery teacher at Magen David Yeshivah
Mitzvah Building Game
Judy Kropf is from Temple Israel in Croton, NY