Educator Spotlight: Amy Katz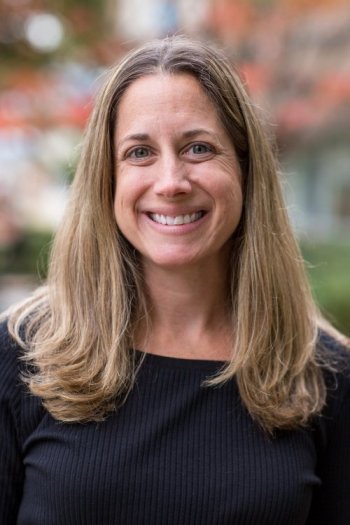 Before Amy Katz became an EdTech maven, she was a skeptic. She liked the pedagogical techniques she had been using for years at Yeshiva University High School for Girls/Central. Katz was hesitant to change the style that worked for years in her history classroom.
When Amy, who teaches 9th and 10th-grade global studies and 11th grade U.S. history and government, started integrating technology into her classroom, her attitude completely changed. The changes Amy feared, turned into positive transitions. She saw how much her students enjoyed blended learning and recognized the benefits technology offered for differentiating. Amy pivoted away from an entirely frontal teaching model to a pedagogical style that mixes frontal methods with interactive lessons, games, and student-driven content. Using EdTech has allowed Amy and her students to cover more material during class time.
"Students are all about technology. We have to keep up with them," Amy said. "EdTech allows us to do things we weren't able to do. It allows us to personalize learning and individualize assignments. If I see a student struggling, I can give the student a little extra work or modify the assignment. These are things we were doing before, but technology makes it that much easier."
As a student, Amy was drawn to history by its rich and complex narratives. She enjoyed learning about the different characters and plot points. Her favorite things to study were American history during the Colonial Era, and European monarchs like King Henry VIII.
With technology, Amy has helped bring some of her favorite historical moments to life for her students at Central. She has used Nearpod to teach about ancient Egypt, and used the timeline tool precenden.com to enhance her students' understanding of the history of immigration in the United States. When studying westward expansion in the United States, her students play Oregon Trail while analyzing maps and texts from the era.
A few years ago, Amy and Marci Karoll, Central's Director of Educational Technology, dreamed up the idea of having students use robots to learn about European exploration in North America. During the lesson, students programmed Sphero robots to roll down a timeline. At each stop, a students presented research about a European explorer.
"The students that didn't always get involved were jumping in," Amy said. "It was a way for the students that were a little weak in history, to show their strengths in other ways."
In addition to her work with Marci Karoll, Amy generates new ideas for lessons and teaching strategy with her instructional coach from BetterLesson. Her BetterLesson coach has steered her toward valuable tools like rewordify.com, which has helped students understand complex historical documents.   
Amy pushes her students to understand how historical factors shape current trends in government, politics, economics, technology, and business. "We don't live in a bubble. Everything is interconnected," she said. She is working on a new initiative to show how Judaic Studies is connected with secular subjects like science, math, and history.
In a technology-dominated society, Amy views the skills cultivated through historical analysis as crucial for success in the 21st century. Her goal is for her students to develop excellent reading analysis skills and be able to discern an author's viewpoint and biases.
At one point, Amy was hesitant to rethink her teaching style by adding technology to her pedagogical toolkit. Now, Amy is thrilled she gave technology and EdTech a chance.
"I am so happy that I started integrating technology for the students and for myself. We are all constantly learning," she said.
Gabriel Weinstein is a Project Manager, Digital Content and Communications for The Jewish Education Project.