Educator Spotlight: Dani Carrus on Seamless Technology in the 1st Grade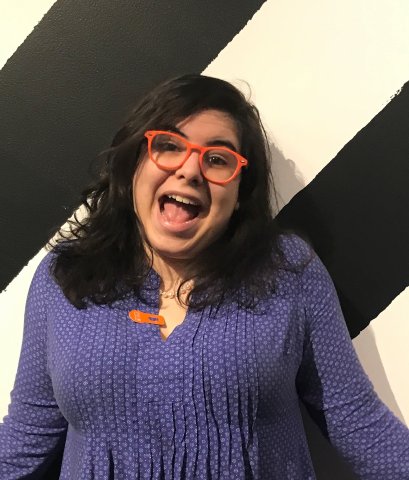 In Dani Carrus' first grade classroom at Maimonides School, students spend their days immersed in technology. Students use EdTech platforms to sharpen their phonics and math skills. They code with the Code.org curriculum and tools like Scratch Jr. Dani uses Google Drive to share lesson plans with substitutes. She sends videos to parents on ClassDojo to update them on student progress. The class Skypes with outside experts to learn about different professional fields.
"Technology is so seamlessly part of my every day," Dani says.
As her students build fluency with cutting edge digital tools, she also stresses that technology is everywhere. Her students learn that technology includes any analog or digital tool.
"One thing we teach strongly is that technology is everything around us from glasses to pencils," she says.
Dani likes to use EdTech to help her create a personalized learning experience for her students. Her students use the online tools Lexia and Dreambox to work on phonics and math at their own pace. Using differentiated learning techniques, she aims to get her students working and succeeding at a higher level than they thought possible.
"All of us are at our best when we are at our slightly uncomfortable zone," Dani says. "That is true for everybody, but especially young children. I feel really passionately that we should be giving that opportunity to students and that they can really rise to that occasion."
To ensure her students are continually improving, Dani has her students set goals. Every two weeks, students determine whether they are in the "learning", "applying," "leading", or "expert" phase of their desired goal.  
"I am really trying to put them at the forefront of their own learning," Dani says. "I am  teaching them the skills instead of pouring knowledge into them like empty vessels."
This school year, Dani is part of the JBlend Boston program, a collaboration between The Jewish Education Project's DigitalJLearning, BetterLesson, and Combined Jewish Philanthropies of Boston, funded by The AVI CHAI Foundation. As part of the program, Dani has been working with her coach from BetterLesson on goal setting in her classroom. She and her coach have discussed ways to spur student ownership over goal setting. Dani enjoys talking with other teachers from across grades and disciplines about new techniques and lessons to try in her classroom. Her sessions with BetterLesson provide another professional development outlet.
"I love to talk about teaching and what I do. If I can figure out a way to do more, I am always up for it," she says.
A core element of Dani's classroom is infusing Jewish content. She strives to make her classroom a Jewish environment by sharing her Jewish experiences with her students. She creates lessons that fuse seemingly disparate topics like Passover and science.
"I think it's important to show them I am a Jewish educator even if I am teaching them reading or math," she says.
When Dani's students graduate from first grade she wants them to have enhanced technology skills. Her students should know how to power an iPad on and off, and know a few basic functions with robotics. But even more important to Dani is that her students emerge as empowered learners.
"I want them to have perseverance. I want them to know how to use all the tools at their disposal," she says. "I want them to be able to have a positive attitude about their learning."  
Gabriel Weinstein is the Project Manager, Digital Content and Communications, for The Jewish Education Project.