Educator Spotlight: Daniel Kamelhar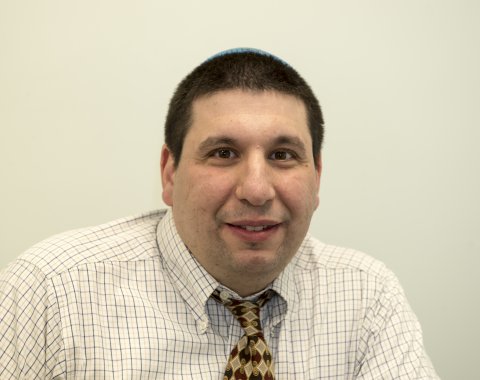 When Daniel Kamelhar started teaching at Magen David Yeshivah's Joe & Celia Esses High School 16 years ago, he taught one computer class for ninth grade students. Today, Daniel and his students at Magen David Yeshivah are surrounded by technology. The school has five Chromebook carts. Some students are allowed to use personal electronic devices in class. The school uses a digital learning management system. Students have access to a 3D printer and a laser cutter. As Magen David's educational technology coordinator, it is Daniel's role to make sure that students and teachers maximize the benefits of the school's technology.
For Daniel, each day brings a new set of challenges and adventures. He oversees school wide projects like the implementation of the Canvas learning management system and the digitization of the school's report cards. In addition to these large scale projects, Daniel also leads internal professional development sessions for teachers. In his work with teachers, Daniel encourages teachers to persevere through initial struggles with new technological tools. "I always tell teachers: 'Failure is not always the worst thing when you are using technology, because failure can be a learning curve for future success'," Daniel said.   
He has collaborated with teachers from across disciplines on many exciting EdTech ventures. Recently, he and a teacher from the English department worked on an interdisciplinary project on Greek Mythology. As part of the assignment, students created a virtual tour using Google Expeditions. A few years ago, he worked with Judaic Studies teachers on a unit with claymation and stop motion animation. Students created and narrated stories based on two pesukim from different sections from navi or chumash.
Daniel believes that the integration of technology is only one component of creating transformative educational experiences for students. "I strongly believe in using technology in the classroom. I also strongly believe that technology should not be the primary way to improve a lesson. It should be a supplement to the lesson to enhance the student's experience," he said.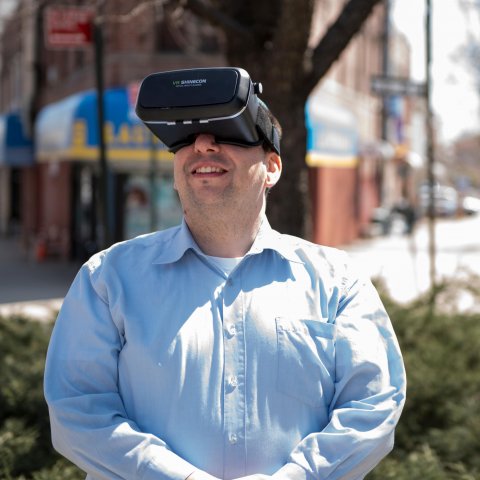 Daniel's many years as a classroom teacher deeply inform his work as an educational technology coordinator. In addition to teaching computer courses, he taught classes on business, economics and entrepreneurship. He uses ISTE standards to help guide the school's approach to technology. One of his most important goals is to develop a strong sense of digital citizenship amongst students. When students leave Magen David, it is Daniel's hope that they will have strong digital citizenship skills, have the confidence to write emails in a professional tone, create Excel spreadsheets, and many other essential skills for the modern job market.  
Outside of school, Daniel is pursuing a master's in educational technology from Long Island University-Post. The program has exposed him to new ways of thinking about teaching and learning. Daniel's classmates, who come from early childhood and elementary backgrounds, have given him a new lens for thinking about EdTech.
Throughout his life Daniel has always loved technology. As a child he loved taking apart and reassembling computers. He majored in computer science in college. At Magen David Yeshivah, Daniel is able to fuse his passion for technology and his zeal for molding students into strong and independent lifelong learners. Through his work at Magen David Yeshivah, Daniel is able to combine his love of technology with his passion for helping students achieve and grow. He cherishes the bonds he has developed with students. "I really love that I get to see the students grow from 9 to 12th grade," he said.
Gabriel Weinstein is a Project Manager, Digital Content and Communications for DigitalJLearning and The Jewish Education Project.