Get ready for Tu B'shvat with these four classroom activities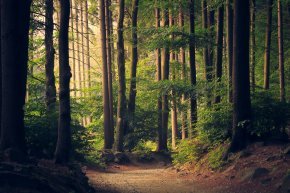 Tu B'shvat (ט״ו בשבט‬) will be celebrated on the 15th of the Hebrew month of Shvat (שְׁבָט), which starts on the evening of Sunday, Jan. 20 and ends in the evening on Monday, Jan. 21. It is the day that marks the beginning of a "new year" for trees. This day marks the season in which the earliest-blooming trees in the land of Israel emerge from their winter sleep and begin a new fruit-bearing cycle.
As you are planning Tu B'shvat lessons you may be thinking about ways to include technology and STEAM. Here are some ideas:
For more resources with Tu B'shvat lesson ideas:
Revisit our blog post from 2017.

Take a look at The AVI CHAI Foundation's recommended Tu B'shvat resource list.
Wishing you a Happy Tu B'shvat!
Monica Brandwein is the Educational Technology Consultant for DigitalJLearning.