How to Get Middle Schoolers Speaking Hebrew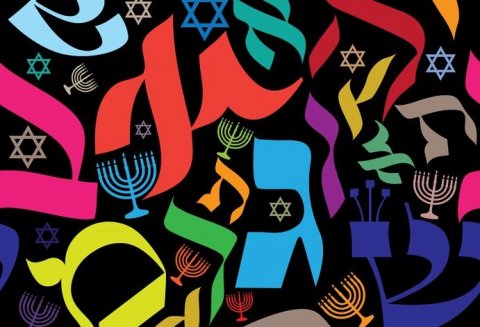 Speaking is one of the most challenging skills for Hebrew language learners to acquire. It requires students to put their Hebrew language skills into practice on the spot. Unlike writing, speaking in Hebrew allows no time for preparation. While some students feel comfortable speaking Hebrew spontaneously, there are always few who may lack the skill or confidence to participate in speaking activities. 
We know from the literature that the latter students avoid performance because they do not want to appear incompetent. We also know that not only do those students try to avoid speaking in Hebrew, they are also most likely to avoid asking their teachers or peers to help them improve. Our goal, of course, is to get students in all levels of Hebrew language fluency to enjoy speaking Hebrew.
There are numerous digital tools that can be used in the Hebrew second language classroom to promote those students' speaking skills. Below are a few that you can adopt into your curriculum:
Skype
You can use Skype in the classroom to host Hebrew guest speakers. Microsoft Education organizes virtual field trips during which students meet experts in the field. Unfortunately, they do not yet have Hebrew speakers listed, BUT you can draw on what they've done and reach out to people in Israel to invite them to a Skype session with your students. For example, if you're teaching about Jerusalem, try to video conference a tour guide (or even a friend) at the Western Wall. Your students will be able to speak with the guest and ask them questions.    
Presentation Software
Do you employ a Hebrew reading program in class? Have your students record their book reports. They can create a simple PowerPoint Presentation or an Explain Everything that includes images from the book they read. For the speaking part, students can record themselves summarizing the plot and sharing their thoughts about the book. Taking this one step further, you can create a digital library to store the presentations (you can simply post it to your class website) for everyone to see and to leave feedback.
GoAnimate
Does your next unit focus on teaching a new Binyan? A good way to get your students applying grammatical rules is by recording dialogues on GoAnimate. On GoAnimate students can participate in role play by picking a scene (e.g., studying in the library or playing at home) and characters. They can then write a dialogue or spontaneously speak in Hebrew as those characters while practicing using their new grammar.
GarageBand / Audacity
Have your students write songs as a way to remember new vocabulary, grammar rules, or historical events. If your students have Macs, they can use GarageBand. If you have a PC, you can download Audacity. For both, your students will need microphones to record themselves singing. If your students like hip hop, have them download these free instrumental rap beats from Flocabulary. Taking it up a notch, ask your students to create videos for their songs. For example, if their song is about new vocabulary, their videos can include pictures of the new words while their song plays in the background. You can even create a YouTube channel and upload all the videos!
Google Earth
Did your students just come back from their trip to Israel? Have them create a virtual tour of their trip with Google Earth. They will need to lay placemarks on the map of all the places they visited during their trip. They can also add links, images, and pictures of themselves from the trip to each placemark. Finally, your students can record themselves describing, in Hebrew, what they did in each location. It will get them practicing and be a very nice memory for them.
Rinat Levy-Cohen is an educational consultant for The Jewish Education Project where she plans and facilitates professional development for teachers.