Israel Seminar Empowers Summer Teen Leadership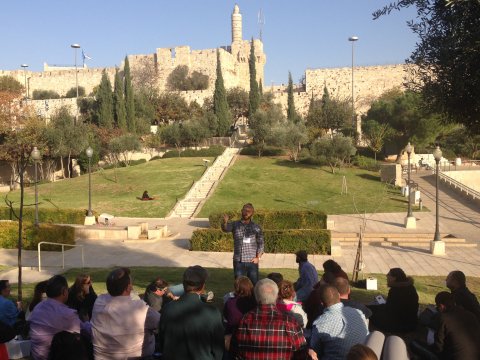 Members of the New York Teen Initiative (NYTI) attended an exclusive seminar in Israel this past winter to galvanize the field of Gen Z Israel trips towards changing how they address Israel's complexities with today's teens. Today's teens demand authenticity, and by extension, a complex presentation of the real life issues facing Israel.
The Israel Seminar, a venture of The Jewish Education Project in partnership with MAKOM and sponsored by UJA-Federation of New York and the Jim Joseph Foundation, brought representatives from over 20 organizations together including five NYTI leaders to create an authentic and comprehensive strategy for addressing the deeply political challenges that Israel faces.
The three day seminar incorporated both ideological and pragmatic approaches to teen touring programs in Israel with a different focus each day:
The role of individual stories and choice in designing programs for this generation. Participants actively shared their planning processes and lessons learned in designing their touring programs.

How to present the Israeli-Palestinian conflict to teens. It was abundantly clear from participants that the topic could not be ignored in today's Israel experience. Furthermore, a one-sided approach could not satisfy the most inquisitive minds.

"Encountering the Other," a discussion of how to make mifgashim, meetings, meaningful while also allowing for the multifaceted presentation of the diversity of Israeli ideas and ideals.
"This was a phenomenal seminar! I really appreciate all the effort and creativity that went into the planning of educational material," exclaimed Rachel Landman of URJ 6 Points Sci Tech Israel. "It was really great to hear from so many voices and have the opportunity to debrief with experts in the field."
Apply for Qushiyot קושיות: Israel Education Fellowship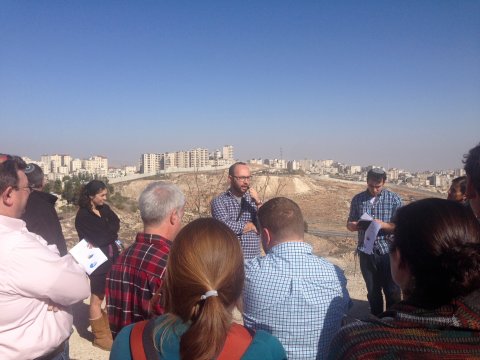 The Israel Seminar actively encouraged alignment between North American and Israeli program partners. Thinkers and practitioners in the field shared best practices, exchanged fresh ideas, and brainstormed together. The cumulative knowledge base, including the approach to more targeted and strategic mifgashim, has informed the design of additional NYTI 2017 Summer Programs for teens.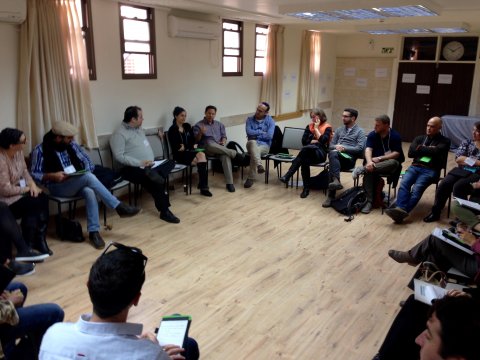 The seminar was appropriately summarized by Emunah Glazer of Bezalel Academy of Arts and Design Jerusalem. "[The Seminar] provided a lot of food for thought on things to integrate into our programs and the profiles of today's youth. What a great way to learn more about teens and the direction of Israel summer programs for the future!"
The goal of the New York Teen Initiative is to increase the number of teens participating in immersive and inspiring Jewish summer experiences, by meeting the unique needs of today's teens. NYTI participants included representatives of Artel Teen Fellowship, Next Step Israel Internships, URJ 6 Points Sci Tech Israel, and Roots Israel.
Know a teen interested in an immersive summer experience in Israel and beyond? Search over 350 programs on FindYourSummer.org that appeal to different passions, interests, and backgrounds.