A return to domesticity: Education in and of the home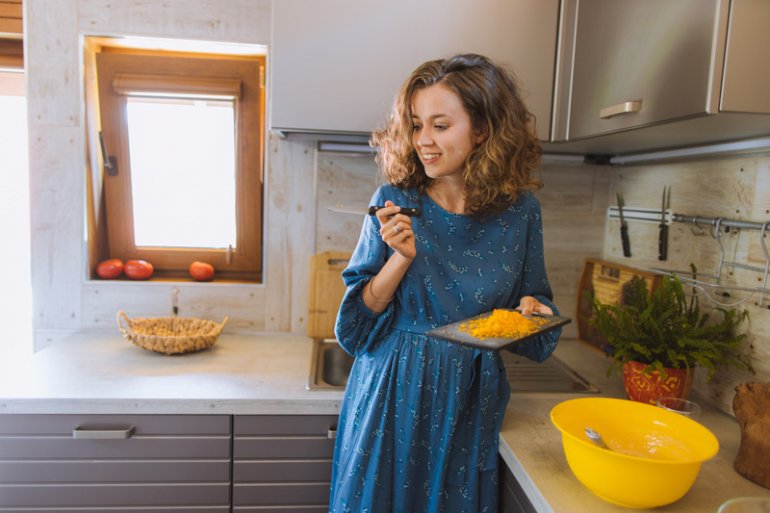 When my brother was a senior in high school and had to fulfill a work-study requirement, my mother suggested that he petition to receive credit for an at-home study in Domestic Sciences. His request was denied.
Lately, though, as our young learners position laptops on dining room tables and living room floors, I wonder if we should be petitioning for a focus on learning not just in the home but of it.
What a rare opportunity (and challenge!) we have before us. ​In recent years, despite recognition of its worth and sophistication, mastery of the home has dwindled in American education. But now, when classrooms and school hallways have been replaced by the family room, backyard, basement or balcony, we have a chance to revisit that forgotten segment of the curriculum. Maybe now, ​as the walls of the home replace those of the school, the learning can change shape a bit, too?
What can we teach about kitchens and gardens? What sorts of repair work can we find to do around our homes? Can we enlist the expertise of electricians, tailors, plumbers and chefs, spotlighting their knowledge and skills within our day's virtual learning? (Added bonus: this may be an excellent way to employ people whose services are being underutilized at this time.) Can we assign YouTube tutorials in baking and refurbishing and asks students to chronicle their execution?
Maybe we can turn to the learners themselves and ask them to find and share unique and beloved features of their home environments. Maybe we can ask them to detail their daily routines about the house and share lessons pertaining to home maintenance and self-care.
Teachers and caregivers—In what ways will you take advantage of this unique moment for education in and of the home? What resources and support do you need in order to make Domestic Sciences an area of focus? Feel free to send me an email with your ideas. 
Malka Fleischmann is the Director of Knowledge and Ideas for The Jewish Education Project.