Taking A Minute to Remember on Memorial Day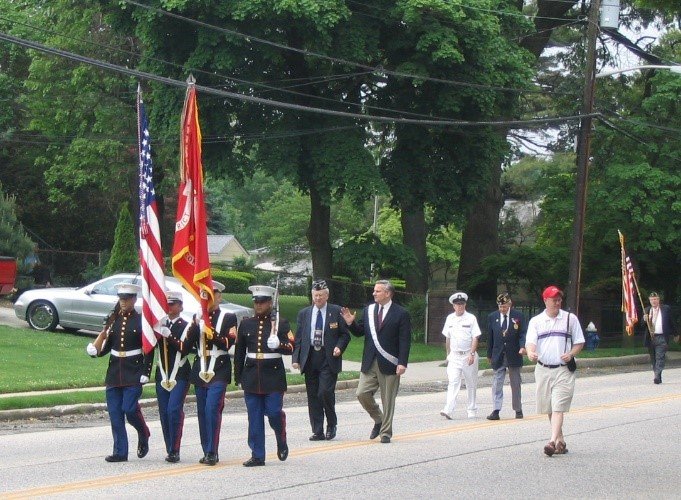 A few months ago, I received a blast email asking staff to contribute blog posts about upcoming Jewish and secular holidays.   Without a moment's hesitation, I selected Memorial Day.  You would think that with my decades of a full yeshiva education and my job at The Jewish Education Project working with Jewish educators from diverse backgrounds, I would have selected a Jewish holiday or observance.  But I didn't. So I had to ask myself, "Why Memorial Day?"
Memorial Day wasn't a holiday we spent time learning about in school.  Sefirat HaOmer, Shavuos, even Mother's Day...those were our concerns during the final weeks of the school year.  Memorial Day? Memorial Day signaled the unofficial start of summer, big sales, and the opportunity to wear white. We looked forward to it because it meant a day off from school and, in later years, a long weekend from work.  But Memorial Day must mean more than that for Jewish educators and Jewish students.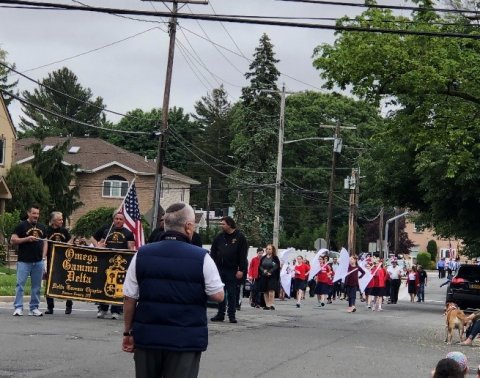 As American Jews, we should learn about the thousands of Jewish men and women who lost their lives protecting our country's citizens.  Did you know that the Hebrew Cemetery in Richmond, Va., with its section for Jewish Confederate soldiers, is believed to be the only Jewish military cemetery in the United States? Or that in World War II alone, there were more than half a million Jewish men and women serving in the US armed forces? Organizations such as the Jewish War Veterans of the United States of America currently work with Boys & Girls Scouts, synagogues, day schools, and JCC's for flag placement and storytelling programs.
My research on American Jews' contributions to the American military confirmed the significance of Memorial Day but not why it was important to me.
Every Memorial Day, I stand with my family in front of my parents' home and watch our town's annual parade.  Along with neighbors, we wave to the veterans, to the public school and yeshiva students, to the local community organizations, and to the local fire and police department members who march proudly down the streets of town.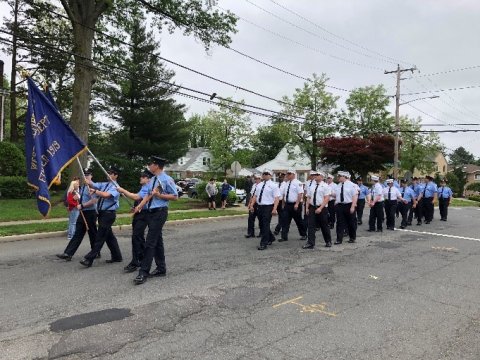 According to the U.S. Department of Veterans Affairs, a national moment of remembrance takes place at 3:00 p.m. local time every Memorial Day. That may never have the same impact as sirens bringing the country to a standstill such as Israel's Yom Hazikaron.
But maybe that's my answer.
Memorial Day provides us with a designated moment in time where we can give thanks.

And we don't need a parade or a ceremony to do it.
On Monday, when blessings are recited for the food we are about to eat, or have eaten, let's take a few additional seconds to silently bless the memories of those who gave their lives for us.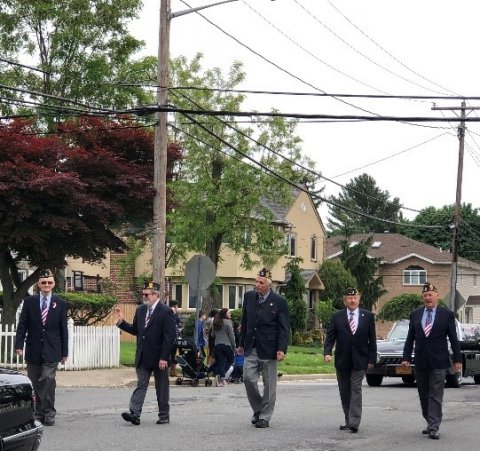 And when we next hear the blessings for the safety of the Israeli and American armed forces, let's give these brave men and women the respect they deserve by remaining silent for the minute it takes to say the prayers.
Let's do that so the memorial rosters recited at next year's Memorial Day ceremonies won't be any longer.
And if you are a veteran or currently enlisted any one of the U.S. Military armed forces,
Thank you for your service.
Learn more about the history of Memorial Day and programs and ceremonies happening across the country:
Shelley Hill is a Project Manager, Day Schools and Yeshivot, for The Jewish Education Project. All photos were taken by Shelley Hill.