What the BLEEP is "Innovation?" (Recipe Included)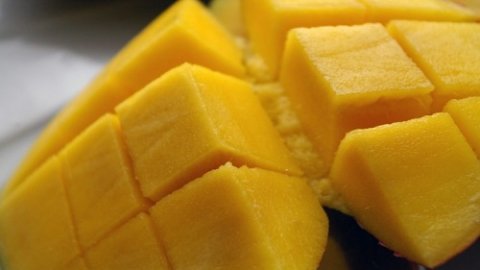 "Innovation" is a really strange word. It's jargony and clichéd. It's also still a little bit exciting. It dangles the possibility of things that are better ahead—of hope and billion dollar ideas. In the context of education, after we immediately delete the possibility of earning a billion, "innovation" acknowledges that what we have is barely working for our present and entirely absurd for our future. Following the first step of accepting that we have a problem, "innovation" invites us to imagine new possibilities and gives us some loose guidelines for trying things out.
But when we try, the word often becomes this mammoth organism that feels impossible. Kohelet-Ecclesiastes (1:9) says


That which has been is that which shall be, and that which has been done is that which shall be done; and there is nothing new under the sun." Sounds bleak. Until you realize that it's not about an entirely new idea; it's about new combinations.
I like to cook, but measuring bores me, so I look at recipes as inspiration. My most recent version of a coffee table book is Yotam Ottolenghi's Plenty More. For one Friday night dinner, I loosely recreated a chickpea and mango green salad and a quinoa dish, among other things. The original chickpea salad called for an Alphonso mango, which led to a mental eye roll and a "Seriously, Yotam Ottolenghi? How different can two mangoes be? Are you trying to make me feel inadequate?" A few months later, Whole Foods had a massive display of Ataulfo mangoes and I felt impelled to run my own taste test. That week, I looked at the ingredients on my counter and created a mash-up of the chickpea and quinoa salads that looked like this:
-A medium bowl of cooked red quinoa (I told you I don't measure. Cook a cup and a half of raw quinoa, fill a medium serving bowl, and use the leftovers for lunch.)
-2 mangoes, cubed (Turns out, the Ataulfo mango is specifically delicious. Even so, no one will know if you use a different variety.)
-2 limes, segmented (segmenting sounds fancy, but it's pretty easy)
-A handful and a half or 1/3ish of a cup of chopped cilantro (or parsley, if you hate cilantro)
Dressing: juice of a lime and small lemon, olive oil (maybe 2 Tbsps?), salt, pepper, garlic powder.
All of the parts appear in Plenty More, but the combination is mine. The resulting taste is sweet and tart and entirely surprising. That's innovation. But just as one dish does not equal Friday night dinner, one change in a larger system does not get us very far. Innovation also means being willing to question everything: "Why do we need the fish? Who crowned kugel as king? Do we really want to eat all of this food?" It is being open to letting go of what feels deeply ours, but no longer makes sense, while carefully holding onto the pieces that still work. It's making sure the new is actually better and then letting the people at our table know how and why we did it and preparing them to do the same in the future.
One in a series from our inaugural Blog B'Omer.
Bryna Leider is Director, Educational Change Projects at The Jewish Education Project.