Why Israel Education Matters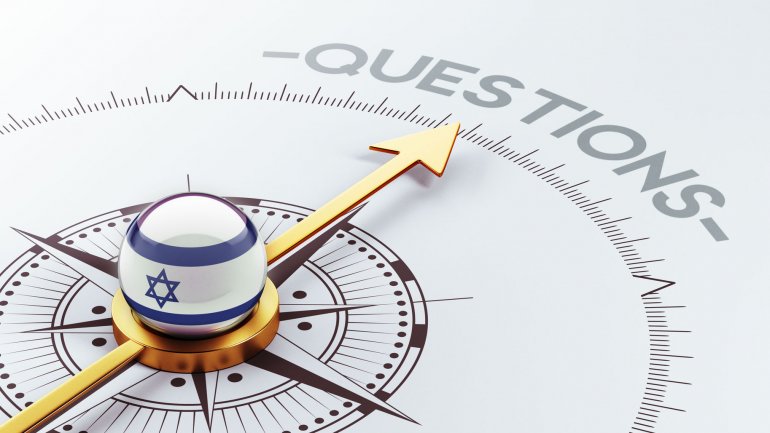 In schools across the world, children study the history, cultures, and philosophies of their native countries and religions. Similarly, Jewish students across the spectrum of Jewish life study our collective heritage and roots. In addition to the traditional lessons of religion, bible and Jewish culture, young learners must be actively engaged in Israel education. Israel education is not merely a subcategory of Jewish education; learning about Israel is, in its own right, a vital aspect of Jewish education that must be given primacy in the life trajectories of Jews today. Israel education can provide a positive connection with one's Jewish heritage, culture, religion, language. It can build a sense of collective Jewish responsibility and enduring relationships between learners and the land, state, and people of Israel.
In our roles at The Jewish Education Project,  we find it impossible to imagine a comprehensive Jewish education that ignores teaching and learning Israel. Knowledge and connection to Israel – the land, the modern state, and the people – remains central to a holistic Jewish identity. At its core is Israel as a religious and cultural concept, from ancient times to the modern sovereign Jewish State. However, since the establishment of the modern State, Israel education has also taken on a political dimension that both unites and divides the Jewish community.
Unfortunately, we have seen many educational programs avoid tackling the complex content head on primarily because of strongly biased views around purpose and intended outcomes of these lessons. We believe that Israel education should be provided to all young Jews and their families including the diverse and sometimes competing narratives at play in Israel today. The curriculum must animate the richness of everyday life and include the conflicts that threaten Israel's peace and security both internally and externally.
A Solid Foundation
While Israel education involves the acquisition of knowledge (i.e. learning about Israel), it also involves asking some of the challenging questions about contemporary Jewish existence. Beyond its cognitive elements, it also provides experiences that transmit emotions and behavioral elements to engage the whole learner. One of the best approaches to Israel education offers authentic encounters with Israelis and the land of Israel, most commonly presented as travel to Israel – a fundamental component of good Jewish education.
Knowledgeable and skilled educators are integral to any positive educational process. Educators responsible for Israel education should have deep subject matter knowledge and the ability to represent content effectively toward the fulfillment of the purpose and goals of the curriculum. Israel educators must know how to create educational experiences that support independent critical thinking by the learner. Educators must also be committed to representing content in a nuanced, open-minded, multi-faceted perspective across cultures and issues. Because of the age continuum of our learners, Israel education must always be developmentally appropriate and build upon the learners' educational experiences.
Practical Implications
Most (young) Jews will be confronted with the big questions surrounding Israel at some stage of their life. What does it mean to have a Jewish homeland? What are the possible relationships between a Jew living outside of Israel towards the Jewish state? Can a Jewish state maintain its democracy? What does it mean for a historically persecuted people to now hold a position of power and strength?
To be reflective of the authenticity of Israel today, Jewish learners must be exposed to the positive aspects of Israel as well as its complexities, struggles, and conflicts, which can be fraught with anxiety and emotion. It must embrace the educational principle that complexity and struggle is often best encountered when it is built on a foundation of love and emotional attachment. Our youth will inevitably encounter Israel in multiple formats and forums; Jewish education should provide the foundation for this engagement – a foundation that will carry them through college and into adult family life.
Establishing the Standard of Israel Education
The best way to effect systematic change in Jewish education is to empower Jewish educational leaders with the knowledge, skills and the resources to develop models of education that will engage more Jewish youth and their families.
The teaching and learning of Israel must be characterized by an approach that meets the following criteria:
Must be embedded within an approach to Jewish education that is developmentally appropriate and learner-centered.

Learning must be focused on the whole child; cognitive, emotional, social, and active.

Requires well-prepared Jewish educators that are empowered to provide quality experiences for our youth and their families.

Depends on fostering quality experiences that develop relationships between diaspora Jewish youth and the land, culture, and the people of Israel.

Must, when age-appropriate and context relevant, be complex and nuanced, dealing with the critical and sensitive issues that surround Israel today.

As with all good education, must be multi-vocal, and respect the learners. In order to remain authentic to the principles of good education, Israel education must include voices and opinions that are not necessarily popular or mainstream.

Must be relevant to the broadest cross-section of Jews as possible while promoting diversity. The Jewish people – and society in general – will be stronger if we are tolerant and respectful towards one another.
Our job as educators is to develop formal Israel education curriculum that reflects the core elements of effective Israel education as outlined above. Utilizing existing educational networks and organizations, we can strategically identify and deploy select providers of Israel education to offer capacity and training to the expansive networks of educators throughout the United States in order to significantly magnify the impact of these interventions. Our young Jewish learners, their future generations, and essentially the wider U.S. Jewish community, will most certainly reap the benefits.
---

David Bryfman is Chief Innovation Officer of The Jewish Education Project; Abby Pitkowsky is the organization's Director of Israel Education. Visit our Israel Education pages to learn more about our approach to Israel and related opportunities.