Workshop preview: Two digital presentation tools I love to use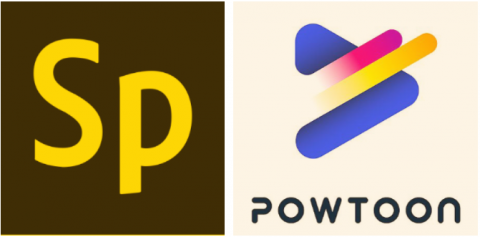 Adobe Spark, Powtoon, and other digital presentation platforms were presented in a DigitalJLearning's webinar in 2019. 

I am not a trained graphic designer. I am not a trained animator. But lately, I have grown much more comfortable with my visual storytelling abilities. Platforms like Adobe Spark and Powtoon have helped me create high-quality marketing materials. At our webinar, Monica Brandwein, DigitalJ's educational technology consultant, will provide an introduction to Adobe Spark, Powtoon and more amazing digital tools for presentations and portfolios. With these resources, your students can create projects that will look like they were developed at a Madison Avenue advertising agency or Pixar. Before you embark on your creative journey, I want to share with you how Spark and Powtoon help me every day in my roles at DigitalJLearning and The Jewish Education Project.
Adobe Spark
Adobe Spark is a fantastic tool. You can use it to create videos, flyers, and photo collages. I like Spark because it has a crisp, clean design and an easy to use interface. I started using Spark a few months ago, for graphic design tasks. I like to use Adobe Spark for photo collages. For instance, I created a photo collage with Spark for marketing materials for The Jewish Education Project Young Pioneers Award. The first collage appeared in the article announcing the 2019 Young Pioneers Award recipients in eJewishPhilanthropy.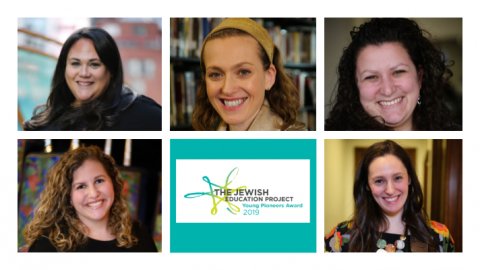 What I love about Spark is that there seems to be a template for everything. I found the perfect crisp, clean, two-column template in Spark for a blog post about Jewish Ed Project staff members who presented at the 2019 Prizmah conference.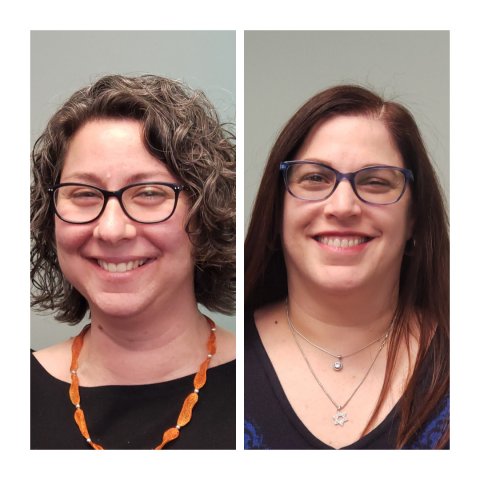 Spark is a great outlet for students and teachers who want to create eye-catching graphics. For Spark, you do not need to have the artistic or technical prowess that is required for other graphic design programs like Illustrator or Photoshop. Spark is the perfect stepping stone into the world of graphic design and it is free for teachers.
Powtoon
A few weeks ago, one of my supervisors asked me to look into Powtoon, an online platform that makes it easy to create animated videos. I had heard about Powtoon from my DigitalJ colleagues and through Twitter.
After my supervisor asked about Powtoon, I got to work. Powtoon has dozens of templates. It even has a whole category dedicated to educational videos. In Powtoon, you can choose from hundreds of different backdrops, graphics, and songs to help create an engaging animated video.
If you have ever used movie editing software, I imagine Powtoon will feel very familiar. It took me about 45 minutes to create this short Powtoon.
Powtoon is a great tool for students and teachers who want to promote an event or tell a story in a fun and engaging way, and has both free and premium plans for teachers.
To hear more about and try out these great tools, please join us for what will be a day full of learning and fun. I look forward to creating with you.
Gabriel Weinstein is a Project Manager for The Jewish Education Project and DigitalJLearning.