Thousands of New York teens don't participate in Jewish summer programs because the current marketplace does not match their interests. Our New York Teen Initiative for Immersive Summer Experiences launches cutting-edge Jewish summer programs and helps to organize and integrate them into the Teen Summer landscape. FindYourSummer is the place to go for talented teens who want to surf the sound, add to their art portfolio or intern for a hi-tech company in Israel.
From surfing and the arts, to social action and international travel. There are more than 350 experiences awaiting every Jewish Teen.
Click here to visit findyoursummer.org!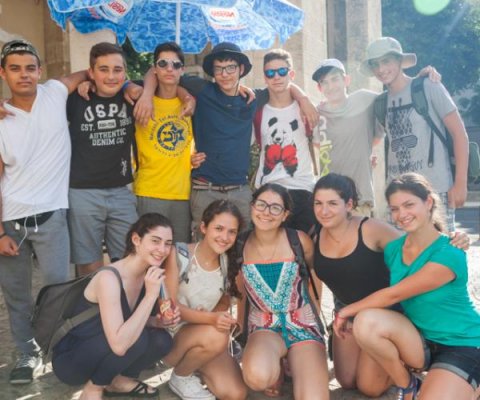 NEW! FindYourSummer.org Ambassadors Program
FindYourSummer.org Ambassadors is a program aimed at furthering the number of New York Area high-school aged teens exploring and enrolling in Jewish summer experiences. Ambassadors will be incentivized for each teen (up to 5 teens) that enrolls in a summer program listed on FindYourSummer.org for the first time as a direct result of the Ambassador's referral.
CLICK HERE FOR MORE INFORMATION.