Nature-based Education at Kol Ami
This Site Visit Journal will help you understand one particular community's approach through the eyes of their educational leader. To delve deeper into this innovative approach, check-out our Resource Guide, linked on the right and at the end of this page.
Congregation Kol Ami, White Plains, NY
Nature-based Education
April 2014; Update 2016
Nan Blank (EC Director), Susan Kohn Arovas (Garden Specialist)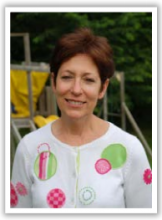 Nan Blank has been an Early Childhood Educator for over 30 years, developing a wealth of experience in early childhood and family education. She joined Kol Ami's senior staff ten years ago. Before moving to Rye Brook with her husband and children over 19 years ago, Nan developed holiday programs for families of young children at Temple Emanuel of Andover, Massachusetts, where she also served as both Sisterhood President and Vice President of the Temple. At Larchmont Temple, she was responsible for developing the Cradle Roll Holiday Programs. Nan is a former member of the Camp Commission for URJ's Eisner and Crane Lake camps for 12 years and has taught parenting classes for Parenting Horizons in New York City. Nan holds a BS in Psychology and Special Education from Russell Sage College and an MS in Special Education and Early Childhood Education from the Bank Street College.

Susan Kohn Arovas was one of the parent founders of the Community Garden. She is now a staff specialist. As head gardener/naturalist, Susan connects Jewish values to the land they're working on by, for example, collecting flowers for Shabbat, putting up a child-sized Sukkah and caring for the earth on Tu B'Shevat. Susan's expertise comes from her years of gardening with her own children, as well as her participation at a national conference on Jewish Early Childhood Garden Education and the Outdoor Classroom.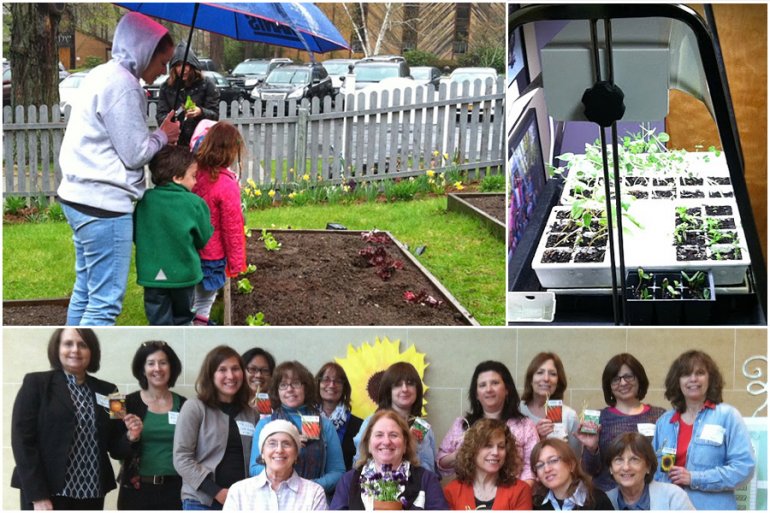 Description of School Change/Innovation:
Garden based learning connected to Jewish values and celebration in an early childhood setting.
"The Kol Ami Community Garden, started in 2010, was inspired by a parent who had a strong interest in gardening and wanted to share this with the children in the school. Parent volunteers donated materials for the area of the synagogue grounds that was chosen. One of these parents was an architect, another an artist and the others were just interested in sharing their love of gardening with the children. I asked a local painter to paint our new fence and a local landscaper to help out with the mulch and soil; one of the local villages donated tree stumps and the rest is history! Everyone shared their expertise in these areas to create this special space.

When the garden was completed the parent volunteers organized and continued to be involved with the garden. The 4's and Pre-K children tend the garden and watch it grow, they learn about plant life cycles, the difference between perennials (bulbs) and annuals, composting, and how to care for and harvest a variety of vegetables. Each year each class makes a piece of artwork that is permanently hung in the garden and the children are honored through recognition for their contribution. A number of years ago an olive press was added to the garden curriculum, which enhances the students' Chanukah experience as they learn to press olives to make oil and then make an "oil candle" to burn. The press is also used for our Yom Ha'atzmaut celebration and we press grapes. Each of the children involved in the garden curriculum keeps a yearlong journal about their experiences that they can bring home at the end of the year." - Nan Blank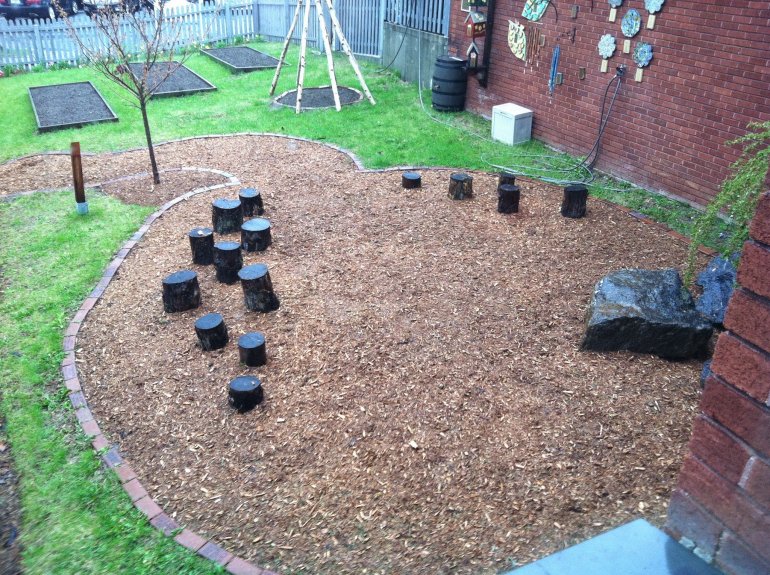 More about Kol Ami's Innovation:
Susan, the garden educator, enriches the children's understanding of where plants come from, what they need to grow and thrive, and how yummy they can taste. The garden itself serves as an extension of the classroom and of the school's Jewish lens and culture to be mindful and very intentional. Garden activities and conversations help the children see for themselves the connections between food and Jewish holidays, and the seasons and our Jewish calendar. In Kol Ami's garden the children learn that flowers from the garden can decorate Shabbat tables and that the bees that visit the flowers help make honey that we can dip our apples in on Rosh Hashanah. When blessings for food are recited they learn that we show our appreciation for the way our food grows. The resources below will help you begin or enhance your current gardening program.
Site Visit artifacts & Reflections:
---

Site Update
In the 2015-2016 school year, Nan Blank and garden educator Susan Kohn Arovas, decided to expand their nature-based program. They hired a part time "Teva" (nature) educator to take the 4's students on nature walks once a week, and they began to fundraise for the construction of a large outdoor classroom. By spring 2016 their outdoor classroom was completed and is equipped with multiple stations and equipment from the Nature Explore company. The staff is now engaged in professional development to learn exciting ways to connect their classrooms to their new nature space. You can see photos from that visit here.
---

Forward Thinking/Guided Questions:
Why have a garden? What curricular concepts and skill-building would you like your garden to help you achieve with children and families?

How will activities in your garden reflect your school's values and mission?

Additional Resources: