Sing Shalom Teachers
Current Sing Shalom Teachers
JUDY KROPF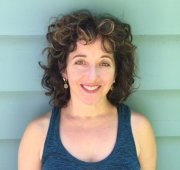 Judy Kropf has been involved with Jewish education since her teens, when she tutored b'nei mitzvah and taught Israeli folk dancing.  She attended Hebrew University in Jerusalem and taught high school English there, then later taught Hebrew and folk dancing at synagogues in the Washington, D.C., area and Beacon, NY.  Judy joined the staff at Temple Israel of Northern Westchester in 2016, teaching Judaica and Hebrew to both upper and lower schools. She is a Qushiyot Israel Education Fellow, Rosh Hodesh (Moving Traditions) facilitator for teen girls, a Sign2Me teacher, and has taught hundreds of people how to hula hoop and folk dance.  
Judy participated in Music Together classes with her daughters, Sophie and Dalia, when they were little.  Now she is a registered Music Together teacher and looks forward to facilitating the new Sing Shalom class at Temple Israel in September.  Judy lives in Garrison with her husband Noel and daughters, with whom she enjoys dancing and singing in many different musical genres and attending dance and music festivals and camps.
 
BEN KRAMARZ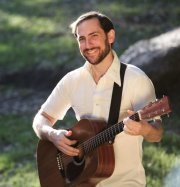 Ben Kramarz is a Berkeley, California based music educator, Jewish community organizer, reseacher, and writer. He is the author of A Guide to Songleading and Communal Singing. Ben specializes in the facilitation of communal singing experiences for all ages and is especially passionate about helping communities to build sustainable musical cultures. Ben holds a BA in Religious Studies and an MA in Folklore from the University of California, Berkeley.
 
BROOKE CHABOT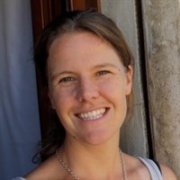 Brooke has been making music all her life: singing, playing and dancing in her childhood home; singing and playing guitar in musical duos and solo performances; and exploring movement, song, and instrument play whenever possible. She has been a Music Together® mom since 2008 and a Music Together teacher and director since 2012. Brook is the director of Truckee Tahoe Music Together serving Nevada and California. In addition to her teaching work, Brooke plays in the Gypsy-Rock band, Calling Ophelia.  
 
MERRILY GECHTER
Merrily is in her 13 year of teaching and directing Music Together With Merrily in Bloomfield Hills and Birmingham, Michigan. She is a certified Music Together teacher and a certified early childhood educator. Growing up, Merrily was involved in local community theater, studied choral music throughout her schooling, and spent two summers at Interlochen Center for the Arts. After teaching in a first grade classroom for four years, and upon the arrival of her first of two children, Merrily pursued her career as a Music Together Center Director and teacher. Merrily is thrilled to bring her love of music and young children, as well as the amazing musical experiences Music Together has to offer to the  Jewish community.
 
SAMANTHA IVINS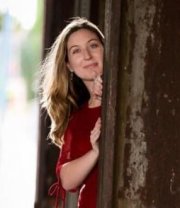 Samantha has a bachelors in music education, with a classical voice emphasis from The Hartt School of Music in Connecticut. She currently is teaching general music and chorus for Pre-K to 5th grade at Montville Township Public Schools in New Jersy. She has her certifications in First steps in Music, Conversational solfege levels 1 and 2, Orff level 1 and Kodaly level 1. She also has a passion for dance and acting. Samantha started her passion for music by singing in her synagogue choir at 3 years old, then directing it at 17. She has worked with Rick Recht, Debbie Friedman, and Craig Taubman In the Jewish folk music world. She is very excited to start teaching Music Together Sing Shalom, and intertwine her love for Judaism and music, and share with her students and parents.
JODY HARCOURT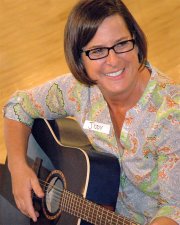 Jody grew up in Montreal and began playing recorder in Grade 1 and hasn't stopped since. ]Jody graduated from The Dawson Institute of Photography in Montreal with a degree in commercial photography and moved to New York where she worked professionally in the advertising photography field. Jody discovered Music Together® right after moving to Pleasanton CA with her husband and three daughters. She is a Registered Music Together teacher in her 19th year and has earned the prestigious Certification level 1 qualification from Princeton's Music Together Center For Music and Young Children for outstanding achievement in teaching and articulating of the program. Jody is specially trained not only in teaching mixed-age classes but also in the infants under 8 months course, Rhythm KIDS, as well as Music Together Guitar classes for Adults. She plays piano, guitar and recorder in her classes and brings energy and exuberance to toddlers and parents in the delight of songs, rhythm and dance. Jody will be teaching Sing Shalom classes in Pleasanton, CA and is the director of Music Together of Tracy.
CATHERINE RUBIN
ELLIE SCHUCHMAN
ESTHER ROTHMAN
ELAH GRANDEL
KAREN HAMLIN
Gabriella Savino
---
BECOMING A MUSIC TOGETHER SING SHALOM TEACHER
In 2017 & 2018 The Jewish Education Project invited Jewish music educators and family engagement specialists to attend one of Music Together's 3-day Teacher Training Workshops held regionally. Through this special grant opportunity, 20 educators in the NY Metro area have taken the training to learn the Music Together music education philosophy and become licensed to teach the class. Educators who are offered Sing Shalom teaching opportunities in their community are then provided with additional training and resources by The Jewish Education Project called the Sing Shalom Concierge Training. 
Experienced Music Together educators with a Jewish background interested in teaching Sing Shalom classes should contact Shariee Calderone at scalderone@jewishedproject.org.
---
Former Sing Shalom Teachers
AMANDA KLEINMAN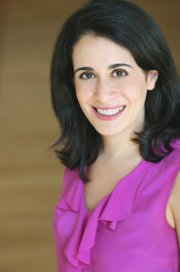 Cantor Amanda Kleinman is thrilled to be teaching Sing Shalom. A native of Dallas, Texas, Amanda has been a lifelong singer, earning a bachelor's degree in music and history from Middlebury College, and a Master of Sacred Music degree and cantorial ordination from the Hebrew Union College-Jewish Institute of Religion Debbie Friedman School of Sacred Music. As Associate Cantor of Westchester Reform Temple in Scarsdale, NY, Amanda works to instill a love of music and Judaism in adults and children of all ages. She especially loves serving as the clergy liaison to WRT's Early Childhood Center, where she leads Tot Shabbat and creates innovative musical programming for the community's youngest learners. In 2012, she recorded a CD of children's music, entitled Shalom Yeladim. Amanda is excited to teach Music Together Sing Shalom through Sounds Good Westchester. 
JUDY LEFF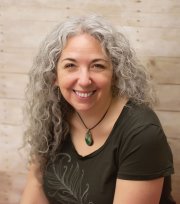 Judy Hausman Leff is the Director/Owner of While They're Little and has offered and taught the Music Together program since 2003 after taking classes with her first two children. She loved the program so much, she felt compelled to share it with every child she met and, so, While They're Little was born.  In April 2005, she was awarded Music Together Certification Level 1 from the Center for Music and Young Children in Princeton, NJ, having demonstrated outstanding achievement in teaching, musicianship, program philosophy and parent education, and in August 2010, she was awarded Music Together Certification Level 2 for demonstrating mastery of those areas. Judy is self taught on the ukulele, guitar, autoharp and other instruments (that she won't play in public).
Judy is proud of the consulting work she has done with The Jewish Education Project on the Music Together Sing Shalom pilot, particularly the research involved to find the additional songs. Judy continues to support the initiative by providing teachers with ongoing professional development around the new curriculum with Music Together's Director of Educational Services, Deanna deCampos. Music has always played an integral role in her life, as has Jewish Community. Judy is very excited to combine the two and can't wait to share this program with your family. Judy is currently running a Sing Shalom class in Great Neck, NY through her own Music Together center, While They're Little.
EMMA ALABASTER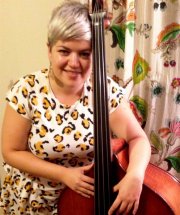 Emma Alabaster is a vocalist, bassist and composer. A Brooklyn native, she studied jazz at Bard College and has ten years of teaching and performance experience throughout New York City. She currently leads her own band and plays as a sidewoman for multiple projects. When she isn't teaching Music Together, Emma works as a teaching artist for the Brooklyn Arts Council and Lincoln Center.  She plays guitar in class. (My notes: Emma grew up in Brooklyn. Raised with a strong cultural Jewish background. Attended a secular Yiddish school and camps over the summer. Her father is a musician. She's the Music and Arts teacher for the Workman's Circle in NYC. She knows more Yiddish than Hebrew. She's also part of Economic Justice organizations and is an activist in some Jewish spaces. She's been teaching for Michael Henry for a couple of years now and has as well as East Midwood Jewish Center for Purim and other holiday events.
SOLOMON HOFFMAN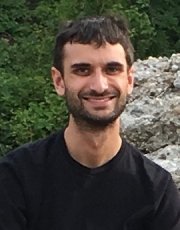 Solomon Hoffman is a Jewish educator, composer, orchestrator and arranger currently residing in New York City. He teaches at the Reconstructionist Synagogue of the North Shore, working in the Nursery School (Gan Shalom), Synagogue School, and Teen Program. He is also their artist-in-residence, running a monthly musical service and composing new prayer settings for services. His arrangements for musical theatre and cabaret have been featured at 54 Below, Ars Nova, Broadway Advocacy Coalition, Dixon Place, FringeNYC, Juilliard Drama, (le) poisson rouge, Lincoln Center and SubCulture. He is the founder of The Songwriter's Orchestra, an innovative 12-piece chamber orchestra that has accompanied award winning songwriters and Broadway performers. Solomon graduated from Columbia University, where he composed the Varsity Show twice. He is on the volunteer leadership team of Bend the Arc: A Jewish Partnership for Justice, and enjoys working on projects that fuse the arts and activism.
Solomon is very excited to be teaching Music Together for the first time with the new Sing Shalom curriculum! Solomon will be piloting classes on the UES, through Eastside Westside Music.
STACIE LEVY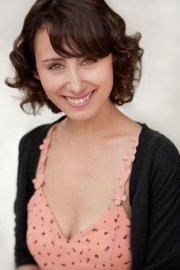 Stacie Levy is an opera singer, pianist and songwriter.  Being a part of a musical family, she developed a passion for music at a very early age.  She graduated with a BA in Music/Vocal Performance from Hartwick College in 2004 and since then she has sung internationally, as well as at multiple musical venues all over NYC and Long Island. She also plays multiple instruments: ukulele, piano, and guitar. Currently, Stacie works as a music teacher for Music Together. She also teaches privately and is the owner/founder of her music studio: Stacie Blair Studio (StacieBlairStudios.com) where she teaches children as young as 4, and specializes in private voice and piano instruction. (She also teaches adults too.)
Stacie is really excited to be working with The Jewish Education Project and can't wait to meet her fellow educators. She currently lives in Astoria, NY. Stacie is leading her second Sing Shalom class on the UES through Eastside Westside Music and Music Together in the City.