Carla Friend - Young Pioneers Award 2018 Recipient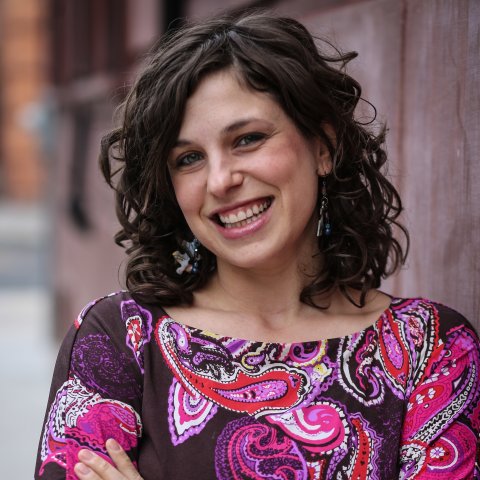 Carla Friend is the Founder and Executive Director of Tkiya: The Jewish Community Music Initiative. She holds a Masters Degree in Music Education from NYU, a Bachelors Degree in Music Education from Ithaca College, and has extensive experience on both the teaching and administrative ends of the field. She has taught and researched music and dance across a variety of cultures including locations such as Uganda, Japan, and the Middle East. Carla's passion lies in community music education and connecting with culture through music and dance. She started Tkiya to help others find their unique connection with Jewish culture and to reinvigorate diverse Jewish communities.
Through her work with Tkiya, Carla engages with hundreds of families in the New York Metro Area through partnerships with more than two dozen Jewish organizations. Her approach to Jewish music for families is unique in that it is developed from a true educator's perspective. This has proven to be so effective and inspiring that Tkiya is now in high demand all over New York and they are even providing family engagement for the majority of PJ Library's New York initiatives. Carla and her staff think outside the walls, meet families where they are, and engage the unengaged. She looks forward to putting out her first album of recorded original music this year!
Carla's other passion lies in musical theatre! Past roles include Nancy in Oliver!, Hope in Urinetown: The Musical, Elle Woods in Legally Blonde The Musical, and Mimi in RENT.
From the Recipient:
"Having been very involved with The Jewish Education Project for several years through the microgrant process and family engagement coalition, it is particularly special for me to be recognized with this honor! I am hyper aware of all of the wonderful work they are doing and it means so much to me for them to hold my work in such a high regard!"
Reflections from Colleagues:
"We are blessed to have mega talented Carla Friend and her Tkiya program to be an integral part of our JCC Brooklyn (a project of the Kings Bay Y) programming in Brownstone and North Brooklyn. They touch countless lives through their music by exposing families to the beauty of our Jewish Civilization. I am so thrilled that Carla has been awarded this well-deserved honor from The Jewish Education Project." - Leonard Petlakh, CEO of Kings Bay Y