Rabbi David Levy - Young Pioneers Award 2018 Recipient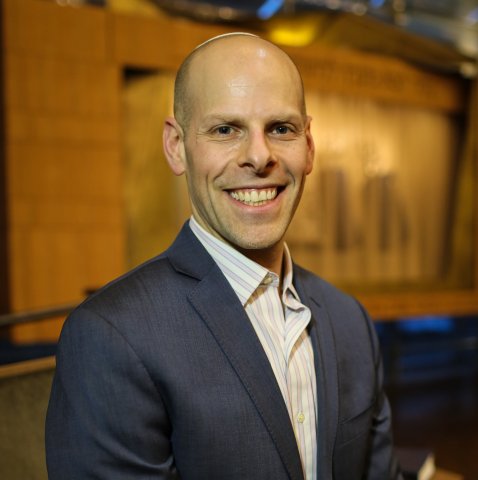 Rabbi David Levy is the Associate Rabbi & Jewish Learning Lab Director of Westchester Reform Temple in Scarsdale New York. Rabbi Levy grew up in a small town in Connecticut, before attending Drexel University where he earned his BS in Information Systems, Magna Cum Laude, and was later ordained by Hebrew Union College - Jewish Institute of Religion (HUC-JIR)in New York.
While pursuing his undergraduate degree, it became clear to him that his passion lay in working with the Jewish people, and not in a cubicle. Due to his passion for education, Rabbi Levy studied for an extra year and earned an MA in Religious Education while at HUC-JIR. Education of people of all ages has been a cornerstone of Rabbi Levy's work throughout his career, and he has grown in his rabbinic and educational leadership while at Westchester Reform Temple. Under his direction, WRT has continued to invest in travel based learning for the post-B'nei Mitzvah community, and the Religious School has become the Jewish Learning Lab, a center of joy and experimentation where a robust team of full-time and part-time educators strive to create a joyful learning environment. He tries to live by the ethos of WRT, which is to never say dayeinu (It's good enough), but rather strive for excellence in education and experience for all learners.
Rabbi Levy has loved being a part of the WRT congregational community. He is married to Kate Stambler Levy and lives in Westchester along with their sons Benjamin and Micah.
From the Recipient:
"I am so lucky to be working in an institution that celebrates change and isn't afraid to explore new ways of doing things, and I'm honored that The Jewish Education Project is recognizing the way in which I'm leading a living laboratory of Judaism and Jewish experiences!"
Reflections from Colleagues:
"WRT is thrilled that Rabbi David Levy has been acknowledged with a Young Pioneers Award! This recognition acknowledges his skillful leadership of our educational program and staff, and our innovative new Jewish Learning Lab, which has launched under his direction." - Rabbi Jonathan Blake, Senior Rabbi, Westchester Reform Temple