Student-Driven Solutions: Blogs/Vlogs
---

Explore the ideas students developed in Applying Technology to Jewish Studies and learn what they have accomplished from their first blog post to their final updates!
Beth Tfiloh Dahan Community School, Baltimore, MD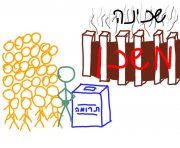 This student project will use tablets to create art related to Torah studies; the art will be shared in different multi-media formats, such as a subscription service for families and a website where prints can be sold to raise money for the scholarship fund.

The Frisch School - Yeshivat Frisch, Paramus, NJ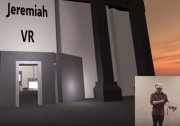 Jeremiah in Virtual Reality is a project that enables students and teachers to walk through a museum environment and explore the visions described in the Book of Jeremiah.

Katz Yeshiva High School of South Florida, Boca Raton, FL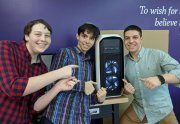 Adding Nekudot to Rashi & Tosafot is a project to develop an app that transfers Talmudic Rashi script into block letters, and adds diacritical marks to the block letters, by means of artificial intelligence technology.

Learn to Lain is an app that will employ artificial intelligence to "correct" students as they independently learn to read Torah trope.


Kinneret Day School, Riverdale, NY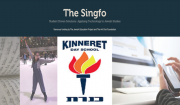 The Singfo App helps students commit important Judaic content to memory through "cool and catchy" songs.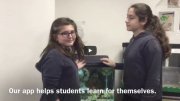 BeHeMoth is an app that translates Biblical Hebrew into modern Hebrew.

Maimonides Hebrew Day School, Albany, NY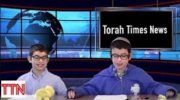 Torah Times News is an online Torah "newscast" that retells parshiyot in a modern, news-reporting format. 

Manhattan Day School, New York, NY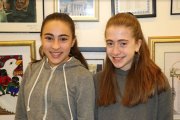 Insert is an interactive web app that allows students and teachers to create educational games that help students learn and study in an engaging and individualized way. 


Yeshiva Har Torah, Queens, NY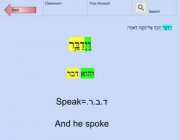 T-Help is a prototype of an iPad app designed to help middle and high school students learn and understand Tanach by providing explanations of pesukim and shorashim. The prototype will focus on one perek in Parshat Shelach. 

YULA Boys High School, Los Angeles, CA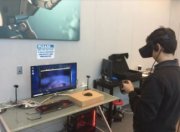 Virtual Reality in Judaic Studies is a project that applies VR technology in an effort to help students conceptualize the depth and layers of Talmud and halacha. As an alternative to conventional text study, this VR project lets students experience actual halachic scenarios described in Rabbinic texts.