Teens Thrive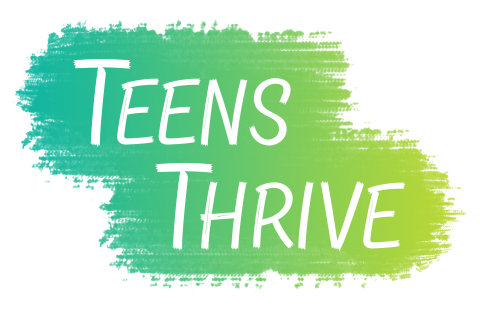 Teens Thrive was a series of workshops designed to help Jewish educators understand their role in helping teens grow into thriving young adults. 
"Who Am I?" 
This is the first "existential" question that teens ask themselves and the first question we asked in the new teen outcomes framework.
"With whom and what am I connected?" 
This is the second question teens ask as they develop their sense of self and grapple with spirituality. 
The workshops emerged out of the Generation Now research, which guides us as we create teen programming that can help teens develop a stronger sense of self (outcome #1) and develop their capacity (skills and language) to grapple with and express their spiritual journeys (outcome #10). Jewish educators can in fact play a critical part in helping teens thrive.
 
---
Previous Teens Thrive Events...
A Symposium for Jewish Professionals
March 16 | UJA-Federation of New York
A full day of learning with keynote speaker, Dr. Brad Sachs, a renowned  psychologist, educator, consultant and best-selling author specializing in clinical work with children, adolescents, couples, and families. Included expert panel discussions and workshops centered around the topics of: healthy relationships, addiction, body image, anxiety and loneliness. Featured speakers from JACS, Moving Traditions, and JLove and Values. Participants had the chance to apply the lessons from the day by engaging in an experiential role-play program led by InterAct NY, an organization that utilizes dramatic enactments to raise awareness about the challenges teens face today.
Gender Revolution
March 21 | JCC Manhattan
Katie Couric sets out across America to meet with leading scientists, surgeons, and experts in their field to answer questions about gender identity. She speaks with the ordinary people who find their bodies and their lives on the front line of a rapidly changing world. This film examines the roles of science, politics, and culture in relation to gender, shedding light on countless untold stories of struggle, understanding, ignorance, and love. 

This event was co-presented by the JCC Manhattan, BBYO, NFTY, USY, Keshet and Moving Traditions. 
 
YOUTH MENTAL HEALTH FIRST AID
April 26 | NYC
This fundamental first aid course was offered to anyone who interacted with teens and ever worried about how best to intervene in a crisis. The course taught the risk factors and warning signs of a variety of mental health challenges common among adolescents, including anxiety, depression, psychosis, eating disorders, AD/HD, disruptive behavior disorders, and substance use disorders.  All participants who attended the 8-hour course received certification from the National Council of Behavioral Health.
 
The Science of Spirituality
May 9 | NYC
As Jewish educators we know that spirituality - the relationship to a higher power - is essential to a teen's physical and mental health, and now we have the science to prove it!  At this workshop, we examined the science that spirituality is directly correlated to teens' having positive markers for thriving, higher levels of academic success, and decreasing instances of depression and risky behavior. The event was hosted by nationally recognized expert, professor of psychology and education at Columbia Teacher's College and author of The Spiritual Child, Dr. Lisa Miller and Rabbi David Ingber from Romemu, who was named by Newsweek as one of the "Top 50 Most Influential Rabbis in the United States."
 
"On the Outside Always Looking In"
June 14 | NYC
What can Dear Evan Hansen, the "best new musical of the year" teach us about helping our teens feel included? A group of 60 Jewish educators from NYC, Long Island and Westchester joined in this unique professional development experience.  Before heading off to the Broadway show, Dr. Betsy S. Stone, Hebrew Union College-Jewish Institute of Religion professor of adolescent development, facilitated a powerful workshop about helping teens as they experience the feeling of being an outsider in their own worlds.
Summer Spirituality Visiting Days:
Research has shown that spirituality can play a key role in arming our tweens and teens with the resilience they need to grapple with the big questions raised during these formative years. Take advantage of two "visiting day" opportunities that will allow you to experience the way specific camps have infused their day-to-day activities with intention and spiritual awareness. Only $18 per visiting day (Kosher lunch will be provided).
Sababa Surf Camp
July 31 | High Line, NY
Get out of your office and into the spirit of summer! Summer offers our teens a variety of ways to express their Judaism and contemplate their spiritual questions. Join us as the leaders of Sababa Surf Camp, Lynn Lancaster & Danny Mishkin, take us through a typical morning so that you can experience first-hand their vision of what prayer and spirituality can be. We will be taking part in Sababa's outdoor pre-surfing activities at the High Line.  Please dress in loose, comfortable clothing. 
Eden Village Camp
August 10 | Eden Village Camp, Putnam Valley, NY
Immerse yourself in Eden Village's environmentally sustainable, socially just and spiritually connected world.  See how Eden Village uses Jewish wisdom and purpose to connect campers to one another, their community and the planet.  Transportation from local pick up points will be provided.