Educational Technology in and for Jewish Education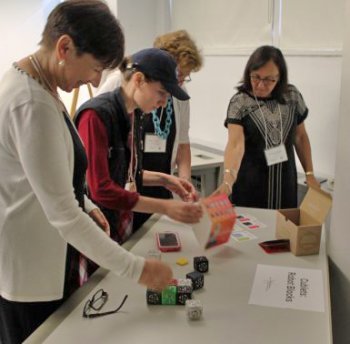 The Jewish Education Project believes that Educational Technology is a key component in student-centered educational design, based on our approach to 21st Century and Whole Person Learning. While we have officially completed our work through the DigitalJLearning grant funding we have received for the past seven years (see our news post), we are very proud of the resources we have built out and the work we have pioneered in the Ed-Tech arena.
As we continue to be involved in this work in different and emerging ways, we encourage you to continue to access our Educational Technology Resources on our site.
Resource Guides on Game-Based Learning and Blended Learning
Educator Spotlights
A wonderful series that lets you meet Jewish educators with varied and interesting backgrounds and learn more about their work and journeys with and through Educational Technology.
Educational Technology Resources
These include specific suggestions and recommendations that are often related to particular themes or Jewish holidays (from STEAM to Shavuot).