Adaptive Skills Curriculum for High School Students with Special Needs
The Jewish Education Project
520 8th Avenue, 15th Floor
new york, NY 10018
United States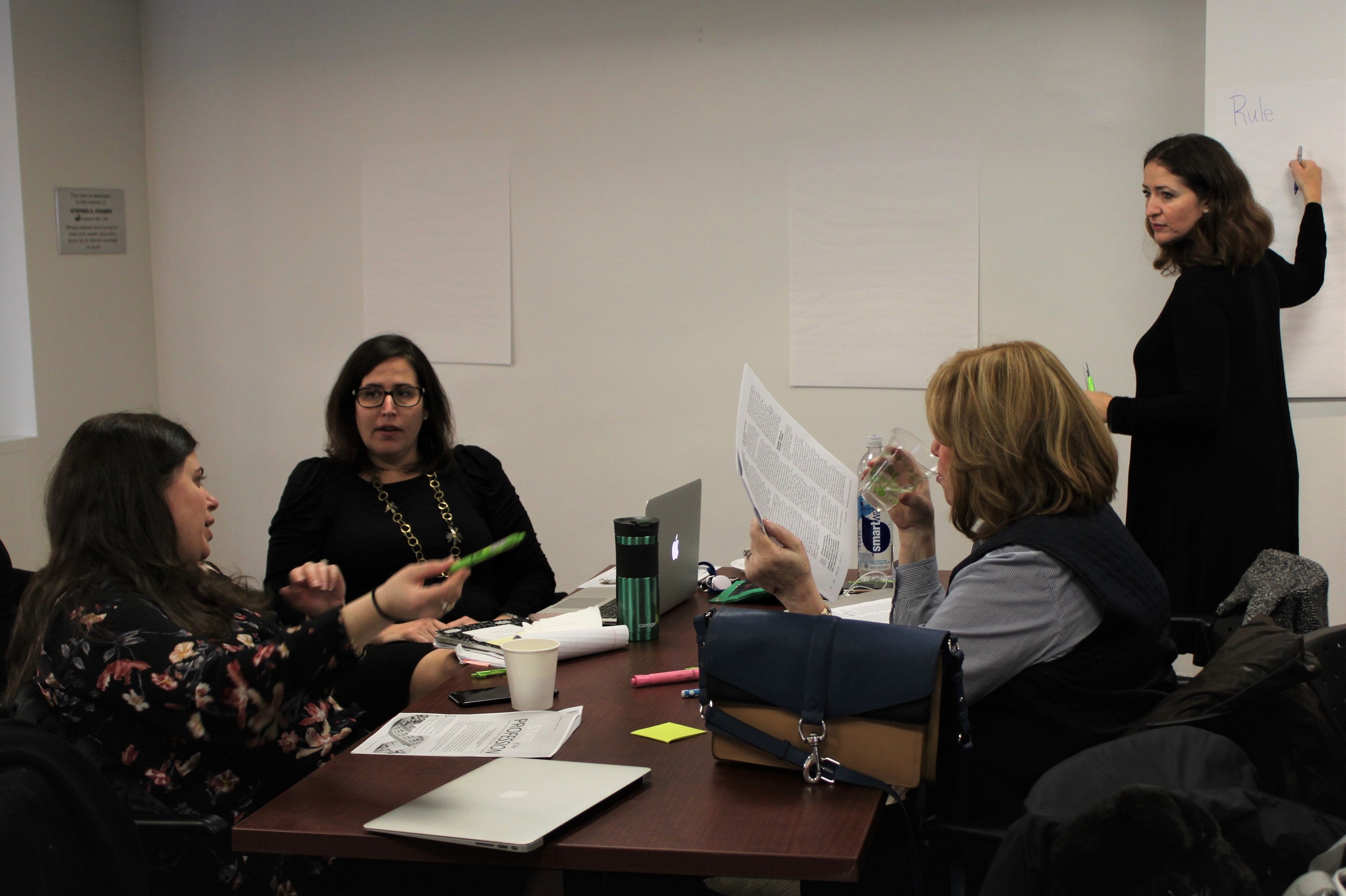 This workshop has been cancelled for this summer. All other workshops remain as scheduled. 
Cost: $18
*This workshop is intended for high school teachers who teach high school students with special needs with significant language deficits.
See the rest of the summer day school workshops here.
---
Defining adaptive skills as the age-appropriate behaviors necessary for people to live independently and to function safely and appropriately in daily life is the lens through which this workshop will unfold. ​As students enter their teenage years, best practice dictates an increased focus on these skills. This is easier said than done! This workshop will engage participants to share challenges currently faced by educators as they work to address these skills, and how to meet these challenges head ­on through careful curriculum design, collaboration between teachers and related service providers, and community inclusion opportunities. 

Presenter: Virginia Skar, CCC-SLP, Adaptive Services Director, Cooke School
Virginia is a licensed speech-language pathologist with over 15 years of experience in the field of special education.  She currently serves as Director of Adaptive Services at the Cooke School & Institute based in New York City.  As a member of the faculty at Cooke, Virginia has developed innovative programs and curricula that facilitate community inclusion and meet the unique needs of children with intellectual and developmental disabilities.  She has also worked extensively with families on how to incorporate therapeutic techniques into the home setting through workshops, support groups, and 1:1 consultation. Virginia received her Master's Degree in speech-language pathology from St. John's University. She earned her bachelor's degree from Marywood University in Scranton, Pennsylvania.
---
All workshops have a cost, unless otherwise indicated. No one will be turned down due to cost. If you have any issues making a payment in full, please email Judy Oppenheim.
A cholov yisroel lunch will be served with each workshop. 
Questions? Contact Elana Betaharon
See the rest of the summer day school workshops here.