Annual Yeshiva Day School Day of Learning: CREATING A THRIVING ENVIRONMENT
Manhattan Day School (MDS),, 310 West 75th Street,, New York, New York 10023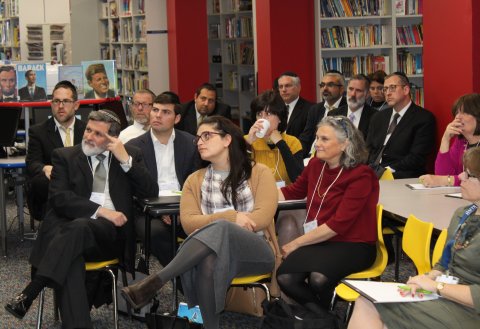 The theme of the 2017 conference is Creating a Thriving Environment in Day School Education: What does it take in today's world to ensure that the children we are responsible for make steady progress in their Jewish and secular learning and living, and flourish as self-aware and healthy individuals?

Join hundreds of Jewish day school teachers and leaders to unpack skills, strategies, and brainstorm new ideas that will transform your school and classroom into an environment where children thrive.
Click here for the list of workshops.
Click here for the list of presenter bios. 
We look forward to an exciting day of learning and sharing!
This initiative is funded in part by the Israel Berman Legacy Fund.