Reimagining Storytelling with Spellbound Theatre
The Brotherhood Synagogue 28 Gramercy Park South, , New York, New York 10003
AN IN-SITE-FUL JOURNEY WORKSHOP
How can we use sensory and kinesthetic experiences to tell a story? In this session we will play with finger play, creative drama, and simple materials such as paper, tape, fabric to bring nursery rhymes and picture books alive for your students.
Stories help children develop empathy and cultivate imaginative thinking. They invite children to engage with a range of possibilities and emotions. To help children experience the stories being told in your classroom (whether your own or from the pages of a book) we invite you to join us for a workshop presented by Spellbound Theater, New York's award-winning theater devoted to creating original, multi-disciplinary performances for very young audiences.

"We understand ourselves through the lives of characters in stories" - Louise Rosenblatt.  
In this workshop you will learn new strategies for connecting story and theater experiences for children. You'll learn the intersection of theater and storytelling and how it allows children to be at their most expressive. Our presenter will also model how best to introduce art that supports the learning and when. We'll also put theory to practice as we engage in our own sensory and kinesthetic experiences such as finger play and creative drama, and use simple materials such as paper, tape, and fabric to help our stories come alive.
Come learn from the educators who are creating immersive, engaging, and imaginative worlds for young children and their adults to public and private audiences.
 
About the Presenter: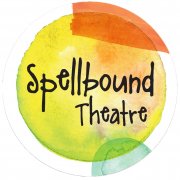 Spellbound Theatre is New York's award-winning theater devoted to creating original, multi-disciplinary performances for very young audiences. Spellbound produces original plays for audiences ages 0-5 and provides early childhood education programs and community events for young children. We believe that young people deserve sophisticated and innovative art experiences and are constantly inspired by the complex and imaginative world of young children.
Spellbound's ensemble of artists/educators includes storytellers, puppeteers, physical theater performers, musicians, and visual artists who are all experts in creating educational and creative experiences for early childhood. Working with school-based teachers allows us to share our unique arts and play-based techniques and to support the work that is happening with young children every day in the classroom. Spellbound has brought professional development programs to many schools and organizations around the tri-state area like The International Preschools, Brooklyn Heights Synagogue, Congregation Beth Elohim, Garden Preschools, All Souls, Olive Treehouse Group and Westchester Community Opportunity Group.