Generation Now Fellowship: Meet Cohort I
HOME | FELLOWSHIP | FELLOWS | NEW RESEARCH | ORIGINAL RESEARCH
---
---
ANNA BRONFMAN | SHOREFRONT YM-YWHA | BROOKLYN, NY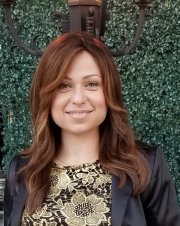 Anna Bronfman, Program Director at the Shorefront YM-YWHA of Brighton-Manhattan Beach Inc., a Jewish Community Center located in Brighton Beach, Brooklyn, joined the Shorefront Y staff as the Teen Director in 2001. Over the years, she has taken on a variety of responsibilities both at the center and in her community, while developing a wide array of programming for the youth and families of South Brooklyn.  Anna is passionate about working with her community and being a source of support to the staff members at the Shorefront Y. Currently, she is working on Shorefront Y's program portfolio expansion, aligning mission-driven services with the needs of our growing community.

Anna holds a BA in Psychology from Brooklyn College and a Masters Degree in Public Administration from NYU Wagner Graduate School of Public Service. She resides in Brooklyn with her husband, and their three children. Anna has proven herself to be a dedicated and valued member of the Shorefront Y family as well as the Brighton Beach Community.
---
LYNNE BUTNER | URJ - NFTY | NEW YORK, NY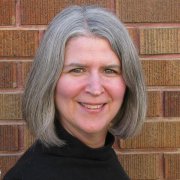 Lynne Butner is the Director of NFTY Engagement and was formerly the Senior Regional Director of Youth Engagement for NFTY-SW.  Lynne has been empowering Jewish teens for over 20 years to be leaders in their communities, agents for change, and to develop strong Jewish identities. She believes that having a strong, supportive Jewish community during formative high school years sets teens up to be engaged Jewish adults. 
Lynne has mentored over 100 teens and, in addition to her work with NFTY, has worked with high school students as the Director of Summer Programs at the Palo Alto Jewish Community Center and with pregnant and parenting teens in California and Arizona.
Lynne holds a BS in Human Development from the University of California at Davis and a Masters in Social Work from California State University, Sacramento with a focus on Mental Health.
---
RABBI TAMARA COHEN | MOVING TRADITIONS | JENKINTOWN, PA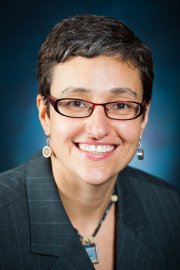 Tamara Cohen is a long time educator, writer, and rabbi. She is Chief of Innovation for Moving Traditions where, among other responsibilities, she oversees training, curriculum development, and sexuality education among other areas. She has worked as Program Director of Ma'yan: The Jewish Women's Project of the JCC in Manhattan, Director of LGBT and Multicultural and Diversity Affairs at the University of Florida, and Associate Dean of Students at Gratz College. She has been the spiritual leader of communities in Allentown, PA and Litchfield County, Connecticut. The editor of the Ma'yan Passover Haggadah, Tamara's most recent publications includes an essay in Faithfully Feminist (2015) and liturgical poetry in Lev Shalom (2016), the new Conservative siddur.
A graduate of the Reconstructionist Rabbinical College, Sarah Lawrence College, and Barnard College, she lives in Mt. Airy with her partner, Gwynn Kessler, and their sons Tobias and Kliel. Tamara is a member of Rabbis without Borders and the Selah Social Justice Fellowship and has been blessed to also be part of the Hartman Women Rabbis Mission to Israel and an AJWS trip to Senegal. She has also worked with HIAS-PA, The Interfaith Center of Philadelphia and the Shalom Center. She has been recognized with numerous awards for her work and volunteer efforts. Tamara was a co-founder of Jewish Activist Gays and Lesbians and served on the boards of Brit Tzedek V'Shalom: The Jewish Alliance for Justice and Peace, Joshua Venture, and Jews for Racial and Economic Justice. She is an active member of Germantown Jewish Centre and Minyan Dorshei Derekh. She is currently working on a collection of poetry about mourning her father.
---
YONI COLMAN | NCSY | NEW YORK, NY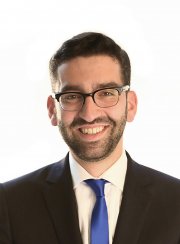 Yoni Colman is currently the Director, Leadership Development for NCSY and was previously the Director of Organizational Innovation and Professional Advancement. Over the past 12 years, Yoni has held key roles for the organization, driving Jewish education and engagement forward for youth, families, and staff. Through innovative and integrative staff training, behavior centered process upgrades, and strategic field staff management, Yoni brings his passion for people empowerment to help the professional staff thrive and succeed.
Recently recognized as NCSY's Mentor of the Year, Yoni believes that self-actualized and empowered individuals are the best asset an organization can have in accomplishing its work.
Previously, Yoni worked as Managing Director of NCSY Canada, overseeing the Canada regional staff and programs, and as Managing Director of Torah High, overseeing the region's accredited independent private school. Yoni holds a BA in Psychology from York University and a Bachelors of Talmudic Law from Lev Aryeh Institute. He and his wife Eli enjoy raising their 3 wonderful children: Shua, Maya, and Nava.
---
RINA EMERSON | NCSY | NEW YORK, NY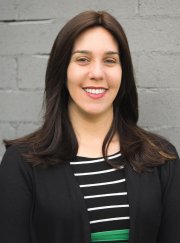 Rina Emerson, currently CEO of NY NCSY and Managing Director of National NCSY, has been involved in the organization since middle school, growing up in New Jersey and then moving to New York. She served various roles in NCSY and its parent organization the Orthodox Union, including running JSU Clubs, serving as Assistant Director of TJJ, a Jerusalem based summer traveling program for JSU Students, and working in the Development Department for the OU. Rina recently moved with her husband Dov and their five children from California to New Jersey, where she had previously served as Regional Director of West Coast NCSY. 
---
TAYLOR EPSTEIN | UPSTART | OAKLAND, CA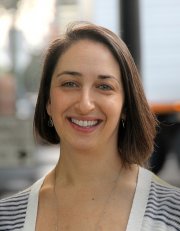 As UpStart's Senior Director of Design Strategy, Taylor creates and implements professional development opportunities for Jewish innovators. Taylor oversees program development organization-wide, ensuring the highest quality support for social entrepreneurs, helping them transform vision and passion into successful, scalable Jewish social ventures. She is also a valued member of the leadership team, helping guide organizational design and strategy to scale impact.
Previously, Taylor developed and led dynamic youth development programs at JFCS and the Marin JCC. As a Shofar Fellow and participant in the Community Leadership Program with the Shalom Hartman Institute, Taylor gained expertise in designing educational experiences that engage and positively impact the Jewish community. Taylor received her Masters in Learning Sciences from Northwestern University, where she studied how to create optimal learning environments with the consideration of three key areas: cognition, socio-cultural context, and design. For her thesis, Taylor designed a training curriculum to increase a mentor's self-efficacy when working with students. When not at work, Taylor is probably watching a Giants game, at the theater, or enjoying dinner with friends.
---
RABBI SHAUL FELDMAN | BNEI AKIVA OF THE US & CANADA | NEW YORK, NY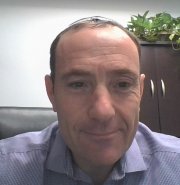 Rabbi Shaul Feldman is the Executive Director of Bnei Akiva of the US and Canada. He received smicha from the Chief Rabbinate of Israel and a law degree from Bar Ilan Law School. After serving as a paratrooper in the IDF, he went on to teach in the Kerem B'Yavneh overseas program, Stern College, and Torah MiTzion Kollel. In the past six years, Rabbi Feldman built a network of Bnei Akiva Shlichim (Israeli emissaries) throughout North America, consisting of 10 families and over 20 young shlichim. He also founded the new Moshava Ba'ir day camp network that serves over 1,000 campers in several states. Rabbi Feldman served as the campaign manager for the Religious Zionist Party in the previous World Zionist Congress elections. Most recently, he created Yeshivat and Midreshet Torah Va'avoda, a new and innovative year in Israel program.
Rabbi Feldman is married to Libby and has 5 children.
---
WAYNE GREEN | JEWISH TEEN FUNDERS NETWORK | NEW YORK, NY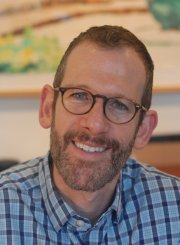 Wayne relocated to New York in 2017 from Melbourne, Australia having previously worked in London and across Australia. Wayne came to New York having received an Australia Federal government Endeavour Executive Fellowship to undertake professional development and research in youth programming and service delivery.
Wayne has significant experience of over 15 years in non-profit management and has worked on programs on a local, state and national level. With a background in health and community-led programs, and more recently in working with Jewish communities, Wayne has a commitment and passion to continue his work with social justice based upon Jewish values. He has also worked to pursue equality and diversity of LGBTQ rights within Jewish communities and developed change initiatives to support inclusion. Wayne believes in teens as the next generation to lead significant change to support Tikkun Olam and is dedicated to building programs to support teen giving and connected engagement.
---
CHRIS HERMAN | JEWISH COMMUNITY CENTER OF GREATER PITTSBURGH | PITTSBURGH, PA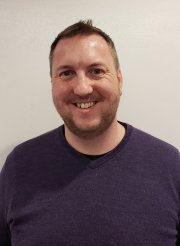 Chris has worked with Jewish teens for over 12 years. He currently serves as the Teen Division Director for the Department of Jewish Life at the JCC of Greater Pittsburgh. Chris received his Bachelor of Arts degree from The Ohio State University. He earned his Master of Jewish Professional Studies degree from Spertus Institute in Chicago. He has also earned a Certificate in Experiential Jewish Education from Yeshiva University.
Chris is married to his beautiful wife Erin and together they have two boys, Riley and Asher, who keep them very busy. Chris is a connoisseur of peppermint mocha coffee, he likes short walks on the beach because he would rather be in the water, and he once skipped the third grade for an entire month. The most valuable thing Chris has learned in working with teens is being your authentic self because teens will see right past you if you aren't.
---
LINDA KARLIN | JEWISH FAMILY AND CHILDREN'S SERVICES | SAN FRANCISCO, CA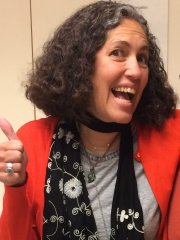 Linda is the Director of YouthFirst at Jewish Family and Children's Services in San Francisco. Over the past 25 years, Linda has filled roles in both management and direct provision of educational and social services to support the positive development and well-being of young people. Some of these settings include Hebrew school principal, synagogue youth program coordinator, middle and high school teacher, school social worker, Assistant Hillel Director, trainer, and curriculum developer.
Linda and her family moved to New Zealand in 2005, where she continued to play a leadership role in the delivery of services for youth and families. After 11 years, she moved back to the Bay Area in the fall of 2016 to lead the YouthFirst team at JFCS. Her commitment to developing a strong Jewish identity and value set in young people stems back to the strong Jewish identity that grew out of her childhood as a Jewish Day School and Jewish summer camp alumna. The special role Judaism played and the values it instilled in her have guided both her personal and professional life ever since.
Linda and her family live in Oakland.  With two sons ages 12 and 14, she admits that she has a personal interest in understanding what it takes to successfully navigate the adolescent years as a family and as a community, and what motivates young people to choose "Jewish."
She completed a BA at Tufts University and holds Masters in Public Health and Social Welfare from UC Berkeley, as well as a Masters in Education from NYU.
---
DAVID LEWIS | BUILDER OF JEWISH EDUCATION | LOS ANGELES, CA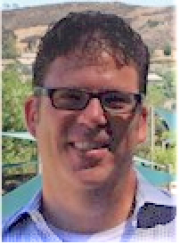 Born and raised on Long Island, New York, David discovered his professional interest in Jewish education while working at the URJ's Greene Family Camp in Texas, where he experienced the power of transformative Jewish experiences in the context of a shared and valued community. David has earned Masters degrees from Hebrew Union College in Jewish Education (MAJE) and Communal Service (MAJCS), a Masters in Social Work from University of Southern California, and completed coursework in a joint Ph.D. program from Jewish Theological Seminary and Columbia Teachers College. In addition, David participated as a fellow and an adjunct faculty member at the Institute for Informal Jewish Education (IJE) through Brandeis University.
David has served many of Southern California's Jewish institutions over his two decades in Jewish Education. He has served as Associate Director of the Wilshire Blvd. Temple Camps, Director of Student Life and Milken Community High School, and CEO of the Bureau of Jewish Education in Orange County. David joined the BJE LA team in 2016, bringing his diverse institutional background back to the Los Angeles Jewish community.
David's greatest inspiration comes from his relationship with his family. David's beloved wife, Rabbi Leah Lewis, serves as the Senior Rabbi of Congregation Temple Menorah in Redondo Beach. Their 3 children, Gabriel, Jonah, and Nomi, fill his life with joy and just the right amount of chaos. David also has passions for music, cinema, and guitar.
---
BRETT LUBARSKY | JEWISH TEEN INITIATIVE | BOSTON, MA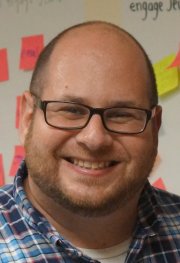 Brett Lubarsky is Associate Director of the Jewish Teen Initiative of Greater Boston, a national model for Jewish teen engagement and communal connection. Prior to joining JTI, Brett inspired and guided the Jewish journeys of youth and families at Temple Beth Elohim (Wellesley, MA) for 12 years.
He has taught and worked extensively with Jewish youth, professionals, and lay leadership of congregations, summer camps, and organizations throughout the country. He regularly teaches, consults, and leads workshops related to youth and teen engagement, leadership and team development, Jewish service learning, educational technology, and organizational communications strategy.
Brett is a graduate of the Senior Educators Cohort with MA: The Institute for Experiential Jewish Education, a Birthright Israel Fellow, and holds a Certificate in Informal Jewish Education, Youth Leadership and Camping from Hebrew College.
---
MASHA MERKULOVA | CLUB Z | REDWOOD CITY, CA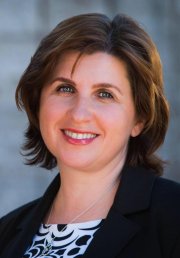 Masha Merkulova is the founder and executive director of Club Z. Born in Minsk, Belarus, Masha came to the Bay Area in the early 1990s. Though not connected to her own Jewish identity, she always knew that her young son would attend a Jewish Day School. Learning along with him about Judaism and Israel, she started on the path of becoming much more involved in the Jewish world.
Masha has been a passionate lay leader in the Jewish community in the Bay Area for well over a decade. She was part of a vibrant and energetic Russian Jewish young adult group, Mishmash, and has organized countless educational and social events. She first became involved in the educational arena by helping college students address anti-Israel attitudes on their campuses. Shortly soon she realized that the challenge would be much easier to address if students were educated and prepared to engage in articulate and nuanced conversations about Israel before they arrived on campus.
In 2012, Masha established Club Z with the specific purpose of bringing the Russian speaking Jewish community closer to their Jewish roots through the community's strong connection to Zionism and Israel. The organization's flagship program in its Institute, which aims to create a network of knowledgeable, articulate, and impassioned Russian speaking Jewish teens with a commitment to Zionism.
Masha has two sons and lives in the San Francisco Bay Area.
---
DEBRA MASSEY | JEWISH LEARNING WORKS | SAN FRANCISCO, CA
Deb is a California native who has spent significant time in Israel and Cleveland. Her career in Jewish education was launched through her years at URJ Camp Swig and Newman, as well as active participation in NFTY. Following a transformative experience as an Otzma fellow in 1993-1994, Deb returned to California to serve as the youth intern at her home synagogue, Congregation Beth Am in Los Altos Hills. She attended HUC-JIR in Jerusalem and Los Angeles and has an MA in both Jewish Education and Non-Profit Management. Following her studies at HUC, Deb served as the Associate Director of URJ Camp Swig and Newman and then moved to Cleveland to be the Program Director at The Temple-Tifereth Israel.
She made aliyah with her family in 2005 and moved to the Reform Movement's yishuv, Har Halutz, where she worked for Keshet Israel Educational programs. In 2008, she returned to California and served as the Director of Education at Congregation Beth El in Berkeley for 7 years. She was the Head of School at Tehiyah Day School in El Cerrito, before joining Jewish Learning Works as the Senior Consultant for Teen Education, focusing on the San Francisco Bay Area Teen Engagement and Education Initiative.
---
EMILY MESSINGER | NORTHEAST TEEN COLLECTIVE | LYNDHURST, NJ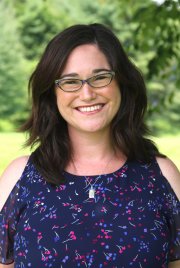 Emily Messinger is the inaugural director of The Northeast Teen Collective, an ambitious initiative aimed at increasing the number of teens participating in Jewish life in the Northeast. The Collective empowers highly-engaged teens to use their individual passions as inspiration to create meaningful Jewish experiences that capture the interest of their less involved friends.
Through Machon Summer Leadership Institute at URJ Eisner and Crane Lake Camps, the Dana Gershon and Rabbi Jonah Pesner Northeast Leadership Summit, and ongoing Pop-up Events all powered by the Union for Reform Judaism in partnership with Combined Jewish Philanthropies and the Jim Joseph Foundation, the Collective inspires teens to be change agents and embrace Judaism as a path to meaning, purpose, and joy.
As a passionate Jewish educator and youth worker with 15+ years of experience, Emily is deeply committed to helping Jewish teens develop a stronger sense of self and feel a sense of pride about being Jewish. She previously served as the Director of Teen Engagement at Temple Isaiah in Lexington, MA, and holds an Executive Masters in Jewish Educational Leadership from HUC-JIR. Emily has two daughters and resides in Greater Boston. She and her daughters love spending their summers in western Massachusetts at URJ Eisner and Crane Lake Camps.
---
ARIELLA MOSS PETERSEIL | CAMP RAMAH IN CALIFORNIA | ENCINO, CA
Born in Berkeley, Ariella grew up in Israel, was raised in Jerusalem at the feminist Orthodox school Pelech, and served as a Commander Teacher in the Education Unit of the IDF, working with troubled youth. Ariella received recognition as Exemplary Soldier in the Training Course as well as the President of Israel's Exemplary Soldier Award for the Education Unit. After the classic post-Army traveling, Ariella studied Jewish Philosophy at Hebrew University and Theater Production at The School of Visual Theater in Jerusalem. After university, Ariella studied at the Pardes Institute for a year while working for the Chairman of the Jewish Agency.
In one of those great Jerusalem Shabbat meals, Ariella met her husband Nachum who is a talented musician and also devoted to Camp. Ariella is a longtime Ramahnik, starting as a Shlicha after the Army in 2000 and serving on staff at Camp Ramah in Canada for over a decade. Ariella and Nachum moved from Israel to Toronto in 2008 where Ariella worked at Camp Ramah in Canada as the Assistant Director from 2008-2012. Ariella was hired as the Associate Director at Camp Ramah in California in 2012.
Ariella likes to bring her creativity, warmth, passion, and yiddishkeit to this giant Jewish playground we call camp. Ariella and Nachum have three precious children, Miya, Shachar and Adi Shalev, who have all been at Ramah since they were born. When not at her Ojai home (camp) or back in Jerusalem with her family and friends, she lives in Los Angeles.
---
CARLY ORSHAN | CENTER FOR THE ADVANCEMENT OF JEWISH EDUCATION  | MIAMI, FL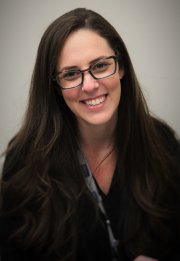 Carly Orshan is the Director of Teen Engagement at the Center for the Advancement of Jewish Education in Miami, FL. At CAJE, Carly serves the Jewish community by creating professional development opportunities to help aspiring youth professionals build their leadership capacity, develop best practices, and work in partnership toward mutual goals. Carly also oversees aspects of the Leo Martin March of the Living and Diller Teen Fellows - two of CAJE's signature teen programs. Her involvement has caused a direct increase in the quality of the curriculum and educational programming by focusing on methodologies that work best with today's teen market.
A native of Miami, Carly earned her BA in English, Cum Laude, with a minor in Education from the University of Florida and a Master of Arts from FIU. She has a background in formal education as an adjunct faculty member at Barry University and Miami Dade College. Additionally, Carly is versed in teaching informal, experiential learning, having served as a group leader at Oliver-Pyatt Centers in spirituality, yoga, and creativity. She is a registered certified Yoga Instructor for adults and kids. Carly's yoga classes often connect to Jewish themes and she facilitates programs on Jewish spirituality and mindfulness both locally and nationally, including Yoga Shabbat experiences, mindfulness retreats and courses to connect Judaism and yogic-spirituality.
Carly is passionate about connecting people to the truest aspects of themselves through a Jewish lens. In creating these experiences, Carly hopes to inspire meaningful opportunities that are relevant to teens and adults.
---
DEBI TOZER | BBYO | WASHINGTON DC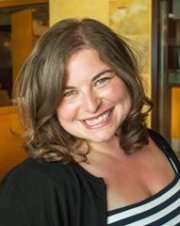 Debi is currently the Area Director of Community Impact for BBYO. In this role, she is partnering with teens and colleagues in 13 communities across the Midwest and South to use popular culture, unique venues, and Jewish tradition to give teens a platform to engage their community in peer-led experiences. Since graduating from the University of Missouri with a BA in Communications, Debi has worked for BBYO for nearly 12 years. Through the platform BBYO provides, she has partnered with many organizations including JCCs and Jewish Federations across North America on the path to engage as many teens as possible in Jewish life.
As a partner to the work BBYO does, Debi spends her summers serving BBYO's Global Teen Network as the Leadership Director at BBYO's International Leadership Training Conference (ILTC) focused on giving teen leaders and staff across the globe the tools to engage their communities. She's inspired every year working with dreamers and partners on the Leadership Team for BBYO's International Convention. From her home in St. Louis, she treasures any opportunity to see live music or visit with her very large and close extended family.
---
RABBI ELIZABETH ZELLER | Temple Chaverim | Plainview, NY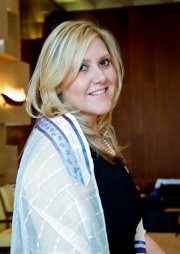 Rabbi Elizabeth Zeller is the Senior Rabbi at Temple Chaverim in Plainview, NY.  She previously served as the Director of Learning and Innovation for NFTY - the Reform Jewish Youth Movement, the Associate Rabbi Educator in Forest Hills, NY, and as the Interim Educator and Cantorial soloist in Tacoma, WA. She graduated from Indiana University with a degree in Jewish Studies and Political Science and was ordained from the Hebrew-Union College - Jewish Institute of Religion's Cincinnati campus in 2009. She is the immediate past-president of the Women's Rabbinic Network.
Liz is married to David Zeller and they have one son together, Sam, and a mini Labradoodle named Rory.
---
MICOL ZIMMERMAN BURKEMAN | HEBREW UNION College – Jewish Institute of Religion | NATICK, MA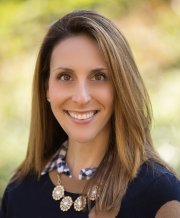 Micol Zimmerman Burkeman, MAJE, is currently the Recruitment and Leadership Development Associate at HUC-JIR after recently serving as the Director of the Experiential Jewish Education Network (EJE). She enjoys combining her passions for creating powerful learning experiences and building a supportive network of colleagues that fosters connection and collaboration. Upon first joining the EJE Network team, Micol also served as staff and mentor at the Hebrew Union College Jewish Institute of Religion, working in the Certificate in Jewish Education program. Previously, she served as the National Director of NFTY, the Reform Jewish Youth Movement serving over 8,000 Jewish youth.
Micol has also served as a consultant at The Jewish Education Project, training and mentoring Jewish professionals in the field of teen engagement, and as Director of Education at synagogues across the country and in England. An avid lover of pop culture, she spends an inordinate amount of time watching and analyzing film and television and uses it to bring Jewish text and values to life in a fusion she calls Pop Torah, which she has presented at national and international conferences and for communities around the country.
Micol received her Masters in Jewish Education from the Rhea Hirsch School of Education at HUC-JIR in Los Angeles and her B.A. in Communication at the University of Southern California. She lives in Natick, MA with her husband, Rabbi Danny Burkeman, and their two children, Gabriella and Benjamin.