Jewish Futures Conference 2018: Power to the People
FUTURES HOME | CONFERENCE 2018 | PRESENTERS | SELECTED RESOURCES
---

Presented by The Jewish Education Project
and Lippman Kanfer Foundation for Living Torah.
Power to the People:
How Shifting Power Impacts Jewish Education

RECORDED:  Thursday, December 20, 2018
LOCATION: Columbia University - Lerner Hall, 2920 Broadway, New York, NY 10027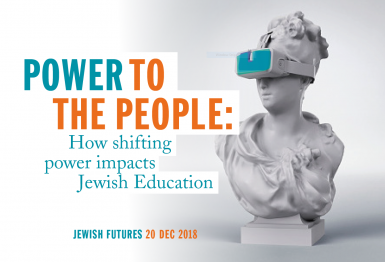 Protests, start-up culture, and social movements are upending hierarchies and empowering learners across all Jewish education settings. How can educators and Jewish communities meaningfully respond to these changes?
As keynote speakers, Jeremy Heimans* and Henry Timms* theorize, new power structures are dominating today's culture. Characterized by mass participation and peer coordination, new power systems and initiatives embolden and elevate voices at every level of society. Two such voices, belonging to Rabba Yaffa Epstein and Parkland survivor Delaney Tarr, will augment our understanding of these shifting structures by addressing Jewish textual approaches to power in education and the vibrant culture that has given rise to the globally impactful #never again movement. Together, we will think about how these notions and demonstrations of power demand the attention of the educational world and are forcing educators to reimagine their own roles in the learning process.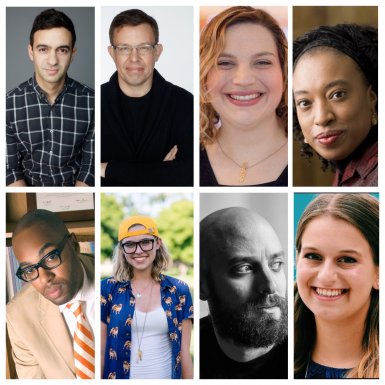 Join us for an in-depth exploration of how these cultural forces are impacting young people's maturation and education, as we unpack the various ways in which educators can embrace the fresh values with which our young people are engaging the world. We will examine the support and encouragement educators can offer today's fiercely independent learners, as well as question the limits of that embrace and the challenges that accompany these new cultural norms. 
*All conference attendees received a copy of Jeremy and Henry's NEW POWER: How Power Works in Our Hyperconnected World -- and How to Make It Work for You!
Questions? Contact Debbie Seiden.