Jewish Futures Conference 2018: Presenters
FUTURES HOME | CONFERENCE 2018 | PRESENTERS | SELECTED RESOURCES
---

Power to the People:
How Shifting Power Impacts Jewish Education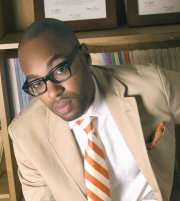 Dr. Christopher Emdin is an Associate Professor of Science Education and Director of Science Education at Teachers College, Columbia University. He also serves as Associate Director of the Institute For Urban and Minority Education at the college. Dr. Emdin holds a Ph.D. in Urban Education with a concentration in Mathematics, Science and Technology, an M.S. in Natural Sciences, and Bachelors degrees in Physical Anthropology, Biology, and Chemistry. He was recently awarded the 2016 Early Career Award by the American Educational Researchers Association and 2015 Multicultural Educator of the Year by the National Association of Multicultural Educators. Professor Emdin was also selected as a STEM Access Champion of Change by the White House, and currently serves as Minorities in Energy Ambassador for the U.S. Department of Energy. Dr. Emdin is also listed on the ROOT100 list of most influential African Americans in the fields of business, science, politics, technology, social justice, sports and entertainment. He is founder of the #HipHopEd movement, and the author of the award winning book, Urban Science Education for the Hip-hop Generation, and the New York Times bestseller, For White Folks Who Teach In The Hood...and the Rest of Ya'll Too.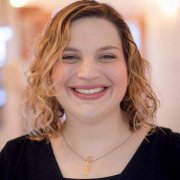 Rabba Yaffa Epstein serves as the Director of Education, North America for the Pardes Institute of Jewish Studies. She received Rabbinic Ordination from Yeshivat Maharat and holds a Law Degree from Bar-Ilan University. She has studied at the Pardes Kollel, the Advanced Talmud Institute at Matan and the Talmud Department of Hebrew University. Yaffa has been a teacher of Talmud, Jewish law, and Liturgy at Pardes for over a decade, and has served as the Director of the Beit Midrash at the Dorot Fellowship in Israel. She has taught Talmud and Jewish Law at Yeshivat Maharat, Drisha Institute, Wexner Heritage Program, and Young Judaea. Yaffa has lectured at Limmud Events around the world, has written curriculum for the Global Day of Jewish Learning and has created innovative educational programming for Hillel: The Foundation for Jewish Campus Life.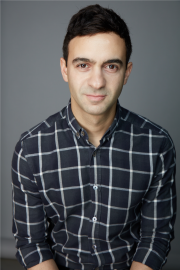 Jeremy Heimans is the co-founder and CEO of Purpose, an organization headquartered in New York that builds and supports social movements for a more open, just, and habitable world. He is the co-founder of GetUp!, an Australian political organization with more members than all of Australia's political parties combined, as well as Avaaz, the world's largest online citizens' movement, now with more than 47 million members worldwide. He has been named one of Fast Company's Most Creative People in Business and received the Ford Foundation's 75th anniversary Visionary Award. With Henry Timms, Jeremy is co-author of the 2018 book NEW POWER: How Power Works in Our Hyperconnected World--and How to Make It Work for You, praised by David Brooks, Richard Branson, Jane Goodall, Alicia Garza, Russell Brand, and more. Their thinking on "new power" was featured as the Big Idea in Harvard Business Review, as one of 2014's top TED talks with over 1.4 million views, and by CNN as one of the Top Ten Ideas to Change the World in 2015.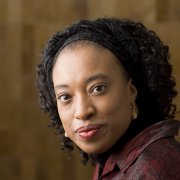 Yavilah McCoy is the CEO of the international diversity consulting group, DIMENSIONS Inc. in Boston. She is an educator, activist and spiritual teacher that has worked extensively within multi-faith communities to increase racial justice and expand equity and inclusion. Yavilah is a certified coach for the Auburn Theological Seminary's Pastoral Coach Training Program and a fellow for their Sojourner Truth Leadership Circle. Yavilah was voted one of "16 Faith Leaders to Watch" by the Center for American Progress in Washington, DC.  She is a certified trainer for the A World of Difference Institute, the National Coalition Building Institute, and the National Center for Community and Justice. As a career Jewish professional, Yavilah directed the launch of the "Ruderman Synagogue Inclusion Project" for Combined Jewish Philanthropies and the Ruderman Family Foundation in Boston.  Yavilah also worked for Bronfman Philanthropies as the Boston Director of The Curriculum Initiative, (TCI), a non-profit educational consultancy that serviced 600 prep schools across the nation with resources for Jewish identity and culture. Yavilah was one of the inaugural recipients of the Joshua Venture Fellowship, and the founding director of Ayecha, one of the first nonprofit Jewish organizations to provide education and advocacy for Jews of Color in the United States.  In celebration of the musical traditions passed down to her from three generations of her African-American Jewish family, Yavilah is also the writer, producer and performer for the Jewish Gospel theatrical production "The Colors of Water." Yavilah resides in Newton, Massachusetts with her husband and four children.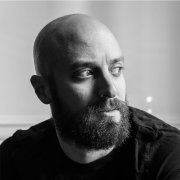 Jon Adam Ross has spent nearly 20 years making art with religious communities around the country as an actor, playwright, and teaching artist. He has served as an artist in residence at Union Theological Seminary, The Jewish Theological Seminary of America, and many other religious and educational institutions. Jon was a Spielberg Fellow in Jewish Theater Education with the Foundation for Jewish Camp and received a Fellowship from the Covenant Foundation to create the In[heir]itance Project in 2015. As an actor, Jon has performed his solo shows in over 90 cities around the globe. Notably, Jon has performed at the Guthrie Theater (MN), Playhouse on the Square (TN), and in NYC where his stage credits include: a dog, a 2,000 year old bird, an elderly orthodox Jew, a spurned housewife, a horse, a British naval officer in 1700's Jamaica, a goat, Jesus Christ, a lawyer, a hapless police chief, and a cyclops. Jon holds a BFA in Acting from NYU/Tisch.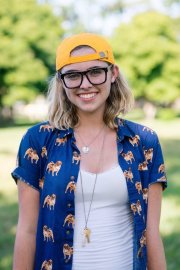 Delaney Tarr is a student activist and journalist. She is a recent graduate of Marjory Stoneman Douglas high school and was propelled into political and social activism after the shooting in Parkland on February 14th. She works for gun violence prevention and voter registration, to engage young people and ensure a brighter future for our country.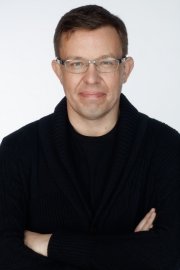 Henry Timms is President and CEO of 92nd Street Y, a cultural and community center that creates programs and movements that foster learning and civic engagement. Under his leadership, the 144-year-old institution was named to Fast Company's "Most Innovative Companies" list. He is the co-founder of #GivingTuesday, a global philanthropic movement that engages people in close to 100 countries that has generated hundreds of millions of dollars for good causes. Henry is a Hauser Visiting Leader, Center for Public Leadership at Harvard Kennedy School and Visiting Fellow at Stanford University's Center on Philanthropy and Civil Society. With Jeremy Heimans, Henry co-authored the book New Power: How Power Works In Our Hyperconnected World - and How to Make it Work for You, described by David Brooks in the New York Times as "the best window I've seen into this new world".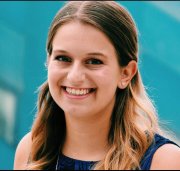 Valerie Weisler, a Camp Ramah and USY alum, is the founder and CEO of The Validation Project, an international organization that works with 6,000+ teenagers in 105 countries to turn passion into positive action through mentoring and social justice assignments. Her self-designed kindness curriculum is taught in 1000 schools. Currently, Valerie is leading a new campaign called Trailblazers, which offers career field trips to places such as Facebook and Harvard University for marginalized high school students. Valerie was recently named an L'Oreal Paris Woman of Worth and her work has been featured in CNN, Oprah Magazine, and more. She is a recipient of the Diller Tikkun Olam Award and is currently a junior at Muhlenberg College.
Speaker roster and information will continue to be updated.