Getting to know the App of the Week: Ji Tap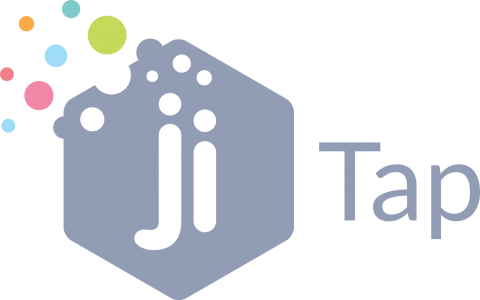 When Carina Rock noticed her daughter was struggling with Hebrew at school, she turned to a familiar outlet for help. Carina, the West Coast Director and Ji Tap Educator for Jewish Interactive, had her daughter create a game about shorashim, Hebrew word roots. Her daughter made her game on Ji Tap, a digital platform with over 7,000 lessons, games, and presentations. Carina's daughter liked her shorashim game so much she could not stop playing it.
"By the end, she knew them all perfectly," Carina says. "Learning shorashim went from being a hard and tedious task to her getting 100 percent on the test."
From Mexico to Budapest, teachers and students use Ji Tap to practice Hebrew, study Jewish holidays, and learn about Jewish history. Jewish educators in synagogues, day schools, and youth groups, as well as private tutors, use the platform. Ji Tap mixes game-based learning, design theory, and coding to create lessons and applications that unlock new ways of learning and teaching for students and teachers.
"Elements of gamification are everywhere else in our lives and we need to bring them into the classroom. Ji Tap helps with problems solving and looking at information in multi-leveled ways," Carina says.
Using Ji Tap, teachers and parents have dreamed up of new ways of reaching their students. Teachers have created games anchored in textual analysis of pesukim from the Torah. Ji Tap makes it easy for teachers to flip their classrooms. Students can go over materials on Ji Tap at home as many times as they want before a classroom lesson. Carina said teachers can also use Ji Tap as a way to differentiate instruction. Teachers can create games for different learning levels.
For schools and teachers, Ji Tap also has logistical benefits. When teachers are out sick, they can assign students to play Ji Tap games. Carina said that schools hire Ji Tap to create curricula. For new teachers or those teaching a new grade level, Ji Tap provides a source of trusted, quality lessons.
At DigitalJLearning's Judaic Studies Day of Learning, Carina and Anat Goodman, Jewish Interactive's VP Education and Israel Director, will introduce participants to the platform's core functions during their Introduction to Ji Tap workshop. They will also discuss the educational and pedagogic foundations underlying Ji Tap's design.
Through interactions with parents and students, Carina has noticed a pattern. Students, from lower elementary to middle school, love playing and learning with Ji Tap.  "I have spoken to parents that get Ji Tap homework. The kids don't want to stop playing. They want to keep playing and learning more."
Gabriel Weinstein is the Project Manager, Digital Content and Communications for DigitalJLearning.