Network Leader Spotlight: Rabbi Valerie Lieber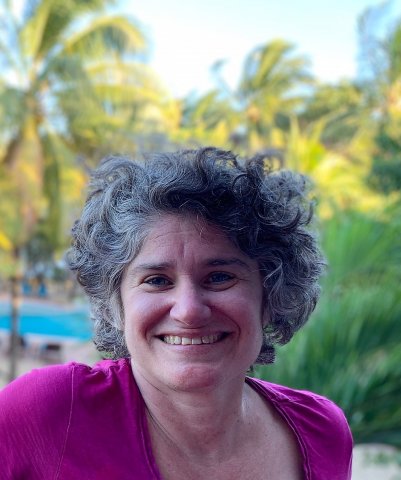 The Jewish Education Project has 37 educator networks for everyone from day school principals to part-time educators. In the Network Leaders Spotlight series, Suri Jacknis, Director of Educator Networks, introduces us to a few of the hundreds of educators that make The Jewish Education Project networks strong, vibrant, and powerful communities. 
"When I sit down with everyone else in the Brooklyn Educator Network, it feels really joyful and satisfying," Rabbi Valerie Lieber, a longtime network member, explained to me. "Having a circle of supportive colleagues nearby is tremendous and I feel really lucky to be part of it."
For Rabbi Val,  the director of education and family Programming at Kane Street Synagogue, a medium-sized Conservative congregation in Cobble Hill Brooklyn, the Brooklyn Educator Network is a vital source of professional support and growth.  Being a part of the Brooklyn Educator Network is a way for her to feel a part of something larger than her synagogue community that is trying to create quality Jewish education for kids and families. 
Rabbi Lieber originally joined the Brooklyn Educator network six years ago to meet regularly with her colleagues in the Brooklyn area.  She told me that while the network began primarily to share ideas and support one another, they soon harnessed the power of the network toward collaborative action.
"For me, and others like me who can be 'go-it-alon-ers' it is very helpful to have a structure in which I can collaborate and get other ideas, expand my skill-set and knowledge-base," Rabbi Val said. "Everyone needs to have a community of support and our network is amazingly supportive of each other through professional and sometimes personal challenges."
Over the years, Rabbi Val and her network colleagues have collaborated on everything from sharing Holocaust curricula to collaborating on combined madrich training (supported by microgrants from The Jewish Education Project).  
"The collective madrich training from the Brooklyn Network has helped build the madrichim's sense of being valued and their collective spirit of belonging," Rabbi Val said.
This coming school year, members of the Brooklyn Network plan on expanding their madrich training program to include madrichim's parents and greater emphasis on inclusion training. Their new goal was inspired by the network's attendance at a conference on Race and Identity, co-sponsored by The Jewish Education Project and PJ Library.  Once again, Rabbi Val will take a leadership role in planning and implementing this project.
Rabbi Valerie comes consistently to network meetings, lending her presence and strong support to the network.  She is always willing to facilitate conversation, offer a case study from her practice, or to volunteer to help a colleague.  This summer following a suggestion from Rabbi Val, several members got together this summer to do some collaborative curriculum writing.
In commenting about how the network has helped her grow as an educator, Rabbi Valerie highlights that she has learned about a lot of resources from her colleagues. Her participation in the Brooklyn Network has helped Kane Street Synagogue grow in new ways as they feel more connected to the larger Brooklyn educator community.
At the end of the year celebratory luncheon of the Brooklyn Educator Network, members were asked to bring an artifact that represented something that they were most proud of regarding their work and their professional growth.  Rabbi Val Lieber stood and showed us the Journal from Kane Street's recent dinner celebrating the congregation's 163 -year anniversary.  Rabbi Val was this year's honoree and she related that what moved her most was the many expressions of love and support she received from her students past and present.  She was most proud of the relationships that she had built over the years and overwhelmed by seeing many of her former students come back to tell her how much their time with her has remained a strong inspiration to them as they move forward in life. 
Indeed, Rabbi Val has a very special spirit.  She is passionate about the environment and can often be found cycling around Brooklyn or participating in a Hazon bike ride.  She is also a recent participant in the Jewish Education Project's Qushiyot Fellowship, a comprehensive approach to Israel education.  Modest and friendly, articulate, scholarly and accomplished, she is someone who leads by living her values and inspiring others around her to rise to their best.  We are honored to have Rabbi Val as a network leader in our Jewish Education Project Educator Networks!
Suri Jacknis is the Director of Educator Networks for The Jewish Education Project.