Voices in the Field: How The Jewish Education Project Is Supporting Andrew Paull During COVID-19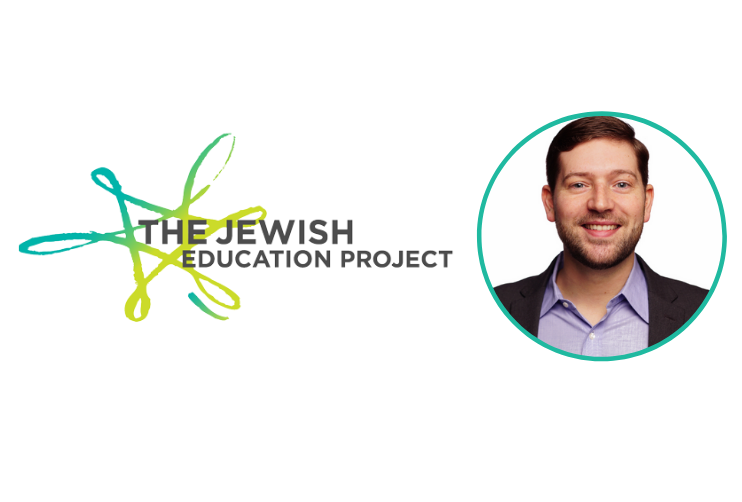 Over the past few months The Jewish Education Project has worked with thousands of Jewish educators who are building strong foundations today so our community can thrive in a post COVID-19 world. Over the coming weeks we will share some reflections from those educators. Today, we share words from Andrew Paull of Temple Shaaray Tefila in New York City.  
When Temple Shaaray Tefila, where I serve as the Director of Teen Engagement, closed our physical operations and ceased in-person programming on March 13 because of COVID-19, I was concerned about our teens. So much of our teen programming is built on community and being together. Our learning electives, our youth group, our madrichim program, and our teen internship, collectively forming our high school program called Pathways, have transitioned almost fully online by this point to keep our community connected. It quickly became clear that teens are a population comfortable in virtual settings and that our programming would translate digitally. 

We've had tremendous local success. Over 80 percent of our Pathways teen participants have transitioned and are actively engaged in weekly Virtual Pathways programs. They are supporting the learning of our younger students in our virtual religious school, participating in online cooking and yoga classes, studying text with our rabbi, singing in our teen choir with our cantor, and developing their own teen-led youth group programming. There actually isn't social distancing in our community right now; there's only physical distancing.
Retaining the youth leadership aspect of our program was critical, especially now. Our youth group, TaSTY was and is led by teens for teens, and that aspect has been a great comfort for them. Right now, teens are being told all the time what to do by the adults in their lives, whether it's their parents, their teachers, their camp directors, or the leaders of the city they live in. TaSTY really has continued as one of the purest examples of teen empowerment and leadership.

As a long-time New York area Jewish educator, I've been engaging and utilizing the trainings, materials, and expertise of The Jewish Education Project for nearly a decade.
I've been impressed with how this agency has pivoted quickly to support educators and youth professionals not just in New York, but throughout the world, as we collectively navigate and experiment with distance Jewish learning and engagement.
Regular resource digests in my inbox, topical and timely webinars on Jewish holidays, youth professional Zoom roundtables, and continued coaching through the Congregational Leadership Journey Project has helped me do my work better. And this, in turn, has brought connectivity and strength to the teens at my synagogue. Because of COVID-19, we may not know what the next few months of Jewish education and engagement will look like, but I know The Jewish Education Project will be there to support educators and youth professionals in our sacred work.
Andrew Paull is the Director of Teen Engagement at Temple Shaaray Tefila in New York City. He previously served as the Senior Regional Director for BBYO in Manhattan and was awarded the Robert M. Sherman Young Pioneers Award in 2017. He is the first Jewish professional to earn a Master of Arts in Youth Studies from the City University of New York.