Why Jewish Youth Serving Organizations Matter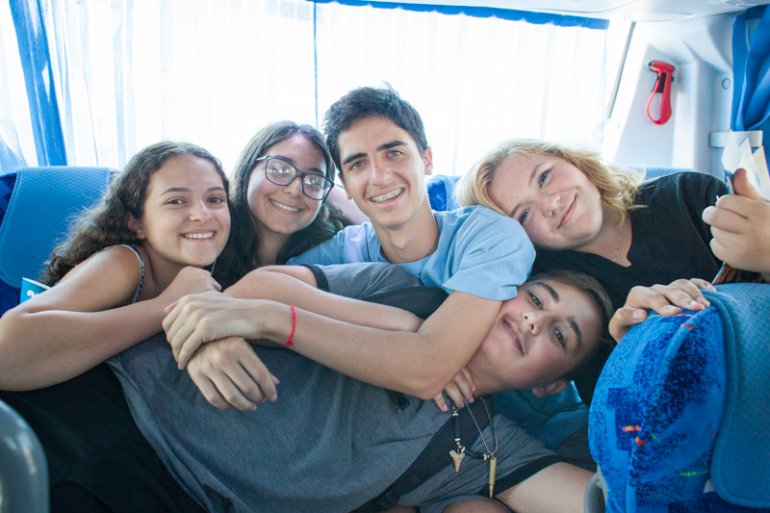 When I was about seven years old, my parents dropped me off at a youth movement, Habonim Dror, to get me out of the house. I was seven and they had enough of me hanging around the house on Saturday afternoons. As far as I knew, my parents' attitude was "Let's get you out of the house and let people that we sort of vaguely trust look after you for the next two hours." Only later did I realize what my parents, Habonim alumni who spent their honeymoon on a kibbutz during the Six-Day War, were doing. It had nothing to do with just getting me out of the house. Youth group was an essential part of their childhoods and they wanted it to be a key part of mine. My parents met their lifelong friends in Habonim. And that's where I met my lifelong friends.
When I look at my biography and try and understand who I am and how I became what I am, I notice a trend.  There's a clear lineage from my experience being a chanich, then a madrich then a boger: being a pupil, being a leader, being a graduate, of the youth movement scene.
Fast forward from my seven-year-old self, to my year at Hebrew University, where I learned about the principles of informal Jewish education. At that time, in the 1990s and early 2000s, it was pretty simple what worked in Jewish education. Anybody in Jewish education what worked, they gave you four answers: Jewish day schools, the Israel experience, and multiple years at summer camp, and then a vague reference to Jewish youth groups. Some of the accompanying research said, "If you are involved in a Jewish youth group and assume a position of leadership, then it works."
By the early 2000s, scholars shifted their focus away from critical analyses of youth serving organizations. Major scholarly works of Jewish education during that time barely acknowledged the field of youth serving organizations and their important work. The number one thing the 18,000 plus kids that participated in The Jewish Education Project's Generation Now research project is that engagement in a youth serving organization matters. (The Generation Now Fellowship for senior professionals in teen education and engagement is accepting applications through January 28th.) Generation Now showed that youth serving organizations are changing our world. American Jewry already looks different because of the work of youth serving organizations and the work of youth organizations will continue to impact the Jewish world for decades to come.
Generation Now's research demonstrated that youth serving organizations play crucial roles in fostering a strong connection to Israel and providing teens with positive role models. It is very clear that when you provide positive Israel experiences, teens' pride and attachment to Israel increased along with many other predictors of Jewish life. The role of the madrich, counselor, teacher, educator, professional, has changed. It is critical that Jewish educators and youth professionals, evaluate this new paradigm. If we don't look closely at this concept of mentorship, we are missing a part of what it means to be a teenager in the world today.
To help further grow the field, youth serving professionals need to speak up about their impact. Youth organizations need to let everyone know that research has shown that participation in a youth group leads teens to report better self-perception and more positive relationships with friends. Collaboration is key. Youth groups need to work across denominational and religious lines to share ideas that work. Jewish youth organizations are truly stronger when they work together. The work of youth professionals will ascend to another level with more dollars and resources. Generation Now's research has provided youth organizations with data  to show funders and philanthropists that youth serving organizations matter and deserve an investment.
Jewish youth professionals deserve the opportunity to succeed and thrive and grow. They are doing great work for Jewish teens and youth today. These organizations must learn from one another and respect each other's diversity. Collectively, the work and collaboration of Jewish youth organizations are propelling Jewish life forward.
David Bryfman is Chief Innovation Officer and Incoming CEO for The Jewish Education Project. Applications for the Generation Now Fellowship are being accepted through January 28.