Responding to Hate: Resources for Jewish Educators
WEBINAR | RESOURCES | IN-PERSON GATHERINGS | EDUCATORS RESPOND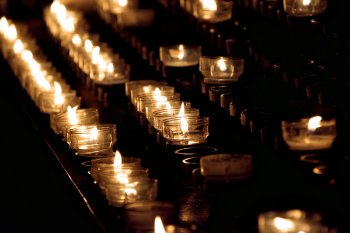 This Resource Guide was originally developed in support of and in response to the tragedy at Tree of Life * Or L'Simcha Congregation in Pittsburgh. We have continued to update these resources as they are created and, unfortunately, as the list of hate crimes in Jewish and other communities continues to grow. Further down this webpage you'll find several Featured Resources that we will rotate from the full collection which we hope you will "Access and Explore" immediately below and add to your Google Drive. We also hope you will let us know how you use these resources. 
ACCESS and EXPLOREWe are providing the full version as a Google Doc so that educators can add it to their Drive, if they want, or make a copy to work with on their own.
To share resources with us, or other thoughts about this guide, please email resourceguides@JewishEdProject.org.
 
---
Featured Resources
How to Talk to Children About Anti-Semitism | PJ Library
A wonderful collection of advice, resources, and books for children.
"Research shows that one of the best ways that we can help prepare our children to cope with discrimination and intolerance is by being open about it. When we show our children that these topics, though tough, are not taboo, we let them know that they can always come to us with questions or thoughts about life's scary situations."
Resources for Jewish Educators after the Pittsburgh Shootings | Union for Reform Judaism (URJ)
Some simple wisdom and excellent resources from Michelle Shapiro Abraham, MAJE, RJE, the URJ's Director of Learning and Innovation for Youth. Michelle is also a recipient of the 2015 Covenant Award for Excellence in Jewish Education. "While the inclination may be to introduce brand new lessons and materials tomorrow, consider waiting. Allow your students to take the lead and let you know what they need to explore and give your community time to process."
4 Ways to Talk to Teens after the Pittsburgh Shooting | Union for Reform Judaism (URJ)
Michelle Shapiro Abraham with Dr. Betsy Stone, one of our panelists for our Pittsburgh and Parkland webinars.
The National Child Traumatic Stress Network (NCTSN)
---
Be sure to access our complete Resource Guide in Google Doc format to see these and the rest of our resources which you will find organized into categories that include:
Educational and Support Resources from Jewish Organizations
Articles, Stories, and Sample Letters from the Jewish Community
Resources from National Child, Educational, and Psychological Organizations
Study
Audio and Video