Tech for Learning Initiative: Our Coaches
OVERVIEW | AT-A-GLANCE | SCHEDULE | OUR COACHES | APPLICATION
---

One of the unique aspects of the Tech for Learning Initiative is that it includes coaches who will follow and work with each of the participating schools throughout the year. All four coaches are senior staff members at The Jewish Education Project with educational backgrounds and years of experience in educational technology. Together, our cross-agency team will be planning, leading, and mentoring participants in the Tech for Learning Initiative.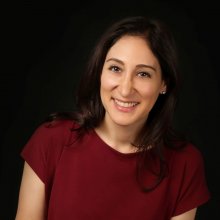 Bryna Leider
Director of Educational Change Projects
Prior to joining The Jewish Education Project to lead day school innovation work, Bryna was the founding director of Luria Academy of Brooklyn. Bryna has also worked as a curriculum consultant, early childhood education director, and teacher for students in Pre-K through 12th. She holds an M.S.Ed in Curriculum and Teaching from Fordham University, attended the Montessori Center for Teacher Education, and was trained in Design Thinking and Adaptive Leadership through Upstart.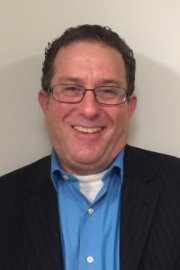 Gary Hartstein
Director, DigitalJLearning
With backgrounds in both education and business, Gary brings his unique perspective to lead the DigitalJLearning Network. Gary has spent over 20 years as an educator, ed-tech consultant, and strategic educational technology planner. He holds a Masters in Educational Technology and has worked with all levels of education from K-12 to higher ed. Gary believes that technology integration, with proper planning, is a transformational component of helping students become lifelong learners. An amateur hack musician, former stage hypnotist and California native, Gary lived in the New York area for the last 10 years and now resides in Denver, Colorado.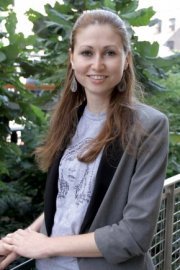 Tatyana Dvorkin
Director, DigitalJLearning
Tatyana has 11 years of experience in various areas of the education field, having taught in the classroom, designed educational games and software, and provided technology integration support and curriculum design at a private PreK-12 school in Manhattan. She earned an M.A. in Instructional Technology and Media from Teachers College, Columbia University where she did research on the use of games and social media for literacy development. In her work at the Jewish Ed Project, Tatyana plans and facilitates professional development workshops for day school teachers around the country.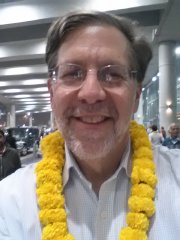 Gregg Alpert
Director Online Educational Content
Gregg has (believe it or not) 40 years experience in Educational Technology. With a Joint Masters in Jewish Education and Communal Service, Gregg has led educational technology departments and initiatives at the high school and graduate level. Before joining The Jewish Education Project, Gregg was the Director of eLearning for Hebrew Union College for 17 years. While there, Gregg helped to create a hybrid Masters Program in Jewish Education, and designed and led the eLearning Faculty Fellowship which was part of a historic, multi-institution, Jim Joseph Foundation grant, its largest ever. His previous work includes designing and creating the interactive exhibits at the Skirball Museum, the Jewish Studies curriculum at Milken Community High School, and the patient education system at Cedars-Sinai Medical Center, all in Los Angeles.