Thriving Retreat 2020 Presenters
RETREAT INFO & REGISTRATION | SCHEDULE | PRESENTERS | SCHOLARSHIPS
---
Monday, June 1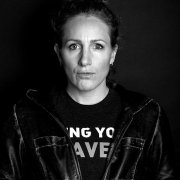 Crista Samaras is a graduate of Princeton University and the founder and CEO of More Brave. Crista was selected Rookie of the Year, was a three-time All American, three-time All Ivy League pick, two-time Ivy League Player of the Year, and still holds the record for number of career points at Princeton. Crista was on the US Women's Lacrosse Team from 1995-2007 and competed in both the 2001 and 2005 World Cup Games winning gold and silver medals. In 2005, she was twice named Player of the Match (vs. Canada and England).
Crista coached at Yale University before she started her own lacrosse companies in 2004, which focused on empowering female players. In the next ten years, Crista coached thousands of junior women before she sold her teams in 2014. In 2012, she was the interim Head Coach at the University of Richmond and led the team from a #33 national ranking to a #13 national ranking in just three months. Her work with these players convinced her of the need for Bravery Training, not just for young women, but for everyone.
Tuesday, June 2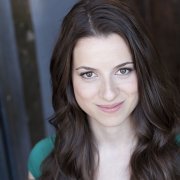 Becca Barish has a passion for teaching improvisation, both as an art form and as an effective professional and therapeutic intervention.  As a Licensed Clinical Social Worker with a Masters in Social Service Administration from the University of Chicago, Becca has worked to apply improv in clinical and business settings through her work at Second City as Program Head of the Wellness Department and as a facilitator for Second City Works. She has helped develop programs such as Improv for Anxiety, Improv for Autism, Humor Doesn't Retire, Improv for Veterans, and Improv for Parkinson's.  A New York native, Becca attended Jewish summer camp for 11 years, and credits a lot of her personal development to her time at Camp Monroe. In Chicago, you can currently see her perform in Whirled News Tonight, Virgin Daiquiri, and Lil' Tooties at iO Theater, as well as Horsefly at CIC Theater.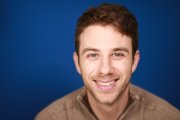 Andrew Davies is an improviser and facilitator based in Philadelphia, PA where he lives with his wife Molly Wernick. Andrew received a B.A. in English Literature from Brandeis University, went on to study Improvisation at The Magnet Theater, and received a certificate of Facilitation from Georgetown University. In 2011 Andrew Co-Founded The Bible Players, a comedy team which is Improv-ing Jewish Lives. The Bible Players have toured to 25 states, visiting hundreds of camps, schools, and synagogues teaching Jewish Values with a sense of humor. He walks softly and carries a big Shtick! In 2016 Andrew Co-Founded the Non-profit CharacTours, an interactive theatrical walking experience where the past visits you. He is the Executive Director of both The Bible Players and CharacTours. Andrew can be reached at Andrew@TheBiblePlayers.com
Yosef Gillers is a passionate experiential Jewish educator and holds a B.A. in Environmental Studies from Washington University in St. Louis and a certificate in Experiential Jewish Education from M2. He and GrowTorah graduated from the Orthodox Union's inaugural Impact Accelerator in September 2019, and he was awarded the Jewish Week's 36 under 36 in June 2019. On Shabbos he serves as the Youth Director of Congregation Shaare Tefilla in Teaneck, NJ, where he lives with his wife, Sara, and their daughter Zeva. On winter Sundays, he can be found teaching skiing at Plattekill Mountain, in the Catskills.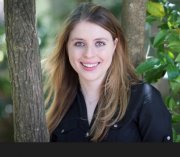 Sarah Rosenblum is a graduate of The University of Pennsylvania's Masters in Applied Positive Psychology program (MAPP). Her graduate thesis was titled: "Positive Jewish Education: A pathway to thriving in 21st century Jewish Education". Sarah is passionate about revitalizing Jewish education and works with organizations to help promote well-being from a Jewish lens. Sarah's career is focused on helping students and educators thrive, cultivate resilience, and capitalize on their strengths. In addition to her work as a positive psychology practitioner, Sarah serves as a college counseling director and she has worked at Marymount Manhattan College, Rice University, and Xavier Academy. Sarah lives in Houston and she teaches Positive Psychology courses to students and educators ranging from day schools, congregational programs, and law schools. Sarah is currently running a Positive Psychology series for Jewish educators in partnership with the Jewish Federation of Greater Houston. She also creates workshops and professional development programs for schools and companies across the country to help promote flourishing communities.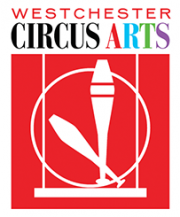 Westchester Circus Arts is a woman-owned business, founded by "circus-strong girl", Hilary Sweeney. As an aerialist for over 15 years and counting, she is a living example of how transformational and empowering the Circus Arts can be. She believes people of all ages should not have to "runaway" with the circus or be born into a circus family in order to benefit from the artform. She created Westchester Circus Arts as a place where people can experience circus in the most direct way and discover what it can do for their own lives.
Wednesday, June 3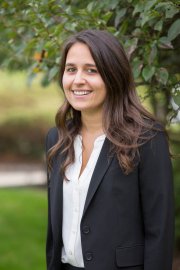 Tess Levine is currently the Director of the Religious School and Interim Director of Youth Engagement at Congregation B'nai Jeshurun in Short Hills, NJ. She received her Bachelors of Arts Degree in History with double minors in Judaic Studies and American Studies from The George Washington University and a masters in Religious Education at the Hebrew Union College-Jewish Institute of Religion. Tess has a deep relationship with Israel, in 2016 she received the iFellows Masters Concentration in Israel Education from the iCenter. Tess also developed and facilitated an Israel Education Program for the Center for Youth Philanthropy and Leadership at the UJA Federation of New York. While living abroad in Israel Tess worked at CityKids a Reggio Emilia preschool and afterschool program for English speaking families. It was during this time that she became increasingly curious about child centered learning and creative play.
Over the last four years Congregation B'nai Jeshurun has embarked on a journey to become a Center of Jewish Flourishing. Tess has been at the core of this change process with the synagogue's Religious School creating and implementing a new vision for supplemental Jewish Education. Through work with the VIA Institute on Character and the Meyerson Academy, Tess and her team have transformed their culture and curriculum to marry the ideas of Positive Psychology with their Jewish values. Their strengths-based curriculum builds an enduring culture of flourishing, well-being and confidence through dynamic and enduring experiences that connect the wisdom of Jewish tradition, the strength of the community and the best in each individual to impact the world.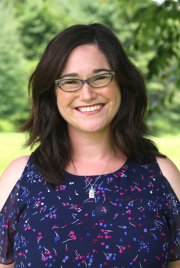 Emily Messinger is a passionate Jewish educator with experience in leadership development, curriculum design, strategic thinking, and organizational change. As the inaugural Director of the Northeast Teen Collective, Emily empowers highly-engaged teens to use their individual passions as inspiration to create meaningful Jewish experiences for themselves and peers.
Additionally, Emily oversees NFTY's Northeast and New York Area regions and works closely with URJ Eisner, Crane Lake, and 6 Points Sci-Tech to collaboratively create a holistic vision for youth engagement in the Northeast.  Previously, Emily served as the Director of Teen Engagement at Temple Isaiah in Lexington, MA. Emily holds an executive masters in Jewish Educational Leadership from HUC-JIR and is an alumna of the Generation Now Fellowship - Cohort I.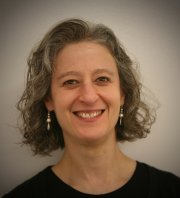 Rebecca Milder is the Founding Director of the Jewish Enrichment Center, a laboratory Sunday and after school program in Chicago that raises the child's voice in Jewish learning.
A rabbi and veteran Jewish educator with a Masters in educational administration, her leadership experience includes formal and informal Jewish settings across the religious spectrum. Her professional work centers on creating pathways for Jews of all ages to recognize themselves as powerful agents in a dynamic Judaism. Rebecca enjoys hiking and playing music with her family, and, along with her husband and children, she is an enthusiastic martial artist.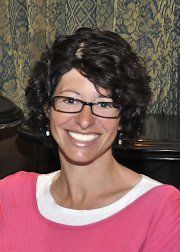 Michal Fox Smart is Director of Ayeka North America and a recognized leader in curriculum design and soulful pedagogy.  She is a former Associate Principal of Bi-Cultural Day School and Editor of Kaddish: Women's Voices, winner of the National Jewish Book Award. Earlier, Michal pioneered Jewish outdoor and environmental education in this country. A Fulbright scholar in Jewish Thought, Michal received her A.B. from Princeton and an M.S. from Cornell as a Wexner Graduate Fellow. 
Stay tuned to this page for additional presenters as they are confirmed.