Adapting: The Future of Jewish Education Livecast

Join us for Adapting: The Future of Jewish Education, a weekly video Livecast with Jewish educators. Join CEO David Bryfman Wednesdays at 2-3 PM Eastern when David and a different guest will explore the big questions, challenges, and successes that define Jewish education.
You can watch on Zoom (where you can submit questions), on jewishLIVE, or Facebook. This production is in partnership with jewishLIVE, a virtual festival for curated Jewish content and experiences. 
Sign up now if you'd like to receive weekly reminder emails about the broadcasts. 
---
OUR MOST RECENT LIVECAST
Day Schools at a crossroads
Recorded 7.29.20 
show recap 
Amanda Pogany, Head of School at Luria Academy of Brooklyn, and Paul Bernstein, CEO of Prizmah: Center for Jewish Day Schools, discussed how Jewish day schools have adapted during the COVID-19 pandemic and the challenges ahead for the field. 
mentioned during the episode 
Show Guests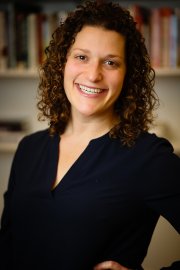 Amanda Pogany is the Head of School at Luria Academy of Brooklyn.  She has worked in the field of Jewish education for nearly two decades as a teacher, consultant, mentor and coach.  Amanda is a recipient of the 2020 Covenant Award.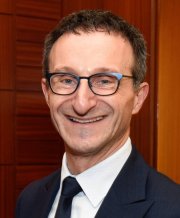 Paul Bernstein is Prizmah's Chief Executive Officer—a position to which he brings his lifelong connection with Jewish day school education, and wide-ranging management experience in the fields of education, philanthropy, social impact, government and new media. Prior to joining Prizmah, Paul served as CEO of The Pershing Square Foundation and as the Global Managing Director of Absolute Return for Kids (ARK), a nonprofit focused on global health, education, and child protection.
---
Genz: reshaping jewish life 
Recorded 7.15.20
show recap 
Four GenZ Jewish teens joined David Bryfman and Jodie Goldberg of The Jewish Education Project and discussed their social and emotional lives, their visions for Jewish life, and the actions they are taking to create a better future.
mentioned during the episode 
show Guests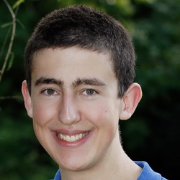 Abe Baker-Butler is a 2020 graduate of Blind Brook High School in Rye Brook, NY. He served as Advocacy Chair for J-Teen Leadership, a Westchester-based organization promoting Jewish teen social action to repair the world, as well as the youth representative for the UJA Westchester Advisory Council. Abe co-founded the Westchester Student Coalition Against Gun Violence and Students Against Nicotine, a student-led not-for-profit combatting teen e-cigarette and tobacco use. Abe is a 2019 Bronfman Fellow, as well as a 2020 Diller Teen Tikkun Olam Award recipient and Coca Cola Scholar.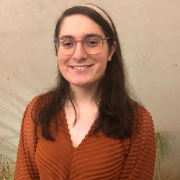 Alyx Bernstein (she/her/hers) is a student studying Comparative Literature and Talmud at Barnard College and the Jewish Theological Seminary. She writes about Judaism, women, queers, and more for Tablet Magazine, JGirls Magazine, and the Columbia Current, and is a passionate activist for queer rights and feminism. She is on the board of the traditional egalitarian minyan at Hillel and a member of the Keshet Board of Directors.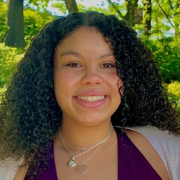 Sydney Greene is a recent alum of Hunter College High School, and served on the B'nai Jeshurun BJ Teen Executive Board. She planned B'nai Jeshurun's Un-Masquerade Ball fundraiser for the Sam and Devorah Foundation for Trans Youth. Currently, Sydney is attending protests for racial justice and organizing a vigil of her own. She hopes to continue her activism at Tulane University in the fall, bringing perspective as a Black, Puerto Rican Jew in the fight for Black lives.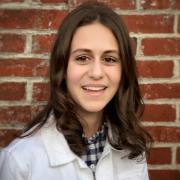 Julie Levey is a rising first-year at Princeton University who recently graduated from The Spence School in New York City. Julie is passionate about science, Judaism, and journalism. Her writing has been published in and awarded by The New York Jewish Week and The Forward. Julie belongs to Park Avenue Synagogue and takes pride in exploring Jewish leadership and her Jewish identity.
---
Complexity, Conflicts, and Connections: Adapting in Israel Education
Recorded 7.1.20
show recap 
What is the goal of Israel education? Should educators reveal their political leanings when discussing Israel education? What role do the arts have in Israel education? David Bryfman discussed these questions and more with Israel education experts Dr. Rachel Fish, Robbie Gringras, and Anne Lanski. 
mentioned during the episode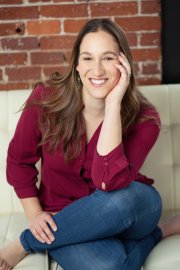 Dr. Rachel Fish is a historian and educator of Zionist thought and Israeli history and society. She is passionate about engaging with the complexity of Israeli history and embraces complexity.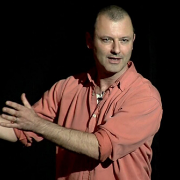 Robbie Gringras is a British-born Israeli living in the Galilee, working in education, performance, and writing. While Creative Director of Makom, the Israel Education Lab of the Jewish Agency, he coined the phrase: "Hugging and Wrestling with Israel." With Makom he created and continues to drive the Four Hatikvah Questions approach to complex Israel education, and the tour of his latest solo show on Jewish-Arab relations in the Galil – The Gate - is on Corona-hold.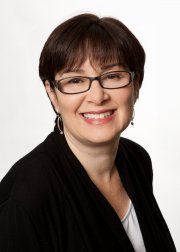 Anne Lanski is the Founding CEO of The iCenter, an organization that supports and advances the professional field of Israel education across North America. Israel, education and innovation have always been Anne's personal and professional passions. A pioneer in teen travel to Eastern Europe and Israel, Anne is the Founder and Former CEO of Shorashim. She is regarded as the seminal figure in making "mifgash" essential to Israel experience programs, and is the recipient of grants and awards for her groundbreaking work in this field. 
---
Adapting: PIONEERING DURING UNCERTAIN TIMES with the 2020 robert m. sherman young pioneers award recipients 
Recorded 6.24.20
show recap 
The recipients of the 2020 Robert M. Sherman Young Pioneers Award joined David for a discussion on their work, how they have adjusted their educational practices because of Coronavirus, and shared their philosophies of Jewish Education.  
mentioned during the interview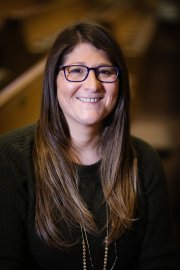 Lauren Belferder is the Director of Youth Engagement at Temple Sinai of Roslyn on Long Island. She is a mentor in the URJ's YP101 program for new youth professionals and is pursuing a Masters in Jewish Educational Leadership through HUC-JIR.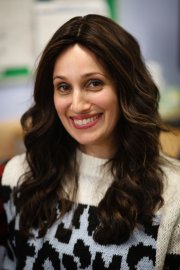 Carly Namdar is an educational psychologist and the Director of Middle School Guidance at HALB. She has been involved in Jewish education in the United States and Australia for the last fifteen years. Carly is completing her doctoral studies in Jewish Educational Leadership and Innovation at Yeshiva University.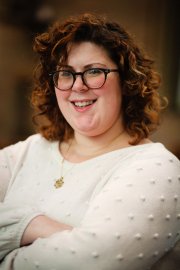 Dina Newman is the Associate Director of Youth & Teen Engagement at Congregation Rodeph Sholom on the Upper West Side. Dina is passionate about contemporary Jewish identity and how Gen Z is developing their own unique understanding of what it means to be Jewish.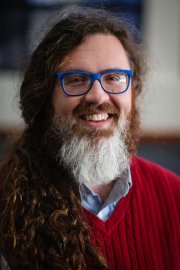 Phreddy Nosanwisch teaches spiritual technologies and Hebrew School at CSAIR in The Bronx. He uses art, film, prayer, and text to help his students to build connections. He is a student at the William Davidson School of Education at JTS and a Wexner Graduate Fellow/Davidson Scholar.  
---
Adapting: surviving or thriving? jewish education's "new normal" with saul kaiserman
Recorded 6.17.20
show recap 
David and Saul discussed the purpose of Jewish education and how Jewish educational institutions like Hebrew Schools and Jewish Supplementary schools will look different after the Coronavirus pandemic. They discussed the role of digital learning, the roles of synagogues in religious education, and more. Check out the whole episode to learn more about Saul, his career, and his work at Congregation Emanu-El of the City of New York. 
books saul MENTIONED DURING THE INTERVIEW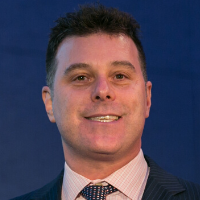 Saul Kaiserman is Director of Lifelong Learning for Congregation Emanu-El of the City of New York, and a Board Member of The Jewish Education Project. He is an innovative leader in Jewish education and has lectured, led worship and performed internationally for over thirty years and chairs the Education Committee at the Solomon Schechter School of Manhattan, where he was formerly on the faculty.  
---
Adapting: Race & education with CHAVA SHERVINGTON AND YOSHI SILVERSTEIN 
Recorded 6.10.20
MENTIONED DURING THE INTERVIEW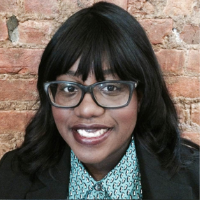 Chava Shervington is a current board member and past president of the Jewish Multiracial Network, where she became a recognized voice on issues of racial equity and inclusion in the Jewish community. She is a regular speaker and writer on issues of diversity in Judaism, and her work has appeared in the Chicago Tribune, JTA, and The Salon on the Jewish Channel.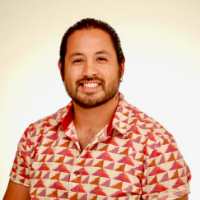 Yoshi Silverstein is the founder and executive director of Mitsui Collective, Cleveland community organizer for Edot HaMidwest: The Midwest Regional Jewish Diversity Collaborative, and director emeritus of the JOFEE Fellowship at Hazon. As an author, speaker, movement teacher, and Jewish educator his work is centered around the intersection of embodied Jewish practice and multiracial justice.
---
Adapting: Miriam heller stern with david bryfman
Recorded 6.3.20
MENTIONED DURING THE INTERVIEW 
MORE ABOUT MIRIAM HELLER STERN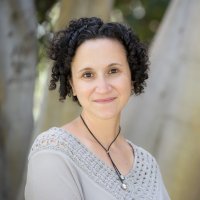 Dr. Miriam Heller Stern is National Director of the School of Education and Associate Professor at HUC-JIR, based at the Rhea Hirsch School of Education at HUC-JIR's Skirball Campus in Los Angeles. She is passionate about empowering Jewish educational leaders and teachers to engage in their work intentionally, skillfully, and creatively.
---

Adapting: Julie finkelstein with david bryfman
Recorded 5.27.20 
MENTIONED DURING THE INTERVIEW
MORE ABOUT JULIE FINKELSTEIN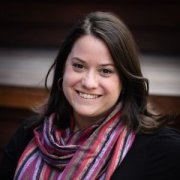 Julie Finkelstein is the Director of Leadership Development at Foundation for Jewish Camp where she works on programs that support Jewish camps and their leaders across North America. Previously, she was the Associate Director of Slingshot, and the Assistant Director of Capital Camps, the Jewish community camp of the Mid-Atlantic region.
---
Adapting: Meredith Lewis with david bryfman
Recorded 5.20.20
MENTIONED DURING THE INTERVIEW
more about meredith lewis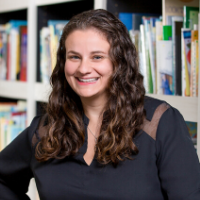 Meredith Lewis is the Director of Content, Education, and Family Experience for PJ Library in North America. She manages the creation of books and other new content, oversees PJ Library's role in the field of Jewish education, and serves as the chief "knower" of families for the PJ Library enterprise. 
---

Adapting: maya Bernstein with david bryfman
Recorded 5.13.20
MENTIONED DURING THE INTERVIEW
more about maya bernstein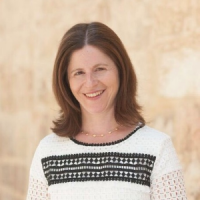 Maya Bernstein is the co-founder of UpStart and co-director of Georgetown University's Institute for Transformational Leadership's Certificate in Facilitation. She is currently on faculty of the Wexner Foundation, the Masa Leadership Center, and Yeshivat Maharat.
---

PREVIOUS EPISODES
---

Micol Zimmerman Burkeman: Contact Before Content 
David chats with Micol Zimmerman Burkeman, Recruitment and Leadership Development Associate at Hebrew Union College-Jewish Institute of Religion, about the importance of creating and sustaining relationships in Jewish education and Jewish education as a way to promote thriving. 
Mentioned During The Interview
MORE ABOUT MICOL ZIMMERMAN BURKEMAN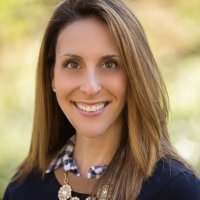 Micol Zimmerman Burkeman, MAJE, has worked to elevate and reimagine Jewish education and teen engagement for the last 15 years. As a consultant, coach and designer and facilitator of professional development, she works with educators, clergy and Jewish communal professionals to help them increase their impact and maximize their potential. For the last four years, Micol served as the Director of the Experiential Jewish Education Network where she combined her passions for creating powerful learning experiences and building supportive collegial networks that foster connection and collaboration. She currently serves as Recruitment and Leadership Development Associate at Hebrew Union College-Jewish Institute of Religion, recruiting the next generation of inspiring Jewish leaders. Micol received her M.A. in Jewish Education from the Rhea Hirsch School of Education at HUC-JIR and her B.A. in Communication at the University of Southern California. 
---
GABE MINER: The Power of Camp, jewish Life in Modern Poland, and More
David is joined by Gabe Miner, a veteran Jewish educator, for a wide-ranging discussion on the influence camp has had on his career, his experience living and working as a Jewish educator in Poland, his Virtual Seder Project, and the future of Yiddish. 
Mentioned During The Interview
More About Gabe Miner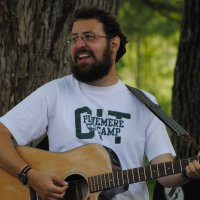 Gabe Miner is a Jewish educator currently living in Warsaw. He has worked with learners of all ages in synagogues, camps, day schools, and youth organizations. Gabe loves folk and bluegrass music, theatre, and sketch comedy. Gabe received his Masters in Jewish education and a BA in Modern Jewish Studies from the Jewish Theological Seminary as well as a BA in Dramatic Literature and Playwriting from Columbia University. Gabe has also written award-winning plays and digital children's media for Shalom Sesame and The Dodo.
---
Carly Orshan: Helping Teens Grow and Thrive in the World
Carly Orshan gives David a glimpse into her work as Director of the Teen Department at the Center for the Advancement of Jewish Education in Miami and how programming has shifted – and will continue to evolve – based on the needs of teens and our current climate.
Mentioned During The Interview
More About Carly Orshan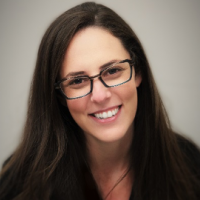 Carly Orshan is the Director of the Teen Department at the Center for the Advancement of Jewish Education in Miami, FL. At CAJE, Carly serves the Jewish community by creating professional development opportunities to help aspiring youth professionals build their leadership capacity, develop best practices, and work in partnership toward mutual goals. She has created a Jewish Life Coaching program for professionals in the field after receiving a prestigious Covenant Grant to develop the project. Carly also oversees the Miami March of the Living and Diller Teen Fellows - two of CAJE's signature teen programs.
A native of Miami, Carly earned her BA in English, Cum Laude, with a minor in Education from the University of Florida, a Master of Arts from FIU and is completing her PhD in Curriculum Instruction and Evaluation at Barry University. She has a background in formal education as an adjunct faculty member at Barry University and Miami Dade College. Additionally, Carly is versed in teaching informal, experiential learning, having served as a group leader at Oliver-Pyatt Centers in spirituality, yoga, and creativity. She is a registered certified Yoga Instructor and Mindfulness educator for adults and kids.
Carly is passionate about connecting people to the truest aspects of themselves through a Jewish lens. In creating these experiences, Carly hopes to inspire meaningful opportunities that are relevant to teens and adults.
---
Yoni Colman: Jewish Culture as Cholent and Thoughts on a Post COVID-19 World
David and Yoni Colman, Director of Leadership Development for NCSY, discuss Yoni's work with NCSY all over North America, and what we can learn as we begin to emerge from coronavirus.
Mentioned During The Interview
More About Yoni Colman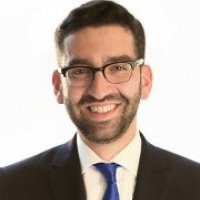 Yoni Colman is the Director of Leadership Development for NCSY, where he oversees professional development and nurtures the leadership potential of each staff person. Yoni believes that self-actualized and empowered individuals are the best asset an organization can have in accomplishing its work. Yoni prefers to think of work as a way to learn, grow, and give to others, and travels regularly across the US, Canada, and Israel in service of this. Yoni holds a BA in Psychology from York University, a Bachelors of Talmudic Law from Lev Aryeh Institute, and is currently completing a Masters in Organizational Leadership at Colorado State. Yoni and his wife Eli enjoy raising their four wonderful children Shua, Maya, Nava, and Emma.
---
Elizabeth Zeller: We Don't Have to Accept the Way Things Were
Rabbi Elizabeth Zeller stops by for a discussion on self-identity and intellectual growth and how her job as a congregational rabbi has changed because of coronavirus.
Mentioned During The Interview
More About Elizabeth Zeller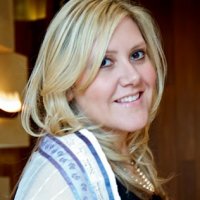 Rabbi Elizabeth Zeller is the Senior Rabbi at Temple Chaverim in Plainview, NY. She was previously the Director of Learning and Innovation for NFTY, the Reform Jewish Youth Movement. Rabbi Zeller also served as Associate Rabbi at the Reform Temple of Forest Hills in Queens and as the Interim Educator at Temple Beth El in Tacoma, WA. She is a past-President of the Women's Rabbinic Network and a past-President of Faith in New York, an Interfaith Community Organizing effort. She lives on Long Island with her husband, David, and their son Sam.
---
Robin Moss: Jewish Life in the United Kingdom, Zionism, and the Importance of Hebrew
David (virtually) crosses the Atlantic Ocean to meet up with Robin Moss for a conversation about Jewish life outside the United States, Jewish life in the UK, and Israel diaspora relations.
Mentioned During The Interview
 More About Robin Moss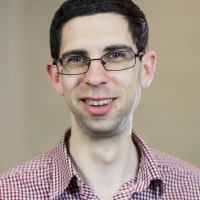 Robin Moss is Director of Strategy at UJIA, the UK Jewish community's largest Israel charity. He grew up in LJY-Netzer and has worked in education in the community for over a decade. He has educated Jews young and old in the UK as well as in Canada, the USA, Australia and Israel. He is a graduate of the Schusterman Fellowship and volunteers for Limmud.
---
daniel held: Canadian jewish life and the importance of high impact jewish experiences 
Daniel Held, Executive Director of UJA Federation of Greater Toronto's Koschitzky Centre for Jewish Education, stopped by the virtual studio for a wide ranging conversation on Jewish life in Canada, the importance of multiple high impact Jewish experiences, day school affordability, and the future of Jewish education after Coronavirus.   
MENTIONED DURING THE INTERVIEW
more about daniel held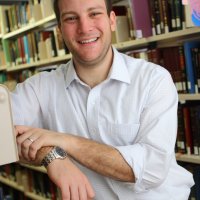 Daniel Held is the Executive Director of UJA Federation of Greater Toronto's Koschitzky Centre for Jewish Education, which builds capacity for Toronto's system of Jewish education and engagement.  He has a wide range of experience in strategic philanthropy, conducting research and evaluation to maximize funders' impact in Jewish education.  Daniel holds a doctorate in education from JTS's Davidson School of Education, is an alumnus of the Wexner Graduate Fellowship and the Mandel Institute for Nonprofit leadership.  He can be reached at dheld@ujafed.org.