Adapting: The Future of Jewish Education Livecast

Join us for Adapting: The Future of Jewish Education, a new weekly video Livecast with Jewish educators. Join CEO David Bryfman each Wednesday at 2-3 PM Eastern when David and a different guest will explore the big questions, challenges, and successes that define Jewish education.
Join us LIVE on Wednesday, June 3, 2:00- 3:00 pm Eastern for a conversation with Miriam Heller Stern, PH.D.,  National Director of the School of Education and Associate Professor at Hebrew Union College-Jewish Institute of Religion.
You can watch on Zoom (where you can submit questions), on jewishLIVE, or Facebook. This production is in partnership with jewishLIVE, a virtual festival for curated Jewish content and experiences. 
Sign up now if you'd like to receive weekly reminder emails about the broadcasts. 
---
OUR MOST RECENT LIVESCAST
Adapting: Julie finkelstein with david bryfman
Recorded 5.27.20 
MENTIONED DURING THE INTERVIEW
MORE ABOUT JULIE FINKELSTEIN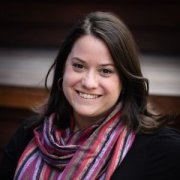 Julie Finkelstein is the Director of Leadership Development at Foundation for Jewish Camp where she works on programs that support Jewish camps and their leaders across North America. Previously, she was the Associate Director of Slingshot, and the Assistant Director of Capital Camps, the Jewish community camp of the Mid-Atlantic region.
---
Adapting: Meredith Lewis with david bryfman
Recorded 5.20.20
MENTIONED DURING THE INTERVIEW
more about meredith lewis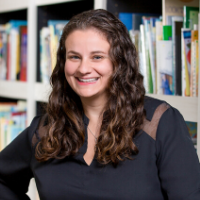 Meredith Lewis is the Director of Content, Education, and Family Experience for PJ Library in North America. She manages the creation of books and other new content, oversees PJ Library's role in the field of Jewish education, and serves as the chief "knower" of families for the PJ Library enterprise. 
---

Adapting: maya Bernstein with david bryfman
Recorded 5.13.20
MENTIONED DURING THE INTERVIEW
more about maya bernstein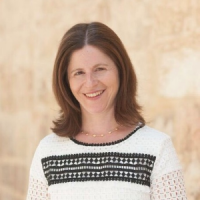 Maya Bernstein is the co-founder of UpStart and co-director of Georgetown University's Institute for Transformational Leadership's Certificate in Facilitation. She is currently on faculty of the Wexner Foundation, the Masa Leadership Center, and Yeshivat Maharat.
---

PREVIOUS EPISODES
---

Micol Zimmerman Burkeman: Contact Before Content 
David chats with Micol Zimmerman Burkeman, Recruitment and Leadership Development Associate at Hebrew Union College-Jewish Institute of Religion, about the importance of creating and sustaining relationships in Jewish education and Jewish education as a way to promote thriving. 
Mentioned During The Interview
MORE ABOUT MICOL ZIMMERMAN BURKEMAN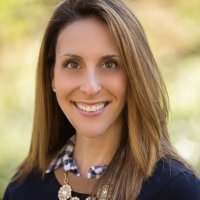 Micol Zimmerman Burkeman, MAJE, has worked to elevate and reimagine Jewish education and teen engagement for the last 15 years. As a consultant, coach and designer and facilitator of professional development, she works with educators, clergy and Jewish communal professionals to help them increase their impact and maximize their potential. For the last four years, Micol served as the Director of the Experiential Jewish Education Network where she combined her passions for creating powerful learning experiences and building supportive collegial networks that foster connection and collaboration. She currently serves as Recruitment and Leadership Development Associate at Hebrew Union College-Jewish Institute of Religion, recruiting the next generation of inspiring Jewish leaders. Micol received her M.A. in Jewish Education from the Rhea Hirsch School of Education at HUC-JIR and her B.A. in Communication at the University of Southern California. 
---
GABE MINER: The Power of Camp, jewish Life in Modern Poland, and More
David is joined by Gabe Miner, a veteran Jewish educator, for a wide-ranging discussion on the influence camp has had on his career, his experience living and working as a Jewish educator in Poland, his Virtual Seder Project, and the future of Yiddish. 
Mentioned During The Interview
More About Gabe Miner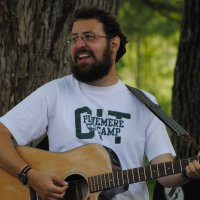 Gabe Miner is a Jewish educator currently living in Warsaw. He has worked with learners of all ages in synagogues, camps, day schools, and youth organizations. Gabe loves folk and bluegrass music, theatre, and sketch comedy. Gabe received his Masters in Jewish education and a BA in Modern Jewish Studies from the Jewish Theological Seminary as well as a BA in Dramatic Literature and Playwriting from Columbia University. Gabe has also written award-winning plays and digital children's media for Shalom Sesame and The Dodo.
---
Carly Orshan: Helping Teens Grow and Thrive in the World
Carly Orshan gives David a glimpse into her work as Director of the Teen Department at the Center for the Advancement of Jewish Education in Miami and how programming has shifted – and will continue to evolve – based on the needs of teens and our current climate.
Mentioned During The Interview
More About Carly Orshan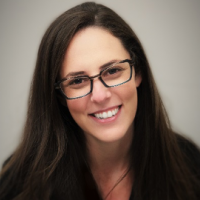 Carly Orshan is the Director of the Teen Department at the Center for the Advancement of Jewish Education in Miami, FL. At CAJE, Carly serves the Jewish community by creating professional development opportunities to help aspiring youth professionals build their leadership capacity, develop best practices, and work in partnership toward mutual goals. She has created a Jewish Life Coaching program for professionals in the field after receiving a prestigious Covenant Grant to develop the project. Carly also oversees the Miami March of the Living and Diller Teen Fellows - two of CAJE's signature teen programs.
A native of Miami, Carly earned her BA in English, Cum Laude, with a minor in Education from the University of Florida, a Master of Arts from FIU and is completing her PhD in Curriculum Instruction and Evaluation at Barry University. She has a background in formal education as an adjunct faculty member at Barry University and Miami Dade College. Additionally, Carly is versed in teaching informal, experiential learning, having served as a group leader at Oliver-Pyatt Centers in spirituality, yoga, and creativity. She is a registered certified Yoga Instructor and Mindfulness educator for adults and kids.
Carly is passionate about connecting people to the truest aspects of themselves through a Jewish lens. In creating these experiences, Carly hopes to inspire meaningful opportunities that are relevant to teens and adults.
---
Yoni Colman: Jewish Culture as Cholent and Thoughts on a Post COVID-19 World
David and Yoni Colman, Director of Leadership Development for NCSY, discuss Yoni's work with NCSY all over North America, and what we can learn as we begin to emerge from coronavirus.
Mentioned During The Interview
More About Yoni Colman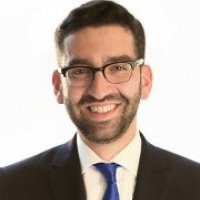 Yoni Colman is the Director of Leadership Development for NCSY, where he oversees professional development and nurtures the leadership potential of each staff person. Yoni believes that self-actualized and empowered individuals are the best asset an organization can have in accomplishing its work. Yoni prefers to think of work as a way to learn, grow, and give to others, and travels regularly across the US, Canada, and Israel in service of this. Yoni holds a BA in Psychology from York University, a Bachelors of Talmudic Law from Lev Aryeh Institute, and is currently completing a Masters in Organizational Leadership at Colorado State. Yoni and his wife Eli enjoy raising their four wonderful children Shua, Maya, Nava, and Emma.
---
Elizabeth Zeller: We Don't Have to Accept the Way Things Were
Rabbi Elizabeth Zeller stops by for a discussion on self-identity and intellectual growth and how her job as a congregational rabbi has changed because of coronavirus.
Mentioned During The Interview
More About Elizabeth Zeller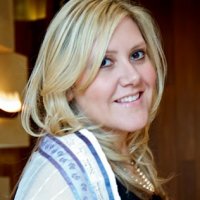 Rabbi Elizabeth Zeller is the Senior Rabbi at Temple Chaverim in Plainview, NY. She was previously the Director of Learning and Innovation for NFTY, the Reform Jewish Youth Movement. Rabbi Zeller also served as Associate Rabbi at the Reform Temple of Forest Hills in Queens and as the Interim Educator at Temple Beth El in Tacoma, WA. She is a past-President of the Women's Rabbinic Network and a past-President of Faith in New York, an Interfaith Community Organizing effort. She lives on Long Island with her husband, David, and their son Sam.
---
Robin Moss: Jewish Life in the United Kingdom, Zionism, and the Importance of Hebrew
David (virtually) crosses the Atlantic Ocean to meet up with Robin Moss for a conversation about Jewish life outside the United States, Jewish life in the UK, and Israel diaspora relations.
Mentioned During The Interview
 More About Robin Moss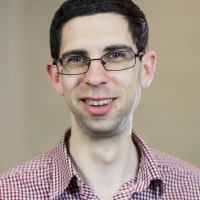 Robin Moss is Director of Strategy at UJIA, the UK Jewish community's largest Israel charity. He grew up in LJY-Netzer and has worked in education in the community for over a decade. He has educated Jews young and old in the UK as well as in Canada, the USA, Australia and Israel. He is a graduate of the Schusterman Fellowship and volunteers for Limmud.