Passover 2020/5780: A Different Night, A Different Year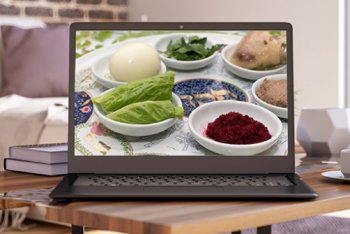 In these trying times, most difficult for some and quite different for almost all of us, we at The Jewish Education Project are trying to tap into the wealth of materials, innovations, and concerns that are out there. We know there are many wonderful guides and many educators who are stepping out and stepping up at this moment. These are some of the selected resources that have always been at the forefront of guiding our Passover experiences and new ones that are emerging in response to our massive communal need. If you have comments or suggestions, please send them to onlineresources@jewishedproject.org.
---

Webinar: Seder in the Time of Social Distancing | Recorded 3.31.20
This link will take you to a zoom recording of the webinar. We will be adding a YouTube version at a later time.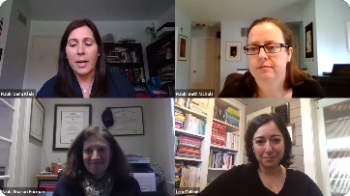 Social Distancing is forcing many to ask: how can I create a meaningful Seder when family and friends cannot be physically present?  Join us to explore resources and ideas for educators to support families in creating a sense of connection for this year's Seder with:
Lisa Colton, Founder and President, Darim Online
Rabbi Sharon Forman, Author of The Baseball Haggadah:  A Festival of Freedom and Springtime in 15 Innings
Rabbi Beth Nichols, Rabbi and Director of Congregational Learning, Temple Israel of New Rochelle
Moderator: Rabbi Dena Klein, Managing Director of New Models, The Jewish Education Project
NEW! Seder Webinar Resource Guide
Whether you've seen the webinar or not, be sure to check out this amazing 4-page guide!
 
---

Gateway to our Google Drive of Collated Resources
We have an extensive collection of educational resources in response to the Coronavirus that are all accessible through our main Coronavirus Resource page and through our open-access Google Drive folders.
---
The Great Afikoman Hunt! | BBYO
We may not all be able to spend Passover as we usually do,
but we can share in a timeless tradition while making deep connections throughout the Jewish world. Begins Tuesday,
April 7th at 8pm Eastern.