Generation Now Fellowship: Meet Cohort II
HOME | FELLOWSHIP | FELLOWS | NEW RESEARCH | ORIGINAL RESEARCH
---
---
Bess Adler | The Jewish Education Project | New York, NY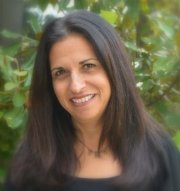 Bess Adler is Program Director of the New York Teen Initiative at the Jewish Education Project and Director of the Better Together Program of Legacy Heritage Fund. Bess previously worked in the Hebrew High school field. She was the Director and Principal of the Bergen County High School of Jewish Studies and before that, Director and Principal of the Rebecca and Israel Ivry Prozdor High School of the Jewish Theological Seminary. She served on the board of the National Hebrew High School Organization (formerly NAACCHHS, now JTeen) for many years, two of them as President. Her main professional interests and passions are Jewish teen education, professional development for educators, and Israel education.
Bess lived in Israel for nine years, during which time she served as a lone soldier in the IDF, and studied for her undergraduate degree and teaching certificate at the Hebrew University of Jerusalem. When she moved back to the States, she earned a Masters degree and completed coursework towards her Doctorate in Jewish Education at the William Davidson Graduate School of The Jewish Theological Seminary. Bess resides in New Jersey and is the proud mother of two lone soldiers serving in the IDF paratrooper brigade, as well as two younger children at home.
---
Danielle Alexander | Kehillah High | Houston, TX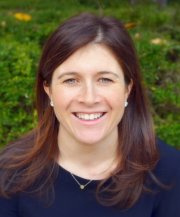 Danielle Alexander is the Founding Director of Kehillah High, the multi-denominational, supplemental Jewish education program for teens in Houston, TX. Kehillah High is an innovative program that draws from resources across the greater Houston Jewish community to provide teens with the knowledge and support to confidently hold up their Jewish identities throughout life.
Danielle is an experienced experiential Jewish educator with a proven track record developing partnerships and driving change. She is dedicated to nourishing a Jewish community that is inclusive and represents the spectrum of Jewish diversity.
Danielle is currently the Vice President of JTEEN, a national organization for Jewish teen education and engagement professionals. She has a Masters in Jewish Education from The Jewish Theological Seminary and a Certificate in Jewish Organizational Leadership from Hebrew Union College-Jewish Institute of Religion.
---
Jeff Blumental | Cincinnati Jewish Teen Collective | Cincinnati, Oh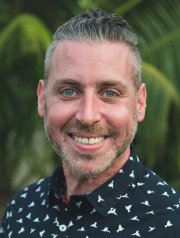 Jeff Blumental is the Director of the Cincinnati Jewish Teen Collective, which is working to support and engage the post-millennial generation (Gen Z) in modern ways. He was born and raised in Youngstown, Ohio. In his youth, he attended Emma Kauffmann Camp in Morgantown, West Virginia and worked as a JCC Day Camp Counselor. He attended Miami University (Ohio) where he studied Finance and Interactive Media. Prior to his current role, Jeff was the Director of the Cincinnati Jewish Federation's Young Adult Division. In this role, he was responsible for engaging and educating young adults in new ways to facilitate their connection to Jewish Community. He has led several key initiatives pertaining to engagement, community organizing, and fundraising. Before embarking on his career in the Jewish world, Jeff was an analyst for an Institutional Real Estate Consulting firm in Cleveland, Ohio and worked in the healthcare industry managing a nursing business in Detroit, Michigan.
His passion as an educator and mentor began while serving as a Supplemental Instructor in Microeconomics during college and further developed through his Jewish lens as a Kindergarten Sunday School teacher. Jeff's passion for community thinking, collaboration, Jewish identity (especially in teens) and innovation in education and engagement drive him every day in his work. Jeff also enjoys spending time with his family (wife, sons, and dog), music, hiking, cycling, and cooking.
---
Erica Cohen | UJA-Federation of NY | New York, NY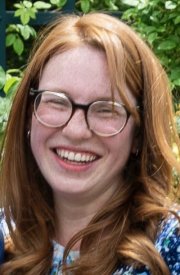 Erica Cohen is the Director of the Center for Youth Philanthropy and Leadership. She has been at UJA-Federation of NY for eight years, where she began as a graduate intern while working towards her MSW in Community Organizing from Hunter College School of Social Work.  Under her leadership, the Center for Youth Philanthropy and Leadership has grown from one cohort of 20 teens to eight tracks of over 175 teens each year. This past year, the teens raised their millionth dollar, showing the true impact that they are having on the world through their participation in this program.
Erica's love of Jewish teen engagement began when she herself was a Jewish teen, active in her synagogue and local and regional NFTY chapters. Erica believes deeply in teens as leaders, and the ability to make an impact on the world from a young age. An alum of the inaugural cohort of the Ruskay Fellowship, the Paradigm Program at Padeia in Sweden, and the UJA Intrapreneurship Fellowship, Erica enjoys the opportunity to learn from and with her peers, and to weave personal and professional networks.  
Erica is a New York native and spent her undergrad years studying philosophy, was active in Hillel, and attended events as the NYU Bobcat (official mascot!). Erica lives in Manhattan with her husband, Noah, and two young children, Benji and Maisie.
---
Kelly Cohen | JumpSpark | Atlanta, GA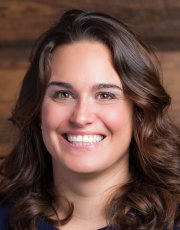 Kelly Cohen has spent her career building meaningful, dynamic Jewish experiences for children, teens and, adults. She has built a wealth of experience working in almost every Jewish setting including camps, day schools, synagogues, and Israel travel. She holds a BA in Near Eastern and Judaic Studies from Brandeis University, a Masters in Jewish Education from Hebrew College and is a graduate of the Pardes Educators Program.
Kelly is passionate about creating opportunities for "embodied literacy" and finding new ways for people to live and experience their Judaism. In addition to her work with teens, Kelly is also the creator of Parsha Storybook Project, an online resource for early childhood Torah literacy. She is married to Drew Cohen, Director of Music at The Weber School and URJ Camp Coleman. She has two children; Joss and Emmet.
---
Liat Cohen Raviv | Diller Teen Fellows | San Francisco, CA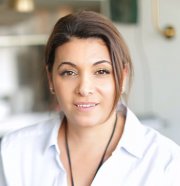 Liat Cohen Raviv served as the Diller Teen Fellows Co-Director since 2008 and became the Executive Director in 2013. In this capacity, she is spearheading the organization's policy and expansion strategy, serves as the chief contact person with representatives of the partnering Federations internationally for all internal DTF management and issues, trains the international staff, and manages all interactions between Diller Teen Fellows and associated organizations.
In previous positions, Liat was the Director of the Informal Education Department - Golan Heights Regional Council (awarded both a National Excellence Award by the Ministry of Education as part of this department and also a Personal County Excellence Award for leading the department), City Youth Department Director in the Community Centers of Safed, and the Children & Youth Department Director - Metulla Community Center (awarded the 2008 County Excellence Award in 2004). Liat is one of the founders of the Youth Department Directors Committee in Israel, and one of the leading initiators for the legislation of the "Youth Department Administration Bill" in the Regional Municipalities (approved in 2011).
Liat holds a Master's degree in Public Policy - Executive Master from Tel Aviv University, and a BA in Educational Systems Development from the University of Haifa/Tel-Hai College. She served in the military for four and a half years as Commander and Instructor at a military instructing school. She is married to Meir and is the exhausted but proud mother of two teenage girls.
---
Andrea Eiffert | Jewish Federation of Sarasota-Manatee | Sarasota, FL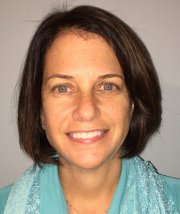 Andrea Eiffert is the Teen and Family Program Coordinator for The Jewish Federation of Sarasota-Manatee, where she oversees all programs, grants, and scholarships related to teens, families and young children. By providing a variety of Federation teen programs, including: The Shapiro Teen Engagement Program (STEP), Bob Malkin Young Ambassador (BMYA) and Levenson Exchange and Advocacy Program (LEAP), these multiple entry points enable teens to engage with the local Jewish community in ways meaningful to them, while empowering them to strengthen their leadership skills and deepen their personal connections to Israel and Judaism. Andrea is a "lead by example" mentor who loves the synergy created through teamwork and collaboration. Andrea also oversees all Federation grants and scholarships for teen travel, Jewish overnight camp, and undergraduate education, which provide roughly $300,000 in funding to over 125 children and young adults each year. In addition to teen engagement work, she is also the local PJ Library professional and recently received an Implementing Partner Engagement Grant (IPEG) from the Harold Grinspoon Foundation to provide engagement opportunities for young families raising Jewish children, cultivating meaningful Jewish connections for them, as well.
Andrea's passion for Jewish teen engagement stems from her involvement in BBYO during her high school years, her ten summers as camper and counselor at Camp Seneca Lake in Penn Yan, NY and as the Youth Director of her Reform synagogue while she was raising her own teenagers. Andrea was born and raised in a traditional Jewish home in Rochester, New York. After receiving a BA in Psychology from SUNY Cortland, she married her husband, Eric and had two children, Haley and Alex. They all relocated to Sarasota, FL in 1997, where they have happily resided ever since.
---
Yoni Glatt | JTEEN-GMW/ Jewish Federation of Greater Metrowest NJ | Whippany, NJ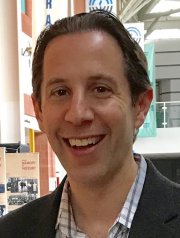 Yoni Glatt is the Director of JTEEN-GMW at the Jewish Federation of Greater MetroWest NJ. JTEEN-GMW runs more original teen programming than any Federation in the world and helps connect teens to unique, fun, and educational Jewish experiences. Yoni is also the founder of Aryeh Adventures, a volunteer-based charity that integrates teens that have special needs with mainstream peers and takes them on incredible summer adventures.
When not running teen programs, Yoni spends a lot of his free time creating original (mostly Jewish) crossword puzzles, which can be seen in over a dozen publications worldwide each week. His book "Kosher Crosswords" (Behrman House) is available on Amazon and at Barnes & Nobles.  Originally from Flushing, NY, Yoni is a die-hard Mets fan (he even named one of his daughters Shea). Yoni received his BA and MA from Queens College and currently resides in Livingston, NJ with his wife and three daughters.
---
Loal Isaacs | Helen diller family foundation programs | San Francisco, CA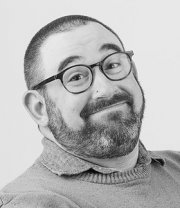 Loal Isaacs has a lifelong passion for experiential Jewish education. He is currently the Deputy Executive Director, Helen Diller Family Foundation Programs. Prior to his current position, Loal held several leadership positions including the Director of Youth Philanthropy at the Jewish Community Federation and Endowment Fund, Director of New Initiatives at URJ Camp Newman, the Director of YouthFirst Programs at Jewish Family and Children's Services, and the Program Director at the Center of Jewish Living and Learning at the Jewish Federation of the East Bay. He believes character is revealed through the way one goes about their work on a daily basis.
Throughout his career, Loal has always approached his work with dedication and humility, fully committing himself to modeling the approach to work he expects of his colleagues and students. He always strives to teach with the entirety of himself, from his knowledge to his actions, from his failures to his triumphs, everything is a lesson to be shared and interpreted by his students.
---
Rachel Kest | Jewish Federation of Greater Rochester | Rochester, NY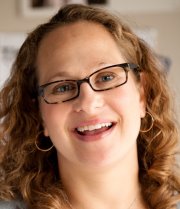 Rachel Kest began working as the Director of the Jewish Education and Engagement Department at the Jewish Federation of Greater Rochester, NY in 2013. Prior to moving to Western New York, Rachel worked briefly in Vancouver, BC at the Federation and before that was the Director of Elementary and Family Education for 11 years at Temple Shir Tikva in Wayland, Massachusetts, a suburb of Boston. In this capacity, she led the creation and implementation of curriculum for the Religious School and supervised all teachers from Kindergarten through Grade 9. She also oversaw all synagogue-wide Family Education programs.
Rachel held previous positions at the United Jewish Appeal and the New Israel Fund, as well as participating in Project Otzma, a year-long volunteer program in Israel, where she taught Judaic studies and English to immigrant children. She has a particular interest in the area of disability inclusion - both within the Jewish and general communities - working to change the culture of institutions so that they view inclusion as a mindset, rather than an accommodation, making our world a better, more inclusive place for all. As a recipient of a Wexner Graduate Fellowship, Rachel earned two degrees from Brandeis University: Master of Management in Human Services from the Heller School and Master of Arts from the Hornstein Program in Jewish Communal Service. Rachel is the mother of two boys, Elie and Nadav, and is married to Rabbi Michael Silbert.
---
Rabbi David E. Levy | Westchester Reform Temple | Scarsdale, NY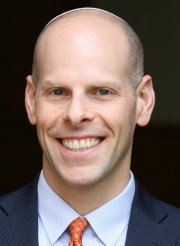 Rabbi David E. Levy was ordained by Hebrew Union College - Jewish Institute of Religion (HUC-JIR) in New York and joined Westchester Reform Temple in July 2012 as one of the Rabbis.
While pursuing his undergraduate degree, it became clear to him that his passion lay in working with the Jewish people, and not in a cubicle. He then worked for Hillel of the University of Connecticut, before beginning his studies at HUC-JIR in 2006. Due to his love of learning, Rabbi Levy studied for an extra year, and earned an MA in Religious Education while still at HUC-JIR. Rabbi Levy has spent much of his career working to create joyful Jewish learning for people of all ages, and currently supervises the K-12 learning venture called the Jewish Learning Lab.
Rabbi Levy loves being a part of the Westchester Reform Temple congregational community. He is married to Kate Stambler Levy and lives in Westchester along with their sons Benjamin and Micah.
---
Liron Lipinsky | BBYO | Washington, DC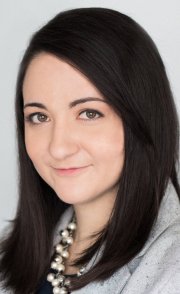 Prior to joining the BBYO team in August 2018 as the Associate Vice President of Jewish Enrichment, Liron was the Founding Director of the Joint-Jewish Education Program (J-JEP), a multi-denominational collaborative experiential learning community of Rodef Shalom Congregation and Congregation Beth Shalom in Pittsburgh, PA. Liron is an education designer and strategist. Her objective is to provide an all-encompassing understanding of Judaism and Jewish narratives through quality and relevant experiences. As a life-long learner, Liron strives to nurture curiosities, exploration, and discovery.
Though her passion for education was ignited while teaching in Baltimore as a Teach For America Corps Member, her commitment to Judaism began while being raised in her Israeli home. Liron currently resides in a small town outside of Pittsburgh, Pennsylvania with her husband and young daughter.
---
Dana Prottas | EDUCATIONAL CONSULTANT | MINNEAPOLIS, MN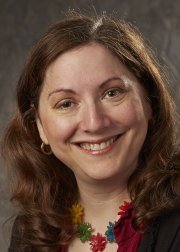 Dana Kanter Prottas is a highly regarded educator in the Twin Cities and beyond. She has over twenty-five years of experience working within schools, congregations, and organizations across the country as a multi-faceted consultant. As a visionary leader with an entrepreneurial spirit, she commits herself to developing innovative engagement opportunities for teens. Formerly, Dana was the Senior Director of Teen Engagement for USY/USCJ and the Executive Director of Yachad, A Collaborative Initiative in Jewish Education for the Minneapolis Jewish community. Through her work with Yachad, she created dynamic learning opportunities for teens and was selected to participate in the national cohort of the UpStart Accelerator program.
Dana holds three advanced degrees: Educational Leadership and Administration from Hebrew Union College-Jewish Institute of Religion, Art and Museum Education from the University of Minnesota, and Art History from the Jewish Theological Seminary of America in conjunction with Columbia University. She has received honors and awards as an educator and curriculum author. She is married to Jeffrey Prottas and is mother to Ayelet and Adina.
---
Justin Rosen Smolen | Shalom hartman institute of North america | New York, NY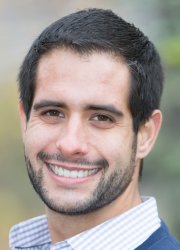 Justin Rosen Smolen is Director of Programs at Shalom Hartman Institute North America, where he stewards the design and production of Hartman's initiatives taking place in the US and Canada.  Previously, Justin served as National Director of Youth Programs at Keshet, where he built partnerships and programs to advance the participation, visibility, and leadership of LGBTQ teens throughout Jewish life.  Justin also served as Associate Director of the National Incubator for Community-Based Education Initiatives at The Jewish Education Project, where he consulted to a collaborative of funders developing new strategies and initiatives for teens, and as Director of Programs and Strategy at PresenTense, where he oversaw accelerator programs for social innovators in cities across the country.  
Justin is a graduate of the dual-degree program of Columbia University and the Jewish Theological Seminary, where he earned bachelor's degrees in philosophy and Jewish thought.  An alum of the Wexner Graduate Fellowship, he holds a Master of Public Administration in nonprofit management and an MA in Jewish studies from New York University.  He is also a participant in the Generation Now Fellowship for senior professionals in Jewish teen education.  Justin lives in New York City with his husband, Avi, and their two young children, Aaron and Kaylee.
---
Jill Rosenberg | BBYO | Washington, DC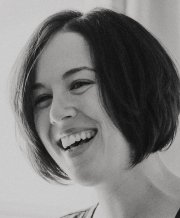 Canadian by birth, Jill ventured out to San Jose, CA some dozen or so years ago for what she imagined would be a short stint working for BBYO in the San Francisco Bay Area. After nearly a decade serving the local community, Jill had the opportunity to begin work at an organizational level, developing training programs for her colleagues. She now runs professional development for BBYO's staff team and truly loves her work - helping other people be successful at things they find meaningful and fulfilling. She creates and connects people with learning opportunities, is a facilitator and coach, and dabbles in curriculum writing.
In her spare time, she loves to cook and bake (and eat), and she finds herself invested in learning about rights and privilege, which she is new at, but cares deeply about. Jill also serves in the role of mom to one smart and sassy toddler. She's happiest when she's laughing, which she tries to do loudly and often.
---
Rabbi Dena Shaffer | 4Front Baltimore/JCC of Greater Baltimore | Owings Mills, MD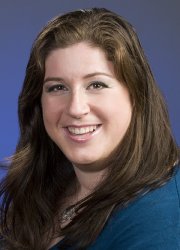 As Executive Director of 4Front, Rabbi Dena (or Rabbs, as the teens say!) provides visionary and strategic leadership for the implementation of 4Front's goals and objectives. Her primary responsibilities include planning, development, and evaluation of existing and new initiatives that will help advance the vision for increased numbers of teens engaged in Jewish life throughout Baltimore.
For five years, Rabbi Dena served the Reform Jewish community as Associate Rabbi at Congregation Beth Israel in West Hartford, Connecticut, where she played a leadership role innovating, implementing, and supervising youth engagement initiatives. In addition to her Rabbinic Ordination, she holds a Certificate in Jewish Education for Adolescents and Emerging Adults through the Hebrew Union College-Jewish Institute of Religion and has expertise in adolescent development, experiential education, relationship building, and community structural change. Rabbi Dena also holds a black belt in Taekwondo and when she's not kicking butt she can usually be found cuddling with her pup, Darby.
---
Rabbi Daniel Utley | Temple Emanu-El | Dallas, TX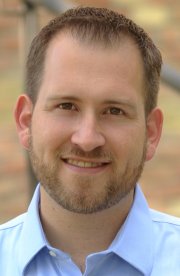 Rabbi Daniel Utley leads teen engagement initiatives at Temple Emanu-El in Dallas, TX where he has served on the clergy team since 2016. Dan works closely with teens, their families, and a staff of youth professionals to lead Project 4, a new model for synagogue-based teen engagement that offer teens opportunities for social justice in the Dallas community, innovative learning experiences, social gatherings, and group travel. Dan also serves as Rabbi for Atid Dallas - Temple's 20s-30s community and oversees conversion to Judaism, interfaith family engagement, and LGBTQ advocacy and inclusion.
Dan is a native of Cleveland, OH where he grew up close to synagogue life and attended URJ's Goldman Union Camp Institute in Zionsville, IN. It was at camp where he fell in love with Jewish learning and Jewish music. He studied Physics and Music Education at The College of Wooster. Before attending rabbinical school, Dan worked as an instrumental music director in Berea, OH and a synagogue program director at Fairmount Temple in Cleveland. Dan served extensively on the staff of URJ Camp Newman in Santa Rosa, CA and on the faculty of URJ Green Family Camp in Bruceville, TX. Dan holds advanced degrees in Hebrew and Jewish Education from Hebrew Union College-Jewish Institute of Religion and the Rhea Hirsch School of Education in Los Angeles, where he received Rabbinic Ordination in 2016. Dan is married to Rachel Utley, herself a Jewish Educator. Together they enjoy every crazy minute of life with their energetic sons, Eitan and Judah.
---
Adam Weisberg | urban adamah | Berkeley, CA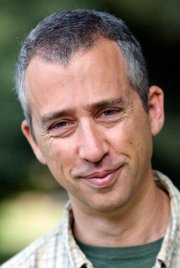 Adam recently became Urban Adamah's executive director (following eight years on Urban Adamah's board of directors, four of them as board co-chair). Adam has a deep passion for Urban Adamah's work at the intersection of Jewish tradition, mindfulness, social action, and sustainability. Before joining Urban Adamah, Adam served as Diller Teen Initiatives director, and as Camp Tawonga and Berkeley Hillel's executive director. He's also worked in a variety of Jewish communal roles in New York, Israel, and Bulgaria, and in coaching and mentoring roles with individuals and small groups.