Building For A Strong Future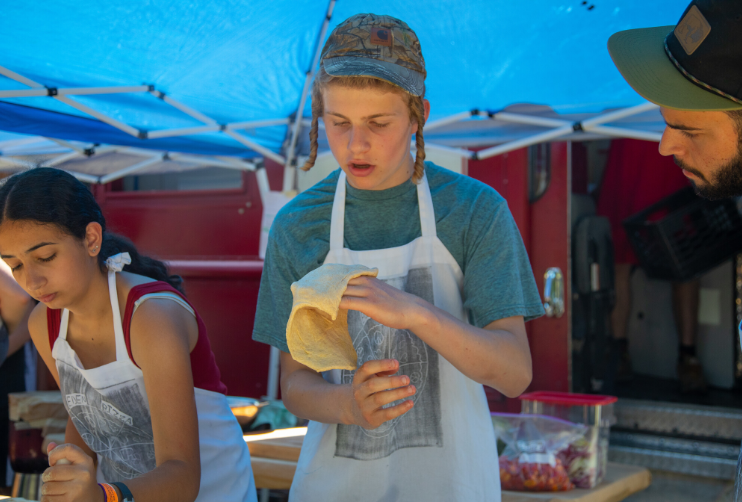 As we're all making sense of our new reality,  I've been thinking a lot about one Jewish text that I recited perhaps more than any other when I was young. It was a text based on a verse from the Book of Isaiah, with a Talmudic interpretation that became the motto of the Australian youth movement that I grew up in, Habonim Dror:
אל תקרא בניך, אלא בוניך
Al tikra banayich ela bonaich. 
Call us not your children, but your builders.
In this unprecedented time, we at The Jewish Education Project are in fact building. We're building new systems, new structures, and new relationships in real time, responding to real needs. I'm so proud of our staff who are working toward providing these rapid response resources to help educators and families maintain Jewish community and learning. And we're seeing the demand for these resources by the thousands, particularly for the webinars to help Jewish educators adapt teaching and other work to meet the current crisis. 

Every day, we're learning how these resources and tools are helpful, and we're also learning what more we can do. I want to share just a few of the many comments we've received so you can get a fuller picture of the needs we're responding to.
Reflections From Our Educators  
I am so happy to see The Jewish Education Project taking the lead here. It is so important to have an organization like yours supporting schools.  Keep these emails coming! 
 
The Jewish Education Project's webinars will help me run our classes online. That's vital.
 
The zoom call hosted by The Jewish Education Project was phenomenal. [It] provided clear guidance and support in an environment that was light-hearted and welcoming, which was exactly what we needed during this time. Everyone left the meeting with more skills for using zoom and feeling positive as learners. Many teachers at my school were able to implement the strategies they learned immediately! 
 
Thank you for your email and commitment to support our schools as always. I'm always encouraged knowing that there is someone to turn to and appreciate the added efforts that are being expended during this troubling time. 

Celebrating The Future 

We can all draw strength from each other right now. And, as a reminder, in just over a week we'll come together online as a community for our Virtual Benefit on April 2nd from 7-7:45 p.m. EDT. Through personal reflections and videos, we'll honor two generations of leadership, Fred Claar and Lois Kohn-Claar, for their commitment to empower youth. We will also celebrate the talented recipients of the Robert M. Sherman Young Pioneers Award. You can register and make a gift here. 

By supporting our children and their families now, we are building toward a strong and thriving Jewish future tomorrow. 

Wishing you health and strength,
David 
David Bryfman is the CEO of The Jewish Education Project.