The Jewish Education Project announces grant from Jim Joseph Foundation; two C-Suite hires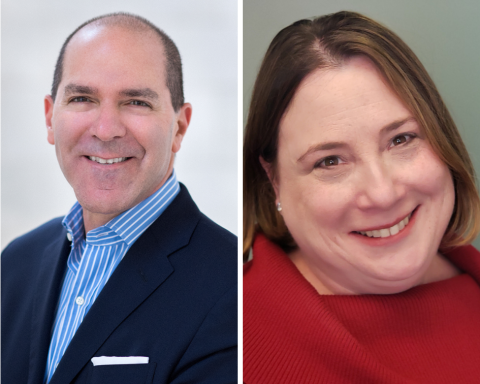 Two-year grant, plus two C-Suite hires to expand New York work, grow national presence of education organization
NEW YORK - The Jewish Education Project is expanding its Jewish education and engagement efforts through a grant from the Jim Joseph Foundation that will build its capacity, while also bringing on two new C-Suite hires.
The $1.5 million grant will build The Jewish Education Project's capacity, positioning it to then deepen its work in New York and build on recent successes to expand impact nationally. These successes include, but are not limited to, the recently launched GenZ Now research report on Jewish teens; its national educator networks; and the Jewish Futures Conference, which is set to pilot events in San Diego and Chicago modeled after the signature annual convening in New York.
"We're grateful for the opportunity to substantively deepen, positively influence, and further support the Jewish education field," said Robert Sherman, CEO of The Jewish Education Project. "Together with the Foundation, we can help even more Jewish professionals across North America adopt research-driven, collaborative approaches to meaningful Jewish learning and engagement."
The grant was announced in advance of the organization's annual Benefit on Thursday, April 11, 2019 in New York. The event honors Sherman, who will retire after 12 years at the end of June, and features a special recognition of two former UJA-Federation executives, John Ruskay and Alisa Rubin Kurshan, who were instrumental in strengthening the ongoing partnership between The Jewish Education Project and UJA-Federation of New York.
"The Jewish Education Project continues to push our field forward in innovative and creative ways—always guided by sound strategy," says Aaron Saxe, Senior Program Officer at the Jim Joseph Foundation. "Their talented leadership and record of success is poised to elevate Jewish learning and engagement in New York, while also resourcing and supporting educators and education leaders around the country. This is a particularly exciting prospect for the entire field."
Additionally, The Jewish Education Project announced two new C-Suite hires, who will work with David Bryfman, Ph.D, Chief Innovation Officer, who begins his new role as CEO on July 1, following an extensive national search that concluded in December of last year:
Steven J. Goldberg joins the organization as Chief Operating Officer (COO), having most recently worked as a consultant at the executive search firm DRG Search. Prior to that, Steve held senior leadership roles at Hadassah, and served as Executive Director of B'nai Jeshurun, one of the nation's leading progressive synagogues.
Susan Holzman Wachsstock has been promoted to the new role of Chief Program Officer (CPO), from her current role as Managing Director of Jewish Education and Engagement for The Jewish Education Project. In five years with The Jewish Education Project, Susan's portfolio has grown to encompass supervising a team of several senior staff, and managing multi-year grants from major philanthropic partners, notably in the Jewish Teen engagement space through grants from UJA-Federation of New York, the Jim Joseph Foundation, and others in the Jewish Teen Education & Engagement Funder Collaborative.
"I am energized as we plan for the future of this organization, and particularly for our staff in the hands of Steve and Susan, renowned for their empathetic and innovative leadership style and growth mindset," said Bryfman. "I'm confident that they will quickly help this organization fulfill its ambitious goals to inspire and empower educators, and to foster transformative Jewish Education for Jewish children and families, both in New York and nationally," said Bryfman.