The Jewish Education Project Welcomes New Chief Advancement Officer Nessa Liben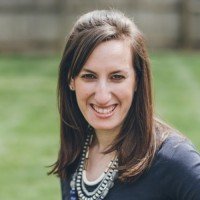 The Jewish Education Project is rounding out its new C-Suite with the appointment of Nessa Liben as its new Chief Advancement Officer. Nessa officially joins the organization on Monday, November 11th.

Nessa joins The Jewish Education Project from UJA-Federation of New York, where she has worked in development for over a decade, including as a part of UJA's Senior Financial Resource Development team. Most recently, Nessa served as the Director of Community Outreach and Engagement where she oversaw a team of fundraisers and major gift portfolios, community-wide speaker events, and partnerships with local institutions.
"Nessa is an exciting addition to our organization as we prepare to achieve ambitious growth in the coming years," said David Bryfman, CEO of The Jewish Education Project. "Mobilizing the broader Jewish community--locally in New York as well as nationally-- is critical to helping children and families thrive, and that starts with raising awareness and deepening our community's engagement with the many vibrant innovations in Jewish education happening today."
Prior to UJA, Nessa worked at The Jewish Teen Funders Network and The Marlene Meyerson JCC Manhattan. She earned graduate degrees from New York University in Nonprofit Management and Judaic Studies, and is an alum of both the Wexner Graduate Fellowship/Davidson Scholarship and the FEREP Graduate Program.
Nessa lives in Teaneck, NJ with her husband Noah, and their 3 children. When she's not at work or professional Jewish communal conferences, she can be found taking photographs, traveling to Israel, or rooting for Boston sports teams.