The Thought Experiment Podcast
FUTURES HOME | CONFERENCE 2019 | PRESENTERS & WORKSHOPS
VIDEO RECORDINGS | SELECTED RESOURCES | PODCAST
---

Welcome to the Thought Experiment Podcast, an exploration of fresh ideas and active minds in the world of Jewish Education, with Malka Fleischmann, our Director of Knowledge and Ideas at The Jewish Education Project.
Our podcast is just launching and we are excited to begin by sharing conversations with some of our incredible speakers at our Jewish Futures Conference. This special inaugural series features Rev. Liddy Barlow and Rabbi Ron Symons, Dr. Ariel Burger, and Yael Shy.
We hope you enjoy listening and look forward to your feedback at onlineresources@jewishedproject.org.
 
Episode Aleph: Rev. Liddy Barlow and Rabbi Ron Symons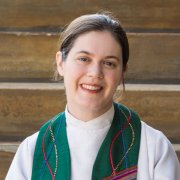 The Rev. Liddy Barlow became the first woman to be installed as Executive Minister of Christian Associates of Southwest Pennsylvania in April 2014. Christian Associates brings together 28 Catholic, Orthodox, and Protestant church bodies in greater Pittsburgh to make visible the unity of the church and work for the wholeness of communities.  As Executive Minister, Rev. Barlow leads the organization's projects and relationships, including its robust interfaith partnership with the JCC's Center for Loving Kindness. A New Hampshire native, she is an alumna of Mount Holyoke College and Andover Newton Theological School, and is an ordained minister in the United Church of Christ. Rev. Barlow and her husband Gregory, a robotics entrepreneur, have two children: Pippa, age nine, and Edmund, six.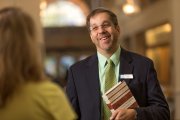 Rabbi Ron Symons serves as the Sr. Director of Jewish Life of the JCC of Greater Pittsburgh. In that capacity, he is the Founding Director of the Center for Loving Kindness.  Founded in 2017, the Center is designed to redefine 'neighbor' as a moral term while amplifying the long held values of 'Love your neighbor as yourself' and 'Do not stand idle while your neighbor bleeds'.  Essential to this work is Ron's partnership with Rev. Liddy Barlow of Christian Associates of Southwest PA as they network hundreds of spiritual leaders through conversation, learning and relationship.  Ron was ordained by the Hebrew Union College – Jewish Institute of Religion (NY '94) and has studied at the Hebrew University of Jerusalem and the Jewish Theological Seminary.  Rabbis Barbara and Ron are the proud parents of three emerging Jewish professionals poised to transform Jewish life for their generation. 
 


Episode Bet: Dr. Ariel Burger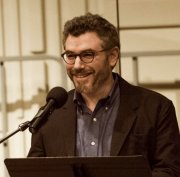 Ariel Burger, is the author of Witness: Lessons from Elie Wiesel's Classroom, which was an Indie Next List Pick, A Publishers Lunch Buzz Book, and which won the 2019 National Jewish Book Award in Biography. He is also an artist and teacher whose work integrates education, spirituality, the arts, and strategies for social change. An Orthodox rabbi, Ariel received his PhD in Jewish Studies and Conflict Resolution under Elie Wiesel. A lifelong student of Professor Wiesel, Ariel served as his Teaching Fellow from 2003-2008, after which he directed education initiatives at Combined Jewish Philanthropies of Greater Boston. A Covenant Foundation grantee, Ariel develops cutting-edge arts and educational programming for adults, facilitates workshops for educators, consults to non-profits, and serves as scholar/artist-in-residence for institutions around the U.S. When Ariel's not learning or teaching, he is creating music, art, and poetry. He lives outside of Boston with his family. Visit him at www.arielburger.com.
 
Episode Gimmel: Yael Shy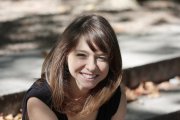 Yael Shy is the Senior Director of NYU's Global Spiritual Life and MindfulNYU, the largest campus-based meditation initiative in the country, and the author of the award-winning book, What Now? Meditation for Your Twenties and Beyond (Parallax, 2017). She teaches meditation regularly at NYU, MNDFL, an annual Jewish meditation retreat through the Pardes Institute and Or Ha Lev, as well as at colleges, universities, and Jewish institutions across the country. She is an alum of New York University, Northeastern University School of Law, and received meditation teacher training from the Institute for Jewish Spirituality.